ZimArt's Rice Lake, Petroglyphs and Suspension Bridge (SAT, 18 AUG 2018)
ZimArt's Rice Lake, Petroglyphs and Suspension Bridge (SAT, 18 AUG 2018)
Join us on a unique Cultural trip to discover the ZimArt (African Stone Carvings), visit the largest collection of ancient First Nations Petroglyphs in Ontario, and the Ranney Gorge Suspension Bridge in Campbellford!
TOUR'S DURATION: about 14 hours 
3 Pick-up locations: Mississauga, York Mills, and Scarborough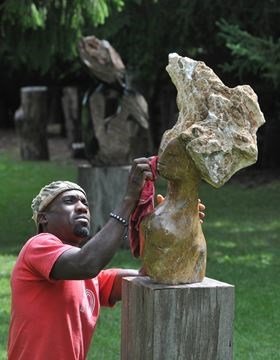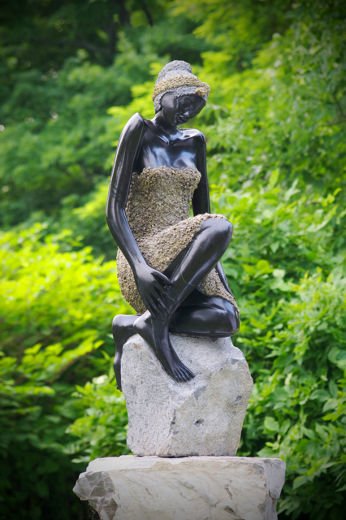 ITINERARY
7.30 AM: Our 1st Pick-up location is: 30 Courtney Park Drive East, Mississauga. (Please arrive 15 Min earlier)
8.00 AM: Our 2nd pick-up location is: York Mills Station 
8.30 AM: Our 3rd pick-up location is: Scarborough Town Centre
9.30 – 10.00 AM: We have a short coffee/washroom stop on the way.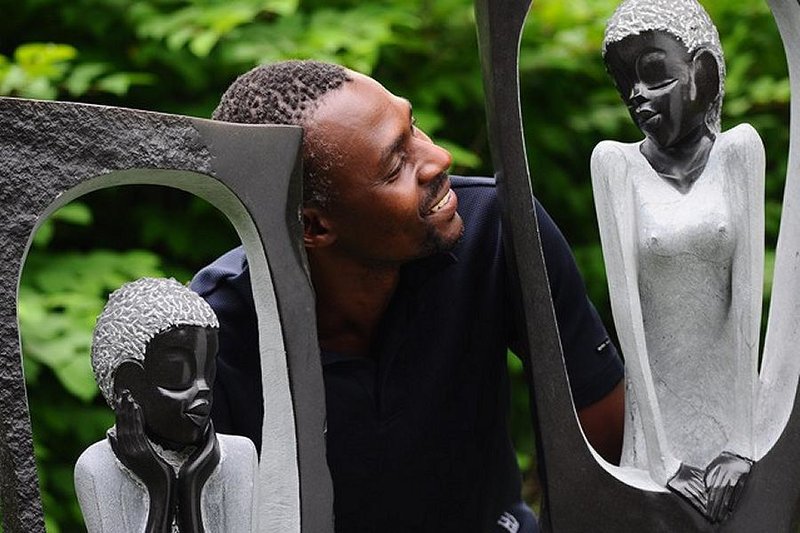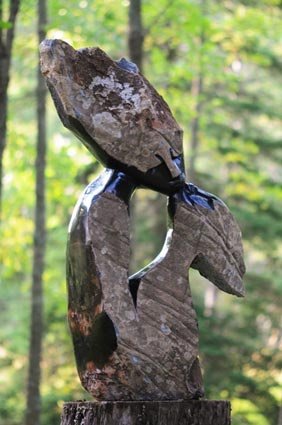 11.00 - 12.15 PM:  Visit 

ZimArt's Rice Lake Gallery

:This unique outdoor art gallery is located in a forest setting just north of Rice Lake in Peterborough County and features carvings of all sorts of forms, (humans, families, animals, mystic symbols) done in stone. All the stone is from Zimbabwe and the local gallery owner (Fran Fernley) brings over a different carver from Zimbabwe every summer. The carver spends his time completing carvings on various subjects; all the stone is imported from Zimbabwe. Some of these carvings are gigantic (a storey high) while others are somewhat smaller and could fit on a table or at an entrance to someone's home. They sell for hundreds to thousands of dollars apiece.  Their work is on display in a beautiful natural oasis overlooking Rice Lake and the Northumberland Hills. 
1.00 - 2.00 PM: Enjoy a delicious Lunch Buffet at the Carousel Restaurant in Peterborough

3.00 – 4.30 PM:  A guided visit to Petroglyphs Provincial Park. Petroglyphs Provincial Park is a historical-class provincial park situated in the northeast of Peterborough. It has the largest collection of ancient First Nations petroglyphs in Ontario. Our tour involve a 20 minute film at the Petroglyphs, viewing of exhibits at the Visitor Centre followed by a tour of the Petroglyphs Site. In total, there must be a 1 km walk (moderate). 
Petroglyphs Provincial Park has the largest known concentration of Aboriginal rock carvings (petroglyphs) in Canada, depicting turtles, snakes, birds, humans and more; this sacred site is known as "The Teaching Rocks".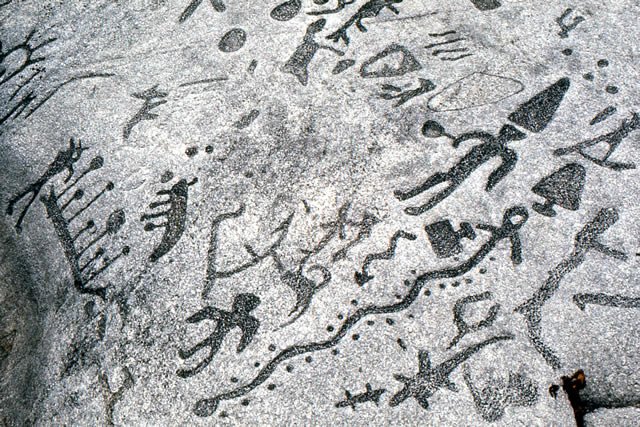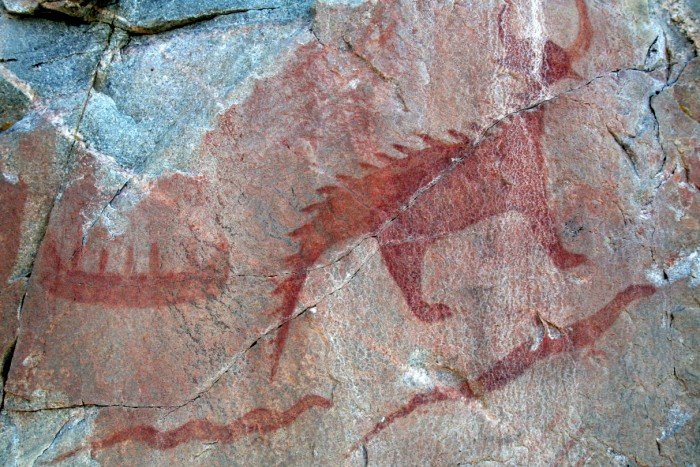 5.30-6.00: Enjoy hiking on Ranney Gorge Suspension Bridge, a hidden gem in Campbellford over the Trent River.

6.30 - 7.00: On the way to Toronto, We will have a stop at the Big Apple to sample some apple pies and shop for pies, cakes, ciders and jams.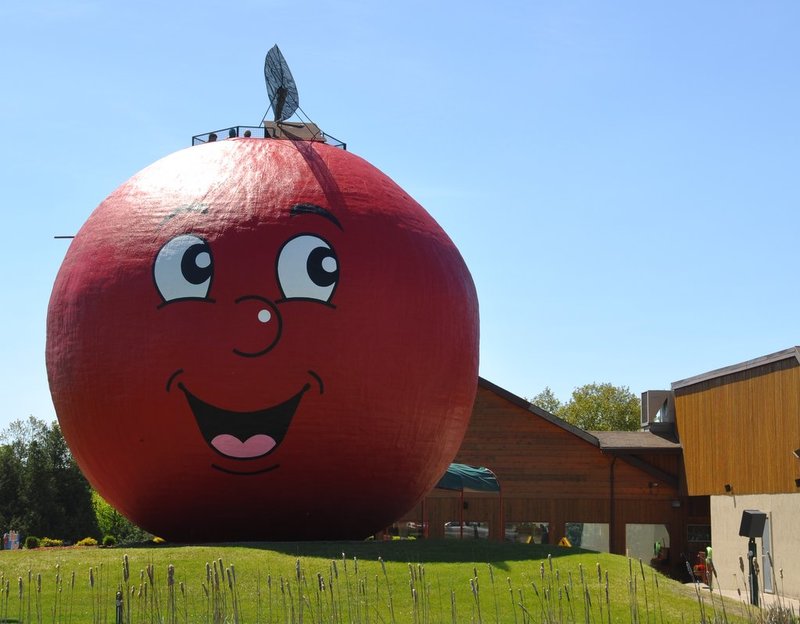 7.00 PM: We return home.

8.30 : drop-off @ Scarborough Town Centre
9.00: drop-off @ York Mills Station
9.30: drop-off @Mississauga
=========================================
PRICES:
Per person: $129 + hst
**All prices are per person, in Canadian dollars. 
**Children 8+ are welcome on this tour, same price as adults.
What's included
• Round trip transportation on an A/C Bus with washroom
• A visit to the 

ZimArt's Rice Lake

 Gallery 
• A Lunch Buffet @ the Carousel Restaurant

• A guided visit to Petroglyphs Provincial Park 
• Visit the Ranney Gorge Suspension Bridge

• Stop at the Big Apple

• Escorted tour by the tour director
• Complimentary bottled water on the bus
• All Gratuities

The Lunch Buffet Menu includes: 
Appetizers: two daily soups, Variety of cold salads & fresh fruit trays, Finger foods sweet potato fries, garlic bread, mini pizzas, battered white fish etc.
Main dishes : freshly roasted beef well cooked, and rare, mashed potato, two vegetable. Rice with spinach. Stir fry fresh vegetables with beef. Lasagna. Roasted chicken
Deserts: fruit pies, cream pies, apple crisp, bread putting, rice putting, ice cream etc.
=========================================

NOTE:
• Our tours are in ENGLISH language only.

• PLEASE wear long pants and walking shoes. Petroglyphs are in the middle of a forest so you may want to bring bug spray with DEET. And some hand wipes to remove the bug spray when we leave.
• We assign the seats based on first paid first served. In case you and your companion booked separately, to be seated together, please send an email to "NOUSHIN"  4noushin@gmail.com  after placing your order.  
=========================================
PARKING / PICK- UP Location
1st pick-up location: Mississauga - The address of the plaza is 30 Courtney Park Drive East, Mississauga. The bus will stop outside the plaza, right in front of the McDonalds. You can wait in the McDonalds until the bus arrives. The bus will be visible through the restaurant windows. Cars can be parked for the day in the plaza parking lot. Parking is free.
2nd pick-up location: York Mills Station. The bus will stop on Yonge St., directly outside the Starbucks at 4025 Yonge St. This is the York Mills Centre office building on the North-East corner of Yonge St. & York Mills Rd. The York Mills subway station is in the basement of this building. If it is raining or snowing, you are welcome to wait either in Starbucks or in the lobby of the office tower until you see the bus stop in front of Starbucks. For day trips, cars can be parked in the parking lot directly across the street on the North-West corner of Yonge & York Mills Rd. This is a pay and display parking lot.

3rd pick-up location: Scarborough Town Centre (Address: 300 Borough Dr, Scarborough, ON M1P 4P5) . The bus stops directly outside the Cineplex movie theatres at the Scarborough Town Centre. This pickup location is suitable for day trips. IF YOU NEED TO PARK YOUR CAR: Park anywhere near the movie theatres. Free parking all day. Cars cannot be left overnight after 2 AM.
=========================================
If you have any questions, please email to: info@funtours.ca  - Emergency contact: 416-897-3020