Alight at Night in Upper Canada Village (December 2019)
Alight at Night in Upper Canada Village (December 2019)


Alight at Night in Upper Canada Village (December 2019)

3 Pick-up Locations: (Mississauga, York Mills Station, Scarborough)
TOUR DURATION: about 13 hours
************  ITINERARY ************ 
11.00 AM: Our 1st Pick-up location is: 30 Courtney Park Drive East, Mississauga. (Please arrive 15 Min earlier)
11.30 AM: Our 2nd pick-up location is: York Mills Station 
12.00 noon: Our 3rd pick-up location is: Scarborough Town Centre
1.15 – 2.00 PM: We have a stop for lunch on the way at the Big Apple for lunch. You can also sample some apple pies and shop for pies, cakes, ciders and jams.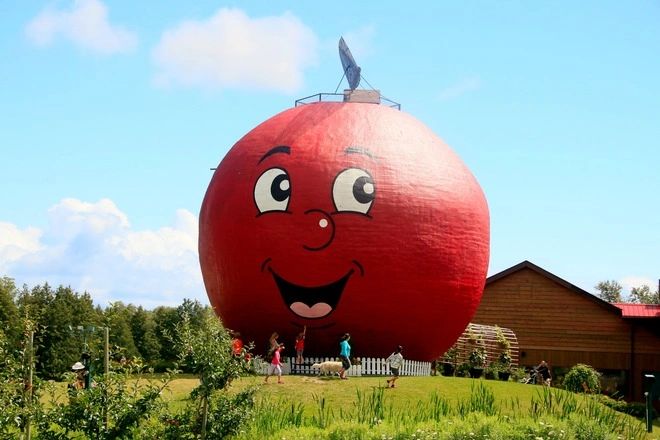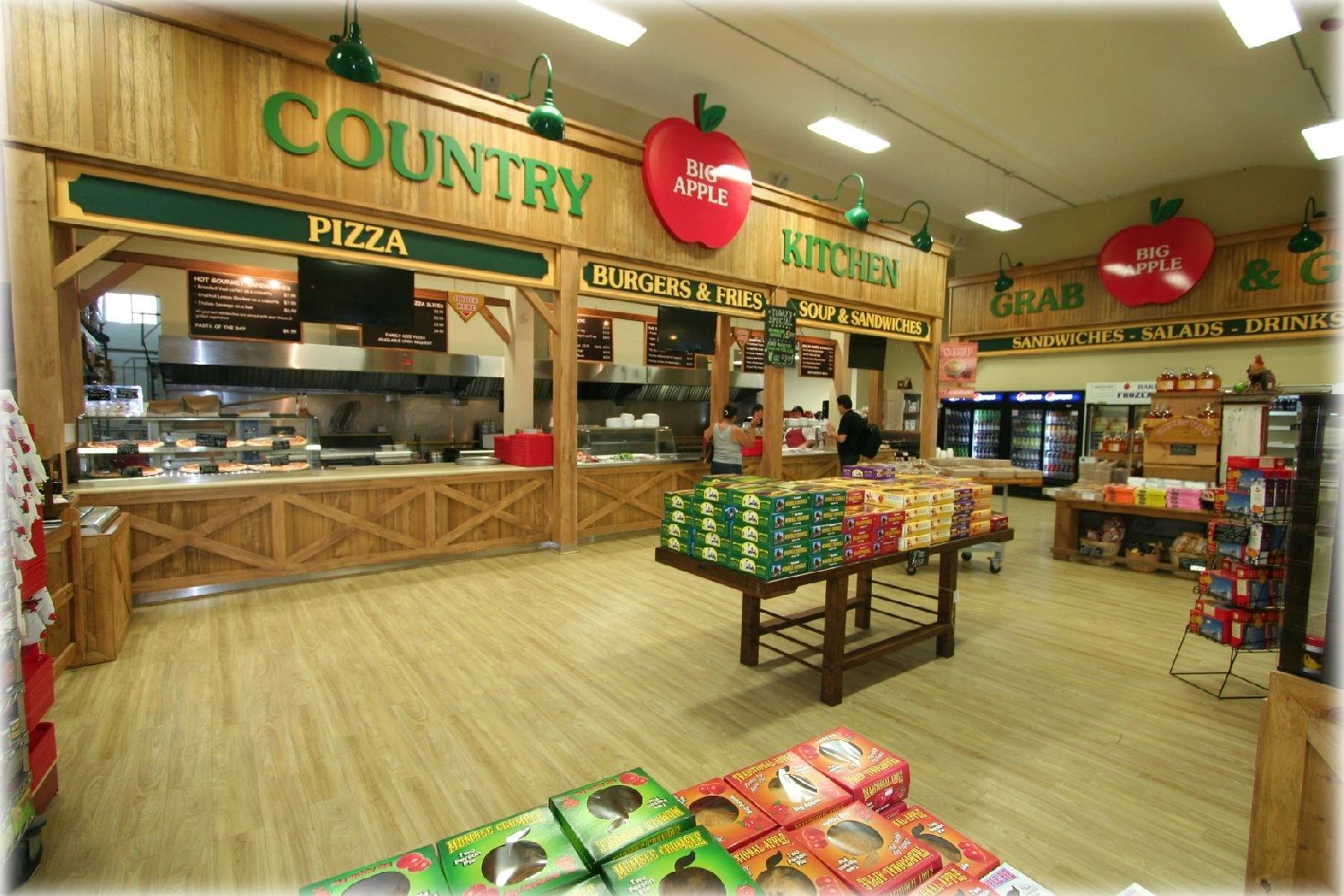 4.30 – 7.30 PM: We will spend 3 hours in the village: Touring the village, attending ALIGHT AT NIGHT - EASTERN ONTARIO'S BIGGEST OUTDOOR LIGHT FESTIVAL, and Dinner at the Willard's Hotel
ALIGHT AT NIGHT
EASTERN ONTARIO'S BIGGEST OUTDOOR LIGHT FESTIVAL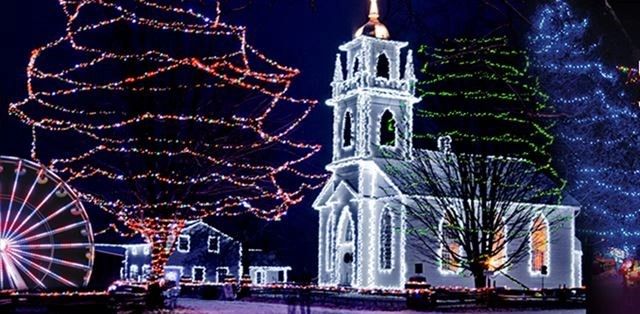 Bundle up for an evening stroll through this picture-perfect postcard setting! Close to one million lights adorn the heritage buildings, trees, and fences of Upper Canada Village creating a one-of-a-kind magical backdrop for its annual Alight at Night Festival - a true winter wonderland!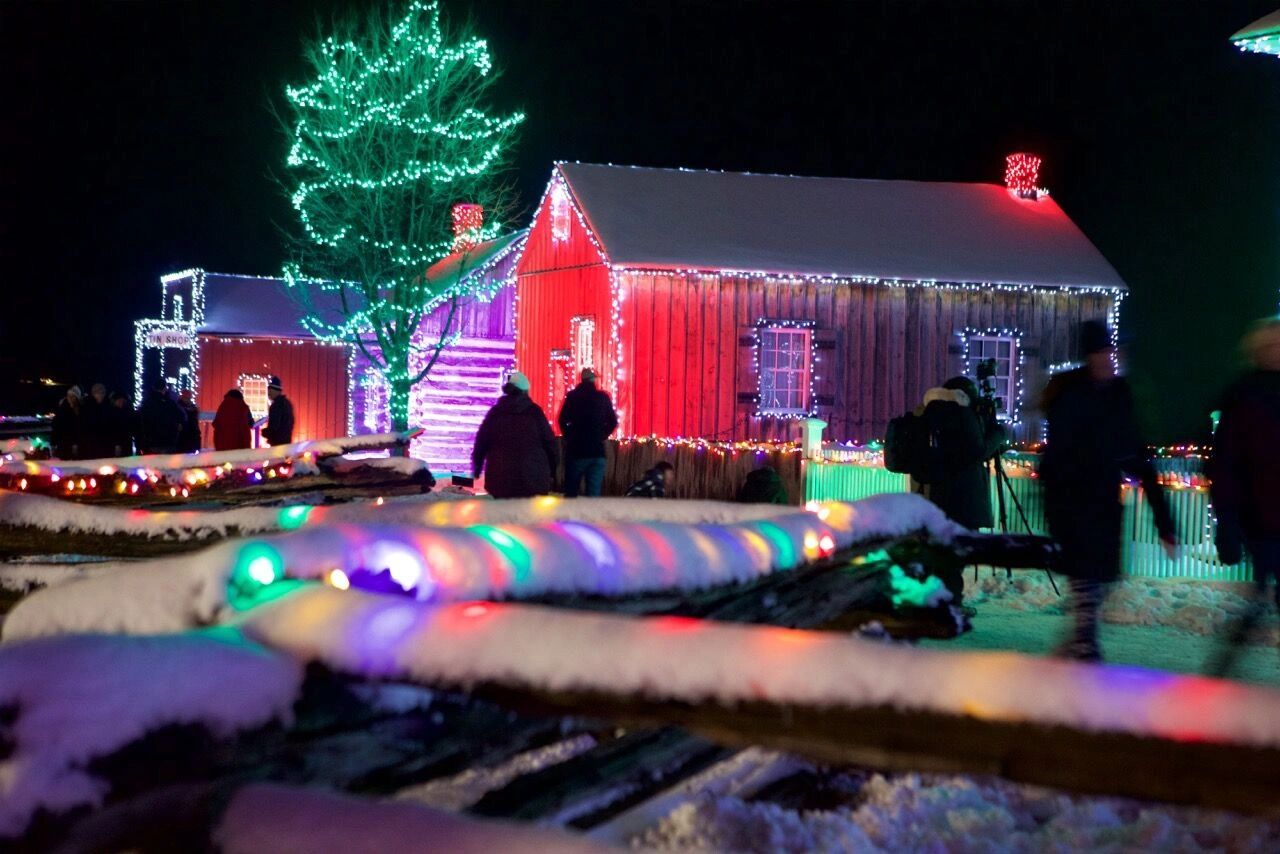 Hop on board a horse-drawn wagon, or book a romantic carriage ride for two. Sing along with the carolling at Christ Church. Visit Saint Nick at his Victorian-style mansion (select evenings). Ride with the kiddies on a life-sized toy train and vintage merry-go-round. Enjoy festive dining at three licensed restaurants on site. Shop at the Village Store, featuring fresh-baked bread and cinnamon buns from the Village Bakery.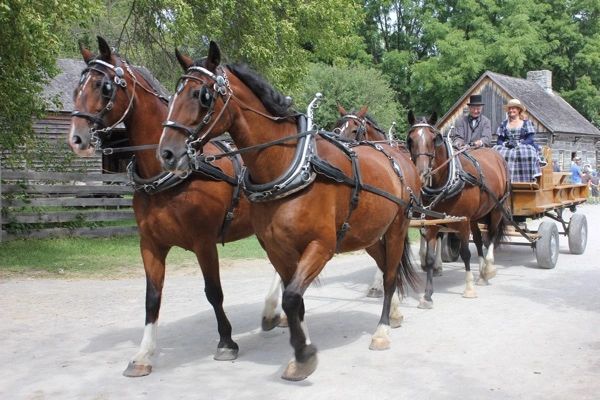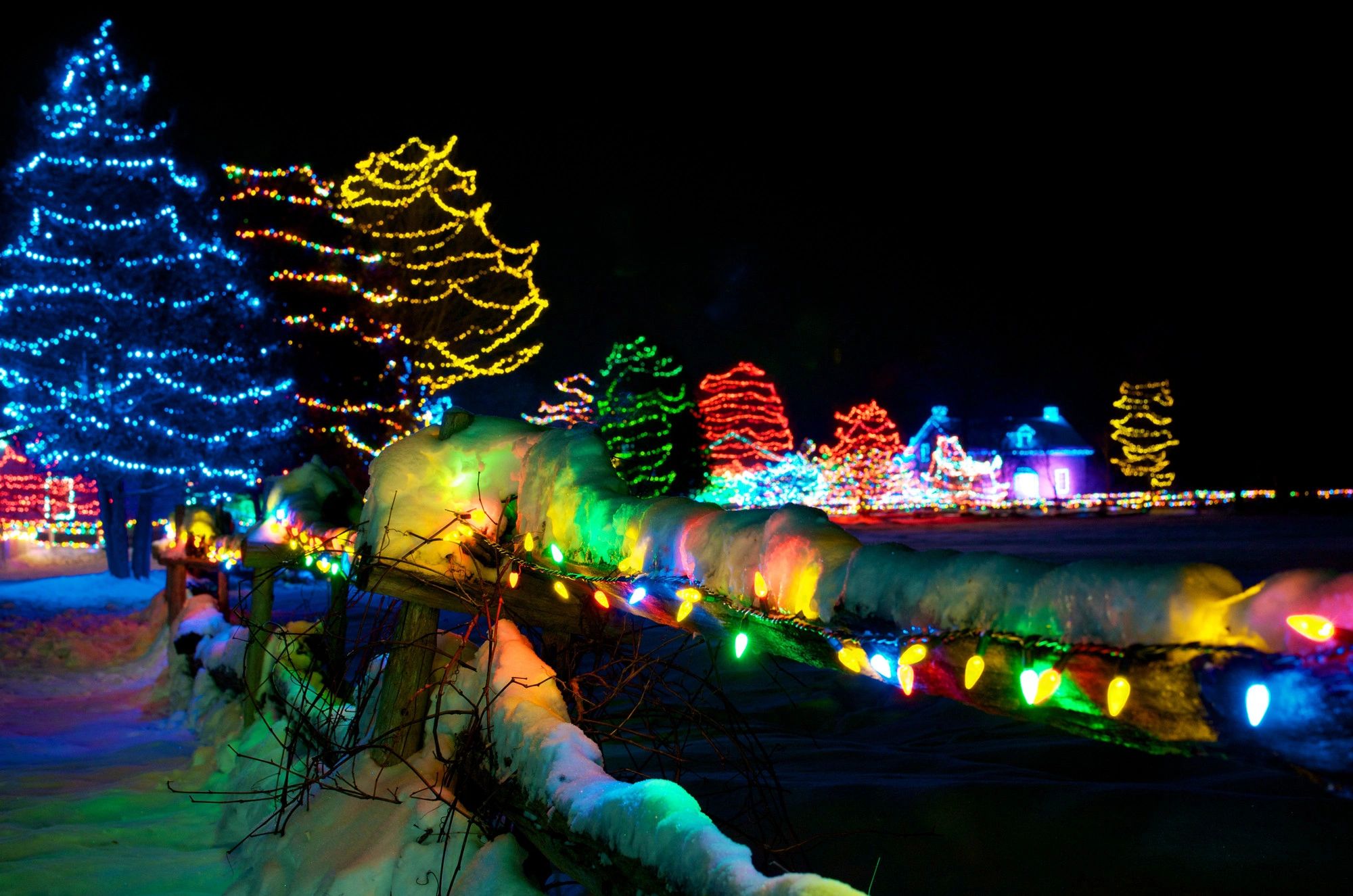 7.30 PM: We return home.
We have a short coffee/washroom stop on the way.
11.30 PM: drop-off @ Scarborough Town Centre
12.00 midnight: drop-off @ York Mills Station
0.30 AM: drop-off @Mississauga
The drop off times are all approximate, and subject to change based on the Traffic.
=========================================
PRICES:
Per person: $149 + 13% HST
**All prices are per person, in Canadian dollars. 
**Children 8 and older are welcome on this tour, same price as adults.
What's included
• Round trip transportation on an Air-conditioned Bus with washroom
• Admission to ALIGHT AT NIGHT - EASTERN ONTARIO'S BIGGEST OUTDOOR LIGHT FESTIVAL + The wagon ride includes in the admission.
• A 3-course Dinner at Willard's Hotel in Upper Canada Village 
• Stop at the Big Apple for lunch

• Escorted tour by the tour director
• Complimentary bottled water on the bus
• All Gratuities
**********************************************************

Dinner MENU @ WILLARD'S HOTEL RESTAURANT // Alight at Night Menu - TABLE D'HÔTEL
ENTRÉES: Your choice of vegetable soup or pea soup 

MAINS: Turkey Dinner Served with fresh harvest vegetables, mashed potatoes, traditional stuffing and cranberry sauce // OR // Baked Glazed Ham Served with mashed potatoes and fresh harvest vegetables // OR // Beef Stew Served with mashed potatoes // OR // Vegetarian Stew Vegetable stew made with an assortment of beans, served with mashed potatoes 
DESSERTS: Your choice of blueberry pie, pumpkin pie, toffee cake // OR // or gluten-free brownie  +  Coffee, tea or cold beverage included
**********************************************************

NOTE
• This tour is considered as easy-medium activity. The walking last approximately 1 hour.  
• Our tours are in ENGLISH language only.

·  Appropriate clothing and footwear are highly recommended (based on the weather)
·  We assign the seats based on first paid first served. In case you and your companion pay separately, to be seated together, please send an email to:  sean@funtours.ca  after placing your order
**********************************************************
PARKING / PICK- UP Location
1st pick-up location: Mississauga - The address of the plaza is: 30 Courtneypark Dr E, Mississauga, ON L5T 2Y3. The bus will stop outside the plaza, right in front of the McDonalds. You can wait in the McDonalds until the bus arrives. The bus will be visible through the restaurant windows. Cars can be parked for the day in the plaza parking lot. Parking is free.
2nd pick-up location: York Mills Station -
 

The bus will stop on Yonge St., directly outside the Starbucks at 4025 Yonge St. This is the York Mills Centre office building on the North-East corner of Yonge St. & York Mills Rd. The York Mills subway station is in the basement of this building. If it is raining or snowing, you are welcome to wait either in Starbucks or in the lobby of the office tower until you see the bus stop in front of Starbucks. 

3rd pick-up location: Scarborough Town Centre (Address: 300 Borough Dr, Scarborough, ON M1P 4P5) . The bus stops directly outside the Cineplex movie theatres at the Scarborough Town Centre. This pickup location is suitable for day trips. IF YOU NEED TO PARK YOUR CAR: Park anywhere near the movie theatres. Free parking all day. Cars cannot be left overnight after 2 AM.




************* IMPORTANT NOTIFICATIONS *************

Our trips are for all ages

Our tours are perfectly designed for all ages. However, they are often fast-paced, and sometimes tiring, packed with adventure, new experiences and feel-good moments. Therefore, we ask that anyone wanting to travel with us carefully consider whether any PHYSICAL LIMITATIONS prevent you from fully enjoying our trips. 

Traveling with children: Due to the fast-paced nature of our group tours, all children require adult supervision. Some of our more active excursions may not be suitable for children under the age of 8. 

Embrace the nature of Group Travel

To get the most out of your tour, pack a positive attitude and an open mind. These are most certainly valuable when travelling in a group. Despite the very best intentions and planning, things can and do go wrong and occasionally we encounter problems beyond our control, such as delayed public transport and adverse weather conditions. In such situations we ask for your patience and we will endeavor to keep as close to our scheduled itinerary as possible. 

***************************************

If you have any questions, please email to: info@funtours.ca  -  or call: 416-874-1713