Tundra Swan Migration in Southern Ontario (SAT, 23 MAR 2019)
Tundra Swan Migration in Southern Ontario (SAT, 23 MAR 2019)
Tundra Swan Migration in Southern Ontario
(SAT, 23 MAR 2019)
Tour's duration: approx. 11 hours
3 Pick-up locations: (Scarborough, York Mills, and Mississauga)
****************  ITINERARY ****************
8.30 AM: Our 1st Pick-up location is Scarborough Town Centre (Please arrive 15 Min before the departure)
9.00 AM: Our 2nd Pick-up location is York Mills Station 
9.30 AM: Our 3rd pick-up location is: Mississauga. See below details for pick-ups/parking*
10.30 – 11.30: Tour a Swiss-Style Cheese Plant @ Gunn's Hill Artisan Cheese
Visitors are welcome to watch and learn about the cheese making and local agriculture, experience the unique area, learn about dairy farming, take a tour, buy cheese at the shop, and enjoy sampling delicious cheeses. A great destination for culinary and agri-tourism lovers.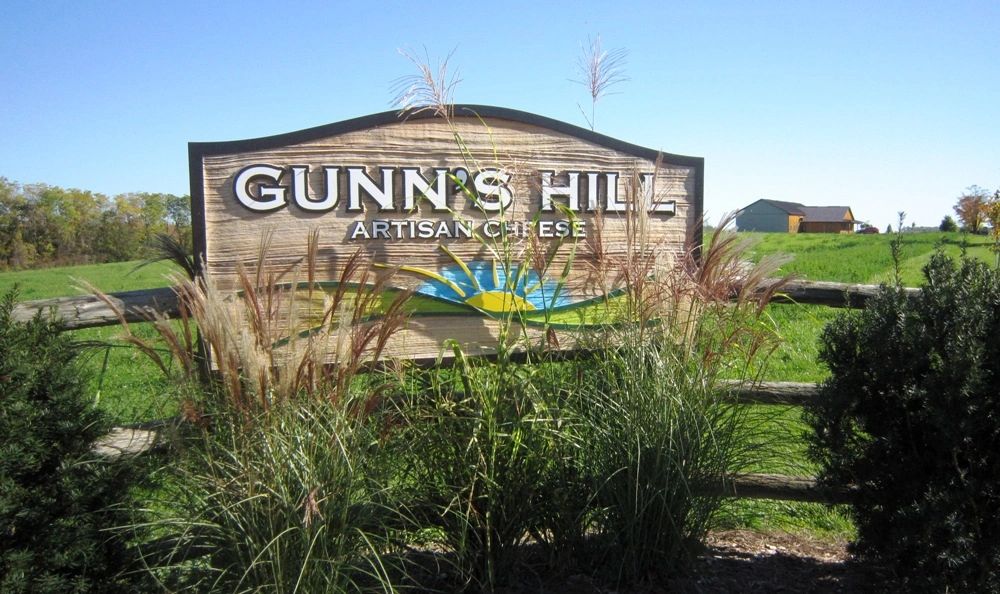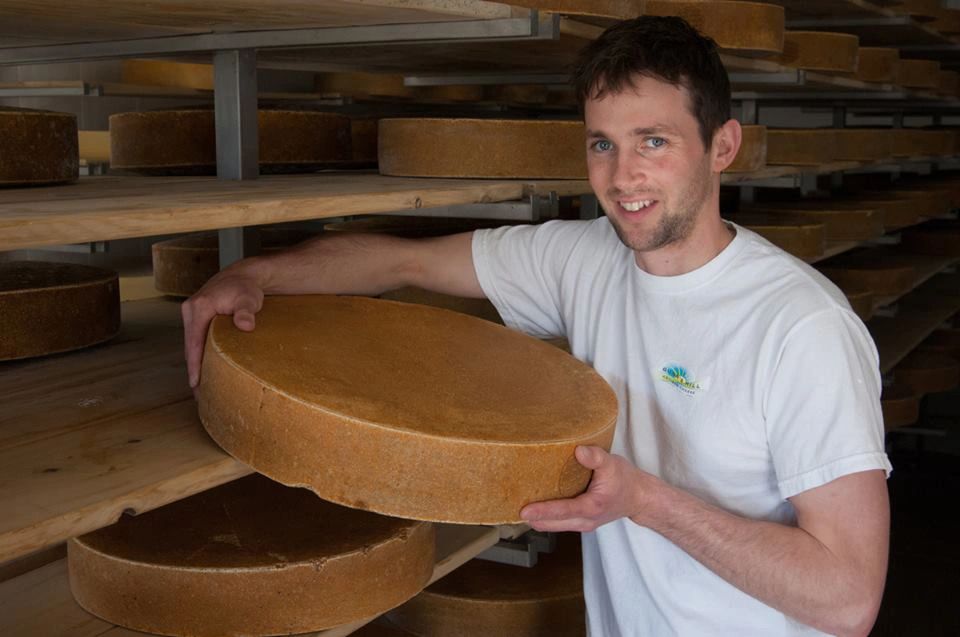 You will experience a guided tour of the aging room while having all your questions answered by the cheese maker himself. You will also get to tantalize your taste buds with a tasting of all three signature cheeses.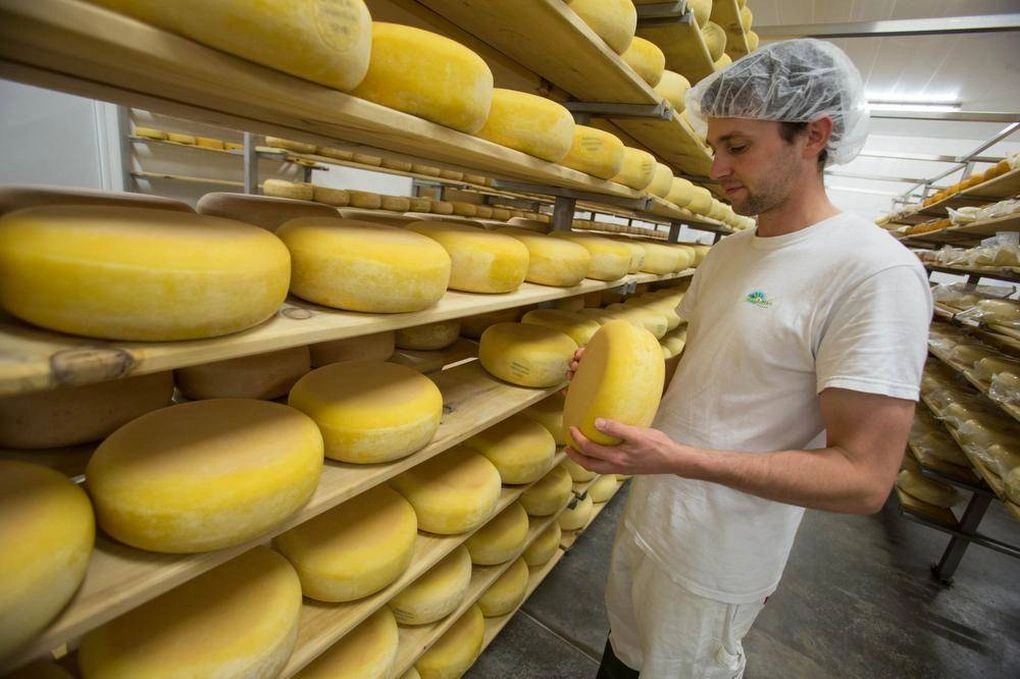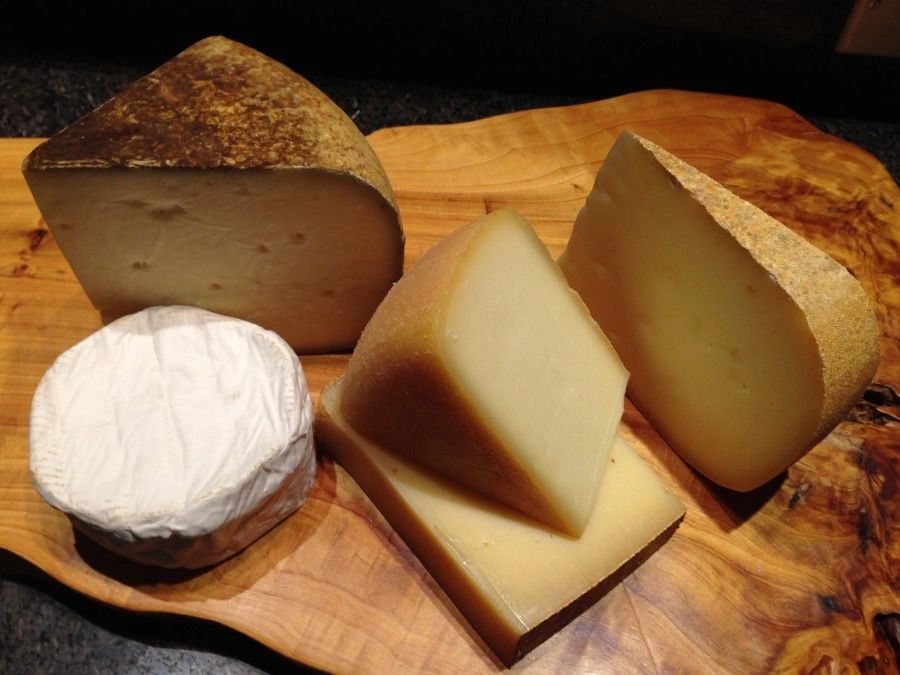 About Gunn's Hill Artisan Cheese: Gunn's Hill Artisan Cheese is a small artisan cheese plant nestled within the rolling hills of Gunn's Hill Rd., in Oxford County, Ontario.  The cheeses produced at Gunn's Hill Artisan Cheese are truly unique although you can taste the Swiss influence from techniques and recipes Shep learned while making cheese in the town of Handeck, in the Swiss Alps.  Today, there are two full time cheese makers and a team of staff that work diligently to produce some of Canada's finest award-winning cheeses. Owners are proud of the little thriving business that is now seeing their cheeses in over 300 locations across Ontario! 
The cheese plant is located within the heart of the Dairy Capital of Canada and is only minutes away from downtown Woodstock. The milk used to create the cheeses comes from the neighbouring family dairy farm, where the finest Canadian milk is produced. To ensure cheeses that are of top quality and taste Gunn's Hill Artisan Cheeses are hand crafted using traditional cheese-making methods. VIDEO:
11.45 – 1.15 PM: Enjoy a delicious Luncheon Buffet @ Elm Hurst Inn & Spa, an inspired escape in the heart of Ontario.

A southwestern Ontario landmark since 1872, the Elm Hurst Inn & Spa combines historic charm and scenic beauty with the modern amenities. Savour locally-inspired seasonal menus for every occasion at the Elm Hurst Inn restaurant.  Please see the Luncheon Buffet MENU below *.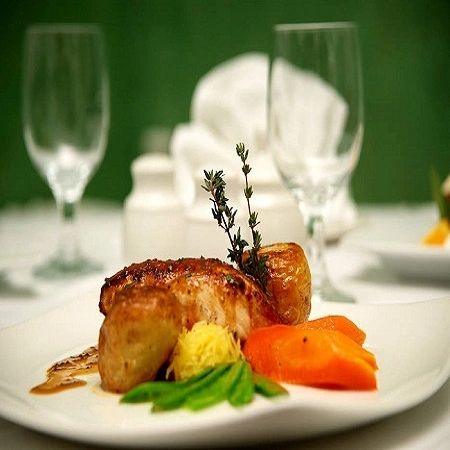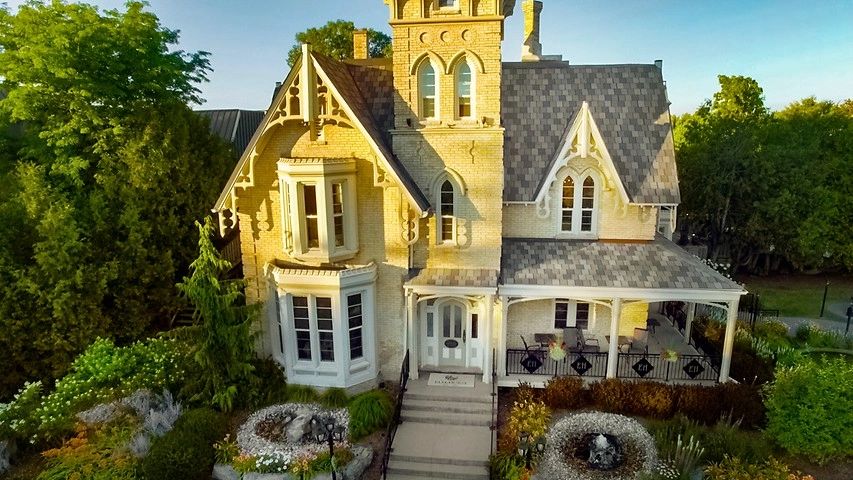 1.45 – 3.30 PM: Visit Tundra Swan Migration in Aylmer, ON
About Tundra Swans: Thousands of these magnificent birds use the Aylmer Wildlife Management Area to refuel on their migration to the high Arctic Region between Alaska and Baffin Island.
Each year it's expected that 10-60 thousand birds will stopover here. Birdwatchers from all over the province come to Aylmer to see this beautiful bird, and wonder of nature that is right here in our backyard! There are trails, wildlife viewing stands, interpretative signs, brochures…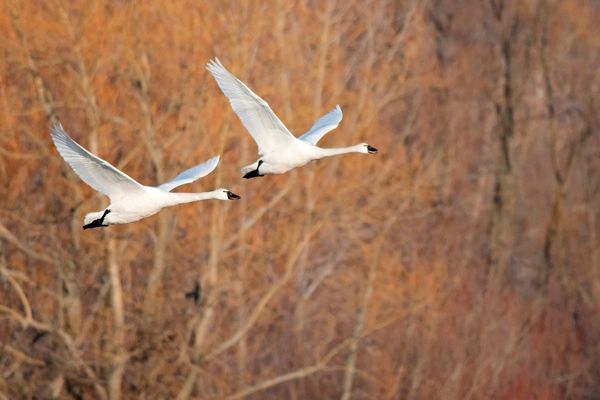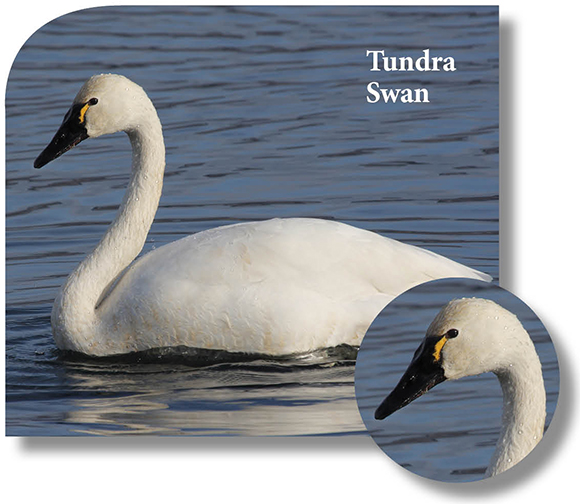 ·         The Tundra Swan (Cygnus columbianus), formerly named the Whistling Swan is identifiable by its black beak and has a small patch of yellow close to the eye.
·         Mute Swans have an orange and black beak, and the Trumpeter Swan has a completely black beak.
·         The male Swan is known as a "Cob" and the female is known as a "Pen" and it is said that these birds mate for life. 
·         The Tundra Swan is the smallest of the three species.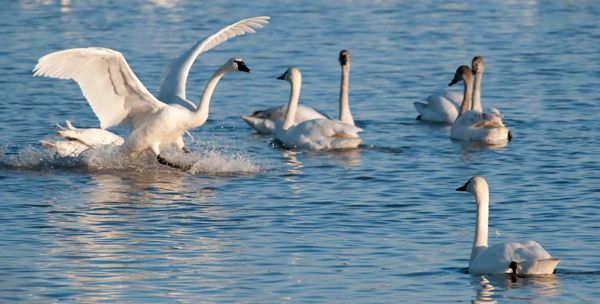 From wintering grounds in the states bordering Chesapeake Bay, the eastern population of the Tundra Swan begins its annual spring migration northward to breeding grounds in the high Arctic.  Some 120,000 swans make a first landing at sites around Lake Erie in Ohio, Michigan and southwestern Ontario.  Large numbers arrive at the Long Point Bay marshes and from there spread out though southwestern Ontario to traditional feeding areas such as Rondeau, Lake St. Clair, Thedford flats and Aylmer Wildlife Management Area and to any fields where there is a combination of standing water and quantities of waste corn.  Because corn is fed daily at Aylmer Wildlife Management Area, swans concentrate in numbers here, reaching 3000 birds at the peak of the migration in late March.  Some birds stay only a day or two before moving on.  Others remain for several weeks.  Swans remain in family groups throughout the winter and during the spring migration.  Only when they reach the breeding grounds are the young excluded from the adults' territories.  A few moments of watching will distinguish the family groups; two adults and two or three young.  The adults are white with an orange-stained head and the young are dull gray on head and neck.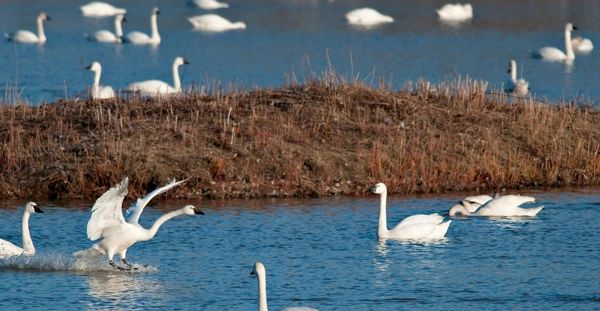 4.00 – 5.00:  Visit Coyle's Country Store: A unique store in a beautiful country setting, Coyle's has an interesting blend of their own fresh roasted nuts, baking supplies and quality giftware.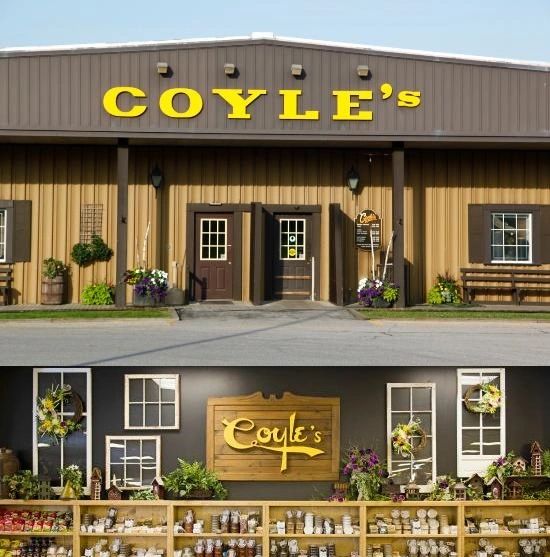 5.00 PM: Drive back to Toronto.
6.30: drop-off @ Mississauga
7.00: drop-off @ York Mills Station
7.30: drop-off @ Scarborough Town Centre 
******************************************************
PRICES: 
Per person: $129 + HST (ON SALE NOW)
**All prices are per person, in Canadian dollars.
**Children 8+ are welcome on this tour, same price as adults.
What's included 
• Round trip transportation on an A/C Bus with washroom
• Visit the Gunn's Hill Artisan Cheese for a wonderful tour and tasting
• A Lunch Buffet @ Elm Hurst Inn & Spa (A southwestern Ontario landmark since 1872)
• Visit Tundra Swan Migration in Aylmer, ON
Visit Coyle's Country Store
• Escorted tour by the tour director  
• Complimentary bottled water on the bus
• Donations to help feed the birds at the AWMA (Aylmer Wildlife Management Area)
• All gratuities
******************************************************
LUNCH BUFFET MENU ON SAT 23 MAR

Micro-organic mixed lettuce; selected dressings, Crudities & Pickles, Cheese tray & crackers
Deluxe salad bar: including Caesar salad
Fresh baked country rolls & whipped Butter
Two Hot Entrees - Chef's choice (an example: Roast Sirloin and Chicken Pasta) with Potato & Vegetable of the day
Assorted Desserts + Coffee, Decaf, Tea
NOTE: If your departure is SAT, 23 MAR and you are vegetarian, please select the "veggie" option at the time of booking.  ***The vegetarian option is a veggie Pasta***. If you forgot to do so, please let us know maximum 2 days before the tour departure.

******************************************************
NOTE:
·  Our tours are in ENGLISH language only.
·  Appropriate clothing and footwear is highly recommended (based on the weather)
·  We assign the seats based on first paid first served. In case you and your companion pay separately, to be seated together, please send an email to info@funtours.ca  after placing your order.  
=========================================
PARKING  / PICK- UP Location 
1st pick-up location: Scarborough Town Centre (Address: 300 Borough Dr, Scarborough, ON M1P 4P5) . The bus stops directly outside the Cineplex movie theatres at the Scarborough Town Centre. This pickup location is suitable for day trips. IF YOU NEED TO PARK YOUR CAR: Park anywhere near the movie theatres. Free parking all day. Cars cannot be left overnight after 2 AM.
2nd pick-up location: York Mills Subway Station. The bus will stop on Yonge St., directly outside the Starbucks at 4025 Yonge St. This is the York Mills Centre office building on the North-East corner of Yonge St. & York Mills Rd. The York Mills subway station is in the basement of this building. If it is raining or snowing, you are welcome to wait either in Starbucks or in the lobby of the office tower until you see the bus stop in front of Starbucks. For day trips, cars can be parked in the parking lot directly across the street on the North-West corner of Yonge & York Mills Rd. This is a pay and display parking lot. 
3rd pick-up location:  Mississauga - The address of the plaza is 30 Courtney Park Drive East, Mississauga. The bus will stop outside the plaza, right in front of the McDonalds-on Hurontario. You can wait in the McDonalds until the bus arrives. The bus will be visible through the restaurant windows. Cars can be parked for the day in the plaza parking lot. Parking is free.
******************************************************
If you have any questions, please email to: info@funtours.ca  - Emergency contact: 416-897-3020