Tyendinaga Pow Wow and Sandbanks Beach (SUN, 11 AUG 2019)
Tyendinaga Pow Wow and Sandbanks Beach (SUN, 11 AUG 2019)
Tour's duration: approx. 13 hours 
3 Pick-up locations: Mississauga, York Mills, and Scarborough Town Centre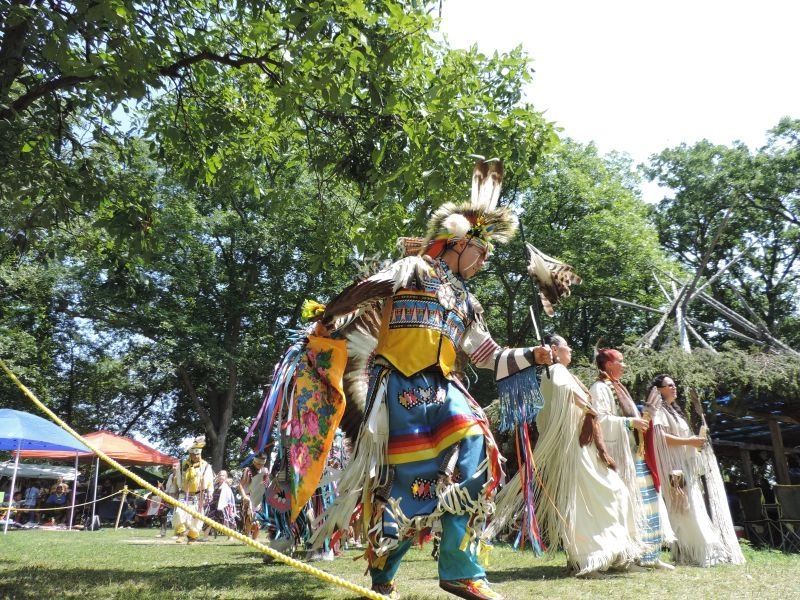 Join us for the 32nd Annual Tyendinaga Pow Wow on August 10-11, 2019 at Tyendinaga Mohawk Territory. Rich in culture and tradition, the Tyendinaga Pow Wow often attracts many people from near and far. Don't miss this unique opportunity to discover Native dancing, music, food and arts and crafts as you celebrate with the Mohawks of the Bay of Quinte
Tyendinaga Mohawk Territory is located along the shores of the beautiful Bay of Quinte. Approximately 200km east of Toronto.

****************  ITINERARY ****************
8.00 AM: Our 1st Pick-up location is: 30 Courtney Park Drive East, Mississauga. (Please arrive 15 Min earlier)
8.30 AM: Our 2nd pick-up location is: York Mills Station 
9.00 AM: Our 3rd pick-up location is: Scarborough Town Centre
10.00 – 10.30 AM: We have a short coffee/breakfast stop on the way.
11.30 – 1.30: Traditional Pow Wow at Tyendinaga Mohawk Territory
Enjoy a variety of traditional songs and dance, some you can even participate in! Be sure to find a spot to observe the Grand Entry, and stick around for some delicious food – from traditional Indian Tacos and Corn Soup to Fries and Burgers. Purchase handmade jewellery and crafts from local artisans, and take part in incredible dance, costume, and music traditions.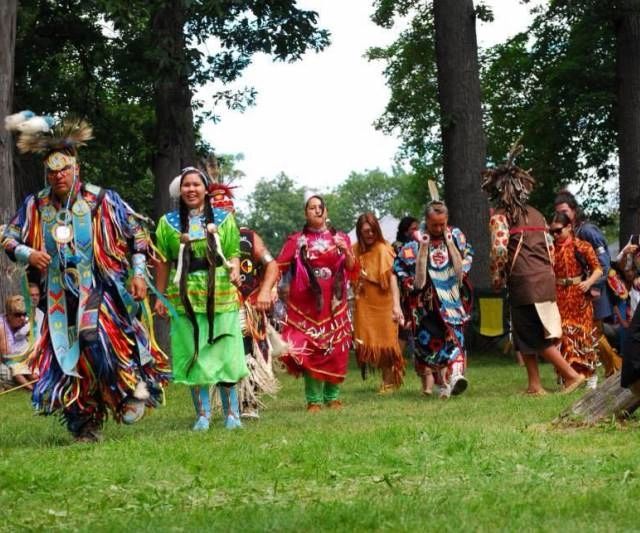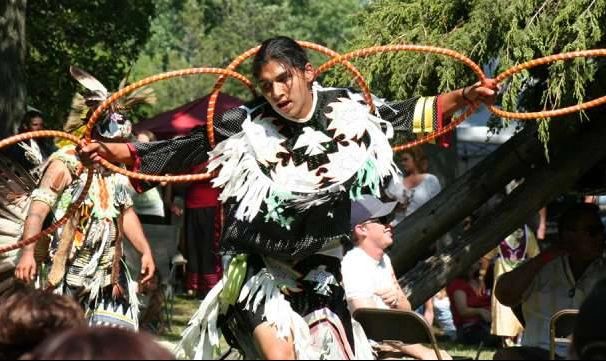 2.30 – 4.30 PM: Enjoy water activities at Sandbanks Beach (options below**)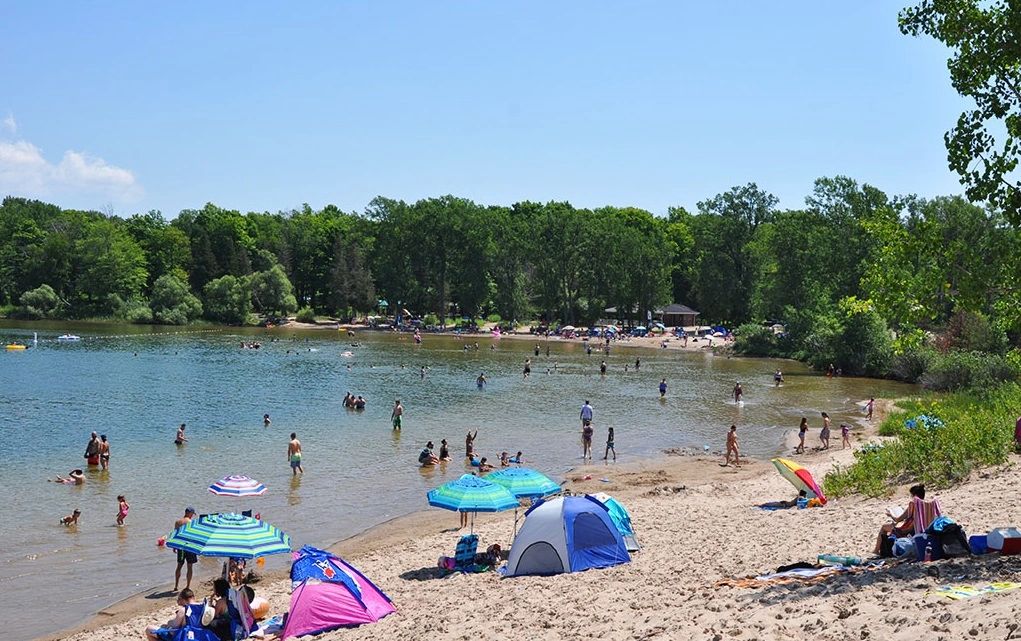 Sandbanks Provincial Park
Sandbanks is among the largest and most beautiful beaches in Ontario, with golden sand and sparkling water you can experience some of the finest sand beaches in the World. Windsurfing, sailing, canoeing and boating compete with sunbathing and swimming as favourite park activities. 
Sandbanks boasts three sandy beaches, Outlet Beach, Sandbanks Beach and Dunes Beach (West Lake Section). Two of the finest bay mouth sandbar and coastal sand dune systems in the province can be found here. Sandbanks is also home to an interesting mix of vegetation and wildlife. 
5.30 – 6.30 PM: Enjoy a dinner buffet at Buffet Garden in Belleville, ON.
Bright, casual buffet restaurant offering Chinese, Canadian & Pan-Asian dishes, plus a sushi bar.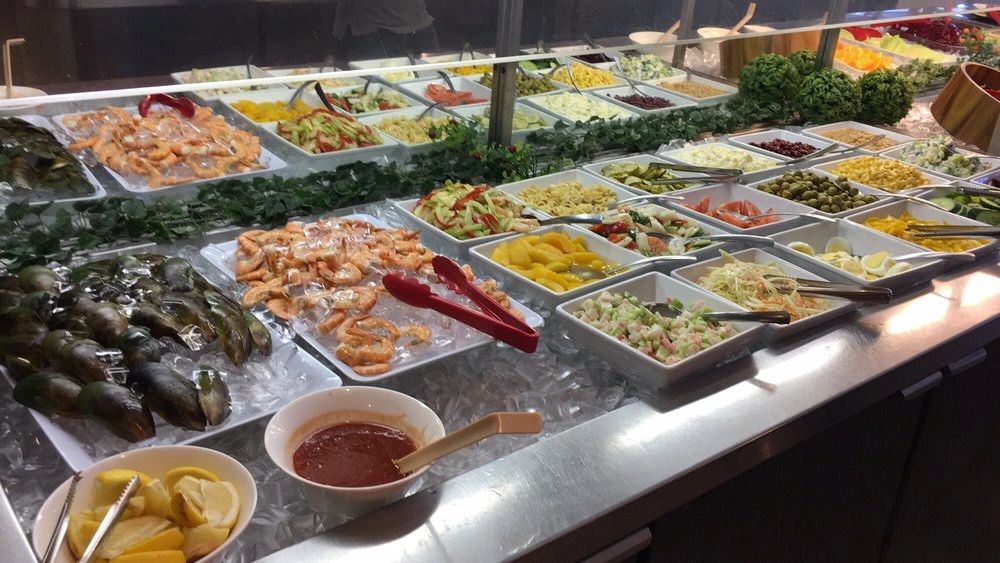 6.30 PM: We return home.
8.00 PM: drop-off @ Scarborough Town Centre
8.30 PM: drop-off @ York Mills Station
9.00 PM: drop-off @Mississauga 
*****************************************************
PRICES:
Per person: $129 + 13% HST 
**All prices are per person, in Canadian dollars.
**Children 8+ are welcome on this tour, same price as adults.
What's included
• Round trip transportation on an A/C Bus with washroom
• Attending the Traditional Pow Wow at Tyendinaga Mohawk Territory
• Visiting Sandbanks Provincial Park + Water activities
• Enjoy a dinner buffet @ Buffet Garden in Belleville
• Escorted tour by the tour director
• Complimentary bottled water on the bus
• All gratuities 
******************************************************
NOTE:
·  You may like to bring your own lawn chair for the pow wow/or beach
·  Our tours are in ENGLISH language only.
·  Appropriate clothing and footwear is highly recommended (based on the weather)
·  We assign the seats based on first paid first served. In case you and your companion pay separately, to be seated together, please send an email to info@funtours.ca  after placing your order.
******************************************************
PARKING  / PICK- UP Location
1st pick-up location: Mississauga. The address of the plaza is 30 Courtney Park Drive East, Mississauga. The bus will stop outside the plaza, right in front of the McDonalds. You can wait in the McDonalds until the bus arrives. The bus will be visible through the restaurant windows. Cars can be parked for the day in the plaza parking lot. Parking is free. 
2nd pick-up location: York Mills Station. The bus will stop on Yonge St., directly outside the Starbucks at 4025 Yonge St. This is the York Mills Centre office building on the North-East corner of Yonge St. & York Mills Rd. The York Mills subway station is in the basement of this building. If it is raining or snowing, you are welcome to wait either in Starbucks or in the lobby of the office tower until you see the bus stop in front of Starbucks. For day trips, cars can be parked in the parking lot directly across the street on the North-West corner of Yonge & York Mills Rd. This is a pay and display parking lot. 
3rd pick-up location:  Scarborough Town Centre (Address: 300 Borough Dr, Scarborough, ON M1P 4P5) . The bus stops directly outside the Cineplex movie theatres at the Scarborough Town Centre. This pickup location is suitable for day trips. IF YOU NEED TO PARK YOUR CAR: Park anywhere near the movie theatres. Free parking all day. Cars cannot be left overnight after 2 AM.
******************************************************
***  TTC Subway Hours of Operation on Sunday:
On Sundays, the subway run from about 8 a.m. to 1:30 a.m.  Therefore, you will have the following options for getting in York Mills Station:
1) If you bring your own car, the parking lot is right in front of York Mills Station, and Parking fee is approx. $10 for the day. 
2) UBER: to get an uber, enter this address as your destination: Starbucks 4025 Yonge St, North York, ON M2P 2E3. 
3) you can use the TTC blue night bus. You should google it to see the timing/schedules. We have the following links: TTC Buses:  https://www.ttc.ca/Routes/Buses.jsp    TTC Blue Night Network Map: http://www.ttc.ca/PDF/Maps/TTC_BlueNightMap.pdf   
******************************************************

*** SANDBANK WATER ACTIVITIES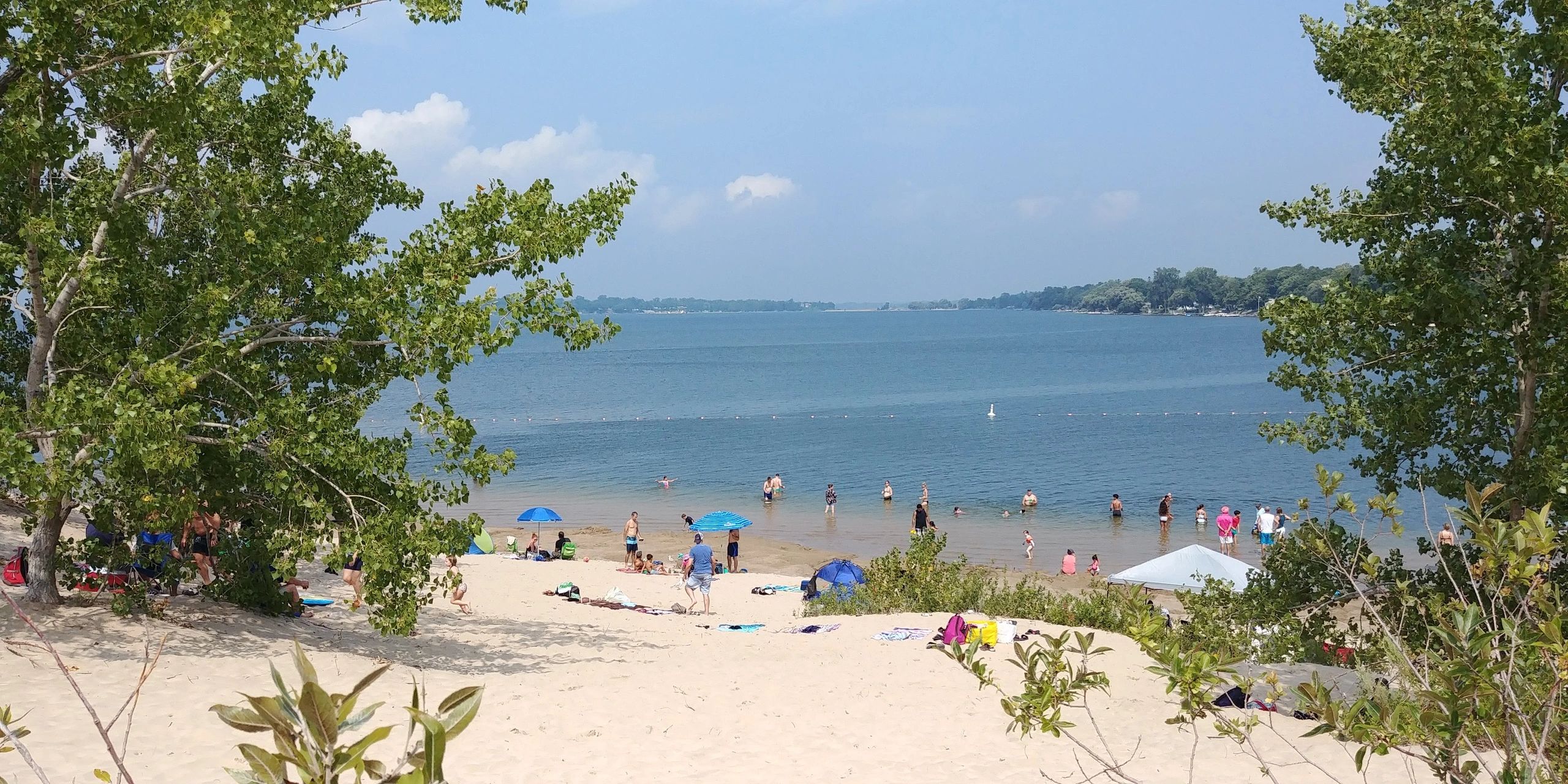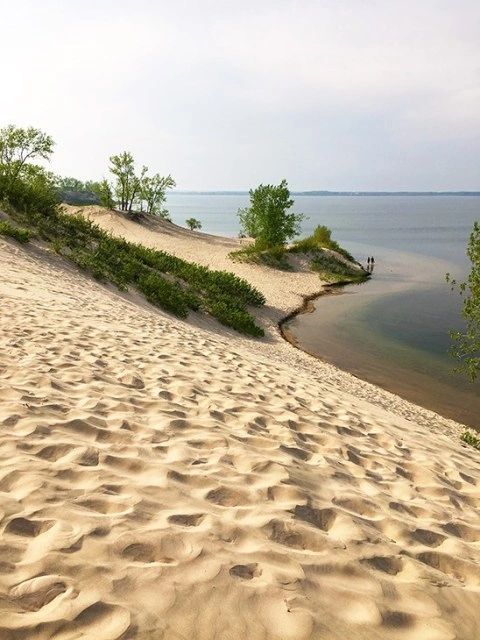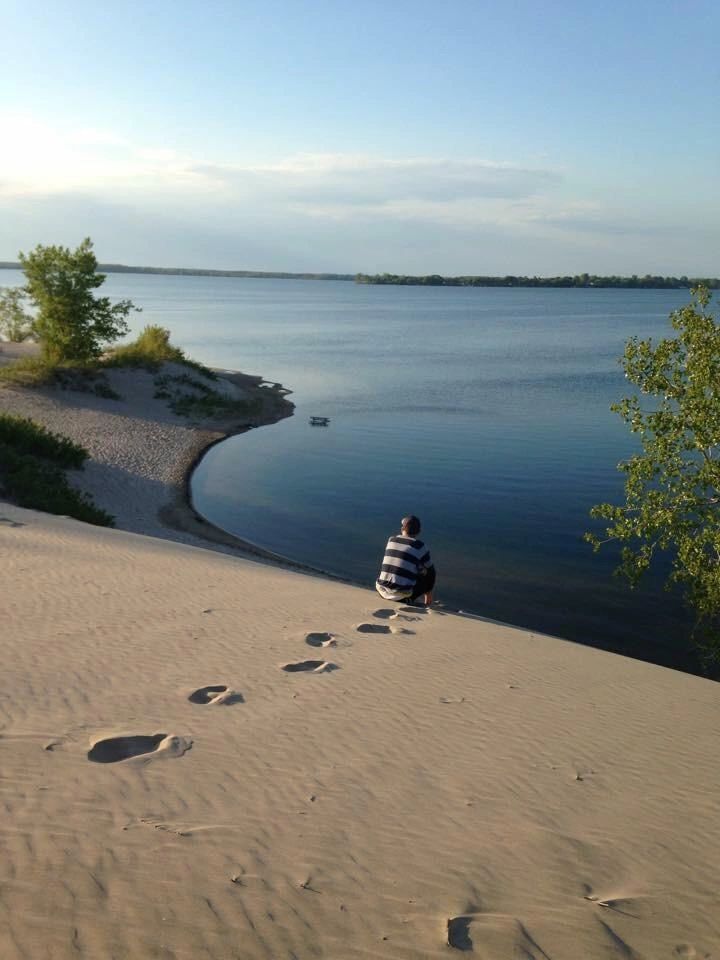 Swimming
Sandbanks is famous for its beaches and swimming. It has three natural sand beaches: Outlet Beach is located in the East Lake sector of the park, Sandbanks beach is located in the Sandbanks Day-Use area off Lake Ontario and Dunes Beach is located in the Dunes Day-Use area off West Lake. Outlet and Sandbanks beaches have gradual drop-offs, but the Dunes Beach has a steep drop off and swimmers should take extra caution. Please note: there are no lifeguards posted at the beaches and pets are not permitted except on the designated pet area.
Hiking
Cedar Sands Nature Trail – 2 km loop: Walk along the shores of the Outlet River and stop at the two lookouts providing scenic views of the marsh. This is an interpretive trail with 12 stops. Trail guides are available at the trailhead or the Nature Shoppe.
Woodlands Trail - 3.5 km, linear, easy: Starting at the Main Gate parking lot, this trail takes cyclists and hikers through the Woodland Campground, across old farm pastures and hardwood lots until it reaches County Road 12 and the entrance to the Dunes Day-Use area.
Sandbanks Dunes Trail – 2.5 km loop, easy to moderate: This trail loops through a unique and fragile dune habitat and travels along the edge of several pannes. The dune system is the largest of its kind in the world and the pannes are a rare wetland habitat that supports wildlife and unusual flora.
Please stay on the trail to minimize your impact and to avoid Poison Ivy, which is common throughout the area.
******************************************************
If you have any questions, please email to: info@funtours.ca  - or call: 416-874-1713