Muskoka Signature Experiences (SUN, 6 OCT 2019)
Muskoka Signature Experiences (SUN, 6 OCT 2019)


Muskoka Signature Experiences
Lake of Bays – Dorset Lookout - Deerhurst Resort - Algonquin Cruise - Big Bend Lookout
Date: SUN, 6 OCT 2019
3 Pick-up Locations:
 Mississauga, York Mills Station, and Vaughan (Hway 400/Major Mackenzie Dr. W) 
Tour's duration: about 13 hours


************  ITINERARY ************ 
7.30 AM: Our 1st Pick-up location is: 30 Courtney Park Drive East, Mississauga. (Please arrive 15 Min earlier)
8.00 AM: Our 2nd pick-up location is: York Mills Station  
8.30 AM: Our 3rd pick-up location is: Vaughan (Hway 400/Major Mackenzie Dr. W) 
9.30 – 10.00: We will have a short stop for coffee/breakfast en route (cost of breakfast is not included)
- Enjoy the Lake of Bays Scenic Drive
Sometimes the journey can be as enjoyable as the destination. Travel around Lake of Bays with stops in the charming hamlets of Baysville, Dwight and Dorset.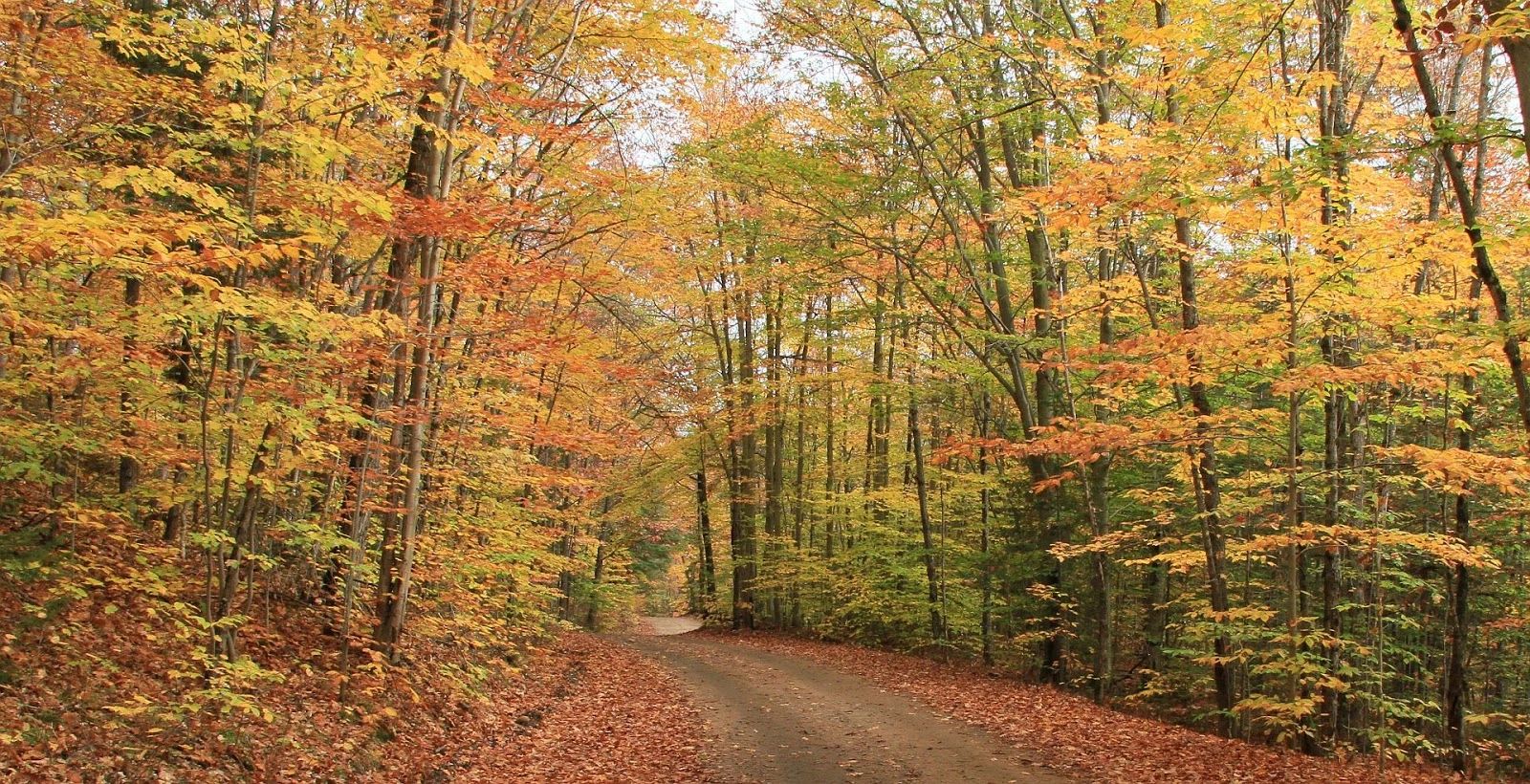 - Dorset Lookout Tower 
Catch a bird's eye view of Muskoka's fall splendour from Dorset Lookout Tower
Muskoka continues to occupy top spots on fall destination lists not only in Ontario but across Canada. And what a better way to see its spectacular display of colours than from the Dorset Lookout Tower. The tower stands 142 metres above the Lake of Bays and provides 360 degree views of surrounding Muskoka and Halliburton counties. There is a 2.3 hiking trail in the surrounding forest so you can explore at the ground level.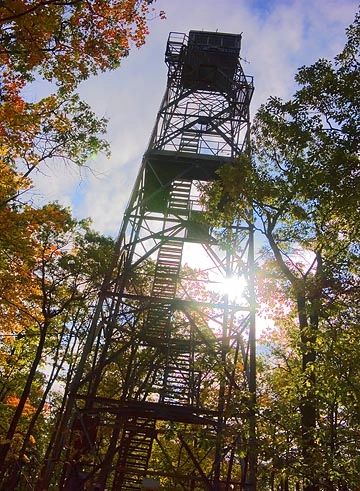 1.00 – 2.30 PM: Enjoy a delicious brunch Buffet at Eclipse Restaurant & Terrace - Deerhurst Resort in Huntsville
Sweeping lake vistas are the ideal accompaniments to generous breakfasts and great dining experiences with family and friends. Our signature Savour Muskoka inspired dining room is known for locally-inspired menus, bountiful buffets, Muskoka's longest running Sunday brunch and experienced and courteous service.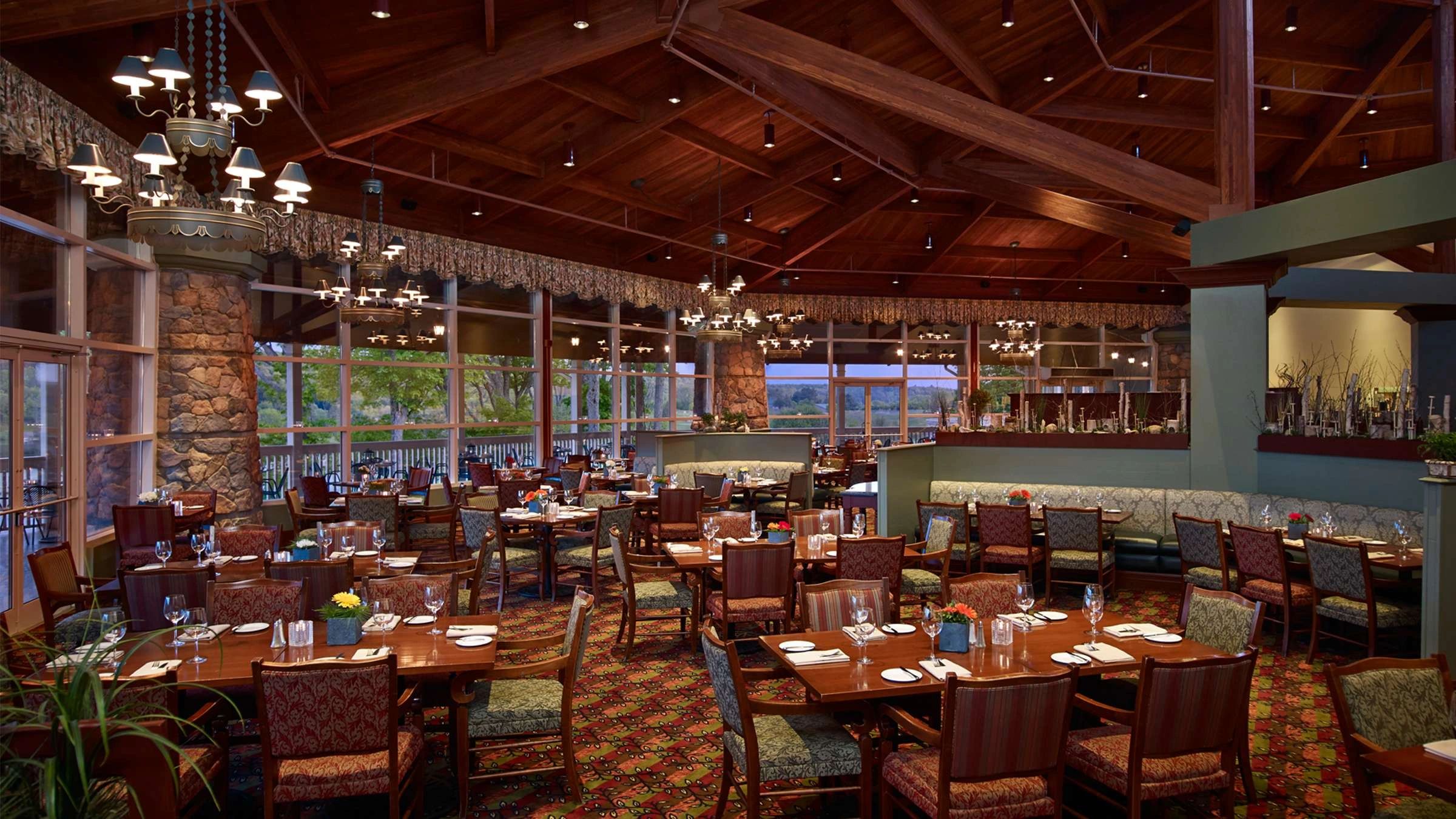 3.00 PM - 4.00 PM: Algonquin Cruise
The 1-hour Peninsula Lake Tour offers picturesque views of the stunning surroundings that inspired the Canadian icon, Tom Thomson. On the gates of Algonquin Park, the Peninsula Lake tour offers visitors a look into the majestic beauty of the area that inspired Tom Thomson's iconic artworks. Experience all that this quintessentially Canadian area has to offer on a one hour narrated cruise.
 
4.30 – 5.00: Visit the Big Bend Lookout in Arrowhead Provincial Park, Huntsville Ontario
Arrowhead Provincial Park is a truly beautiful park outside of Hunstville Ontario. Like Most Provincial Parks there are many Lake Views, Hiking Trails and camping, but Arrowhead has some distinct features. The Big Bend Lookout is the most famous lookout in the Park. A beautiful platform allows you to see miles of fores and an up close and personal rounded sandy beach met up with cliffs of sand. -This short walk from the parking lot on Roe Campground Road leads to a panoramic view of the meandering Big East River and the surrounding Muskoka terrain.
 
5.15 PM: Drive back to Toronto (200 km). 
We will have a short washroom stop on route.
7.30 PM: Vaughan (Hway 400/Major Mackenzie Dr. W) 
8.00 PM: York Mills Station  
8.30 PM: Mississauga


The drop off times are all approximate, and subject to change based on the Traffic.
 **********************************************************
PRICE: $165 + 13% Tax - per person
**All prices are per person, in Canadian dollars.
**Children 8 and older are welcome on this tour, same price as adults. 
What's Included
·
         

Round trip transportation on a Highway coach
·

         

Brunch Buffet at Eclipse Restaurant & Terrace - Deerhurst Resort
·

         

Enjoy a 1-hour Peninsula Lake cruise aboard Tom Thomson Algonquin Cruise
·

         

Admission to Dorset Lookout Tower  
·

         

Admission to Arrowhead Provincial Park to visit the Big Bend Lookout  
·

         

Enjoy the Lake of Bays Scenic Drive
·

         

Accompanying Tour Director
·

         

Complimentary bottled water during the trip
·

         

All Gratuities
**********************************************************
NOTE

• This tour is considered as easy-medium activity. The hike last approximately 1 hour.  
• Our tours are in ENGLISH language only.

·  Appropriate clothing and footwear are highly recommended (based on the weather)
·  We assign the seats based on first paid first served. In case you and your companion pay separately, to be seated together, please send an email to:  sean@funtours.ca  after placing your order
**********************************************************

PARKING / PICK- UP Location

1st pick-up location: Mississauga - The address of the plaza is: 30 Courtneypark Dr E, Mississauga, ON L5T 2Y3. The bus will stop outside the plaza, right in front of the McDonalds -on Hurontario.  You can wait in the McDonalds until the bus arrives. The bus will be visible through the restaurant windows. Cars can be parked for the day in the plaza parking lot. Parking is free.
2nd pick-up location: York Mills Station. The bus will stop on Yonge St., directly outside the Starbucks at 4025 Yonge St. This is the York Mills Centre office building on the North-East corner of Yonge St. & York Mills Rd. The York Mills subway station is in the basement of this building. If it is raining or snowing, you are welcome to wait either in Starbucks or in the lobby of the office tower until you see the bus stop in front of Starbucks. For day trips, cars can be parked in the parking lot directly across the street on the North-West corner of Yonge & York Mills Rd. This is a pay and display parking lot.
3rd pick-up location is: Vaughan Carpool Lot (Hway 400/Major Mackenzie Dr. W). This carpool lot is at the intersection of Hwy 400 & Major Mackenzie Dr. W.  Please check the directions through google map. This is a Government of Ontario, Ministry of Transportation Carpool Lot. Cars may be left here for up to 5 days. Parking is free. Carpool name: Hwy 400 Carpool Lot Stop # 5749   Address: Vaughan, ON L4H 2V7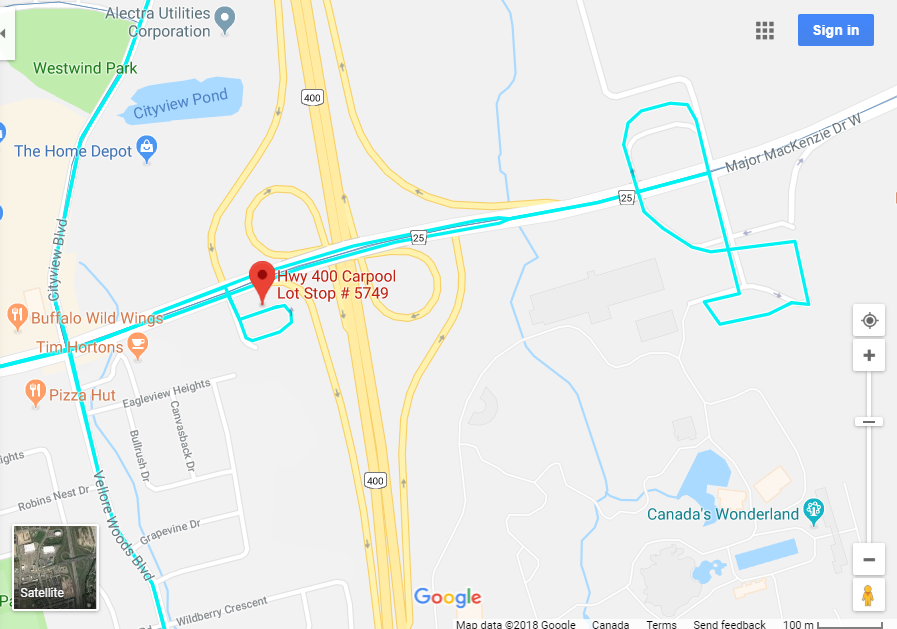 ************* IMPORTANT NOTIFICATIONS *************
Our trips are for all ages
Our tours are perfectly designed for all ages. However, they are often fast-paced, and sometimes tiring, packed with adventure, new experiences and feel-good moments. Therefore, we ask that anyone wanting to travel with us carefully consider whether any PHYSICAL LIMITATIONS prevent you from fully enjoying our trips.
Traveling with children: Due to the fast-paced nature of our group tours, all children require adult supervision. Some of our more active excursions may not be suitable for children under the age of 8.
Embrace the nature of Group Travel
To get the most out of your tour, pack a positive attitude and an open mind. These are most certainly valuable when travelling in a group. Despite the very best intentions and planning, things can and do go wrong and occasionally we encounter problems beyond our control, such as delayed public transport and adverse weather conditions. In such situations we ask for your patience and we will endeavor to keep as close to our scheduled itinerary as possible.
***************************************
If you have any questions, please email to: info@funtours.ca - or call: 416-874-1713