International Balloon Festival near Montreal (11-12 AUG, 2018)
International Balloon Festival near Montreal (11-12 AUG, 2018)
International Balloon Festival of Saint-Jean-sur-Richelieu
11-12 August, 2018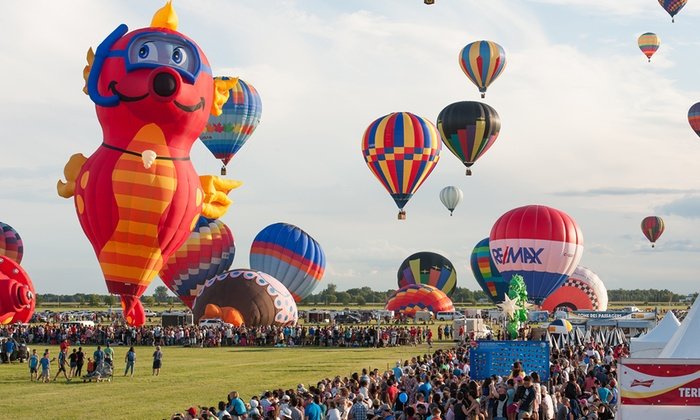 TOUR'S DURATION: 2 days / 1 night (Bus Tour from Toronto)
3 Pick-up locations: Mississauga Carpool, York Mills Station, and Scarborough
******************************************
DAY 1, SAT 11 AUG: Toronto – Saint-Jean-sur-Richelieu
7.00 AM: Our 1st Pick-up location: Mississauga Carpool. (Please arrive 15 Min before the departure time)
7.30 AM: Our 2nd Pick-up location: York Mills Station.
8.00 AM: Our 3rd pick-up location is: Scarborough Town Centre
During the 5 hours drive (520 km), we will have 2 stops on the way for breakfast and lunch.
2.30 PM: Check in to your hotel "BEST WESTERN BROSSARD" 3.5- star.
4.30 – 10.00 PM: International Balloon Festival of Saint-Jean-sur-Richelieu.
Admission to the Festival is included in your tour package. BUT THE BALLOON RIDE IS OPTIONAL.
For the Baloon ride, you need to buy your ticket in advance here: https://www.ballooncanada.com/buy-tickets/buy-tickets/
You need to select the AFTERNOON FLIGHT @ 6.00 PM on AUG 11. The price is $220 per person.
International Balloon Festival of Saint-Jean-sur-Richelieu (French: International de montgolfières de Saint-Jean-sur-Richelieu): In addition to being one of the largest hot-air balloon gatherings in Canada, this is a premier event in the ballooning world. With a large area for activities, it's a must-see summer event for anyone who loves big concerts. With 100 hot air balloons from the four corners of the world, as well as 150 performances from local and international artists and activities for the whole family, International Ballon Festival of Saint-Jean-sur-Richelieu is the most family-friendly festival in Quebec, by day or by night. There are two flight launches each day: a morning flight at 6:00 am and an evening flight at 6:00 pm. Other festival activities include amusement rides, musical and comedy shows and "Nuits magiques" (tethered night flights).
Our tickets provide access: To the event site / To activity zones / To all shows / To the evening hot-air balloon flight

10.00 PM: Return to the hotel.

DAY 2, SUN 12 AUG: Saint-Jean-sur-Richelieu – Montreal - Toronto
8.00 – 9.00 AM: Full Buffet Breakfast
9.00 AM: Check out, drive towards Montreal (22 km = 25 min)
9.30 AM – 11.30 AM: Visit Montreal Botanical Garden
· The Montreal Botanical Garden (French: Jardin botanique de Montréal) is a large botanical garden in Montreal, Quebec, Canada comprising 75 hectares (190 acres) of thematic gardens and greenhouses. It was designated a National Historic Site of Canada in 2008 as it is considered to be one of the most important botanical gardens in the world due to the extent of its collections and facilities.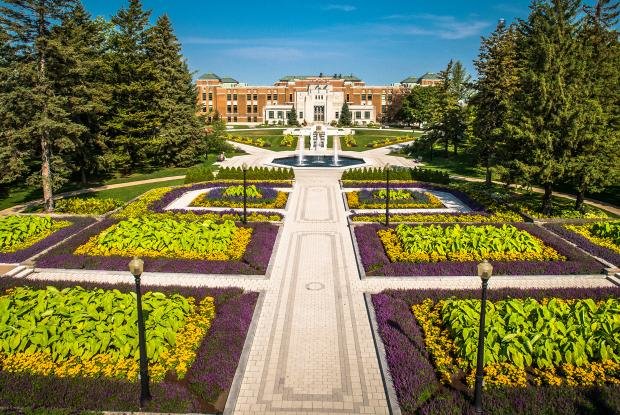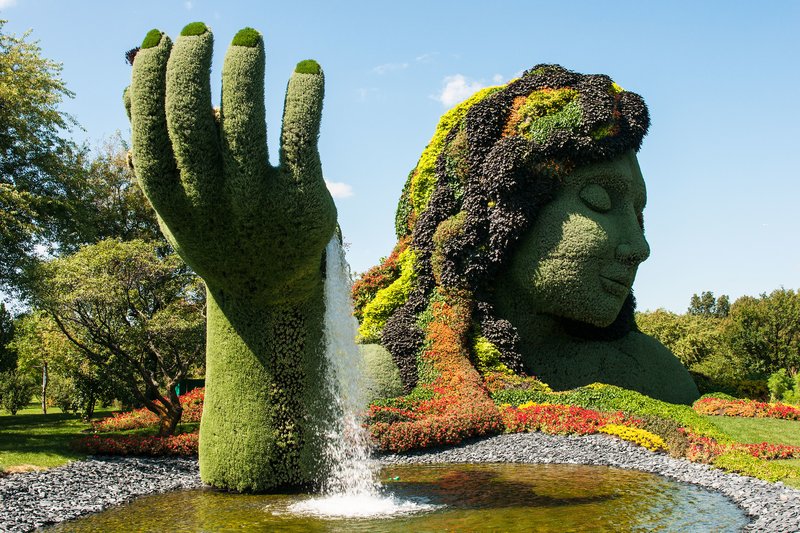 12.00 – 1.30 PM: Free time in Downtown Montreal – Dorchester Square which is close to the Underground city when you will have plenty of choices to grab a bite.
>2 min walk to: Saint-Catherine Street
>12 min walk to: The Montreal Museum of Fine Arts, 1380 Sherbrooke St W, Montreal, QC H3G 1J5
>20 min walk to: Notre-Dame Basilica of Montreal, 110 Notre-Dame St W, Montreal, QC H2Y 2V5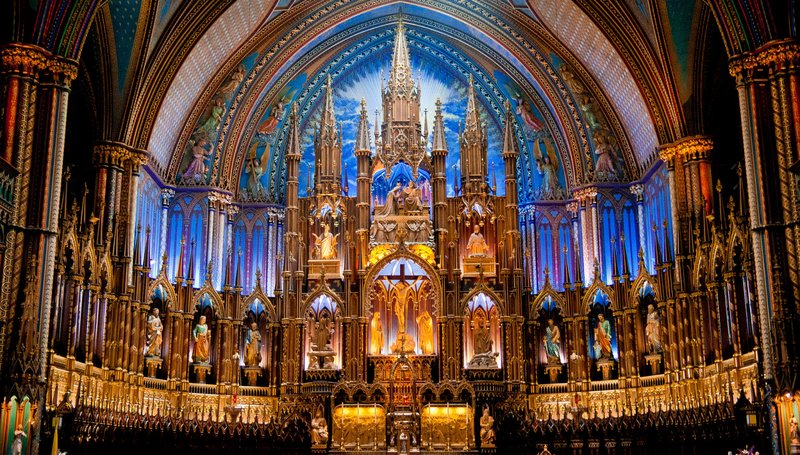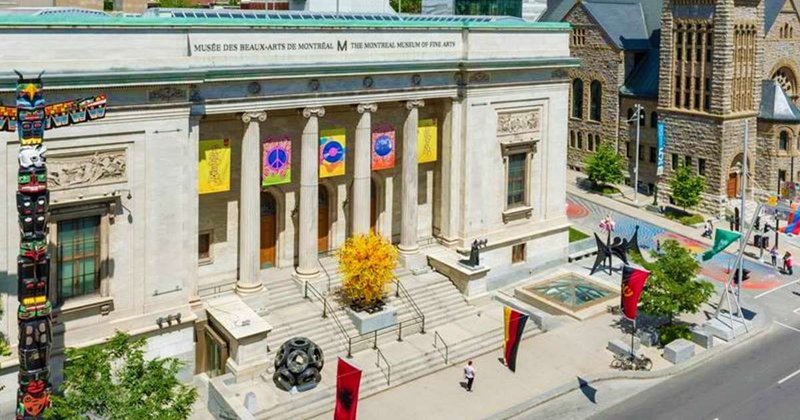 1.30 PM: Drive towards 1000 Islands for a 1-hour cruise at the beautiful "saint Lawrence" River.
The cruise starts at 5.00 PM. We will experience the icons of the 1000 Islands such as Boldt Castle, the Statue of St. Lawrence, 1000 Islands International Bridge and Zavicon Islands containing the smallest International Bridge in the world, during this cruise in the heart of the 1000 Islands.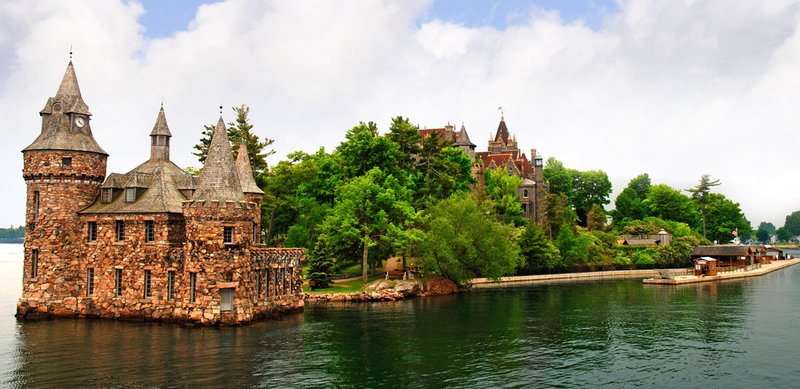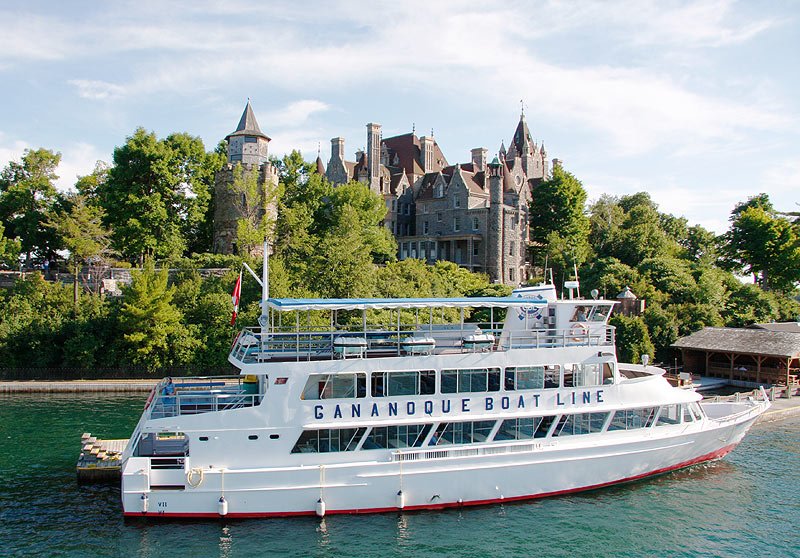 6.15 PM: Drive towards Toronto
We will have a short coffee/dinner stop on the way.
9.30 PM: drop-off @ Scarborough Town Centre

10.00 PM: drop-off @ York Mills Station
10.30 PM: drop-off @ Mississauga Carpool
******************************************

PRICES:

· Per person in double occupancy: $299 + 13% HST
· Per person in single room: $399 + 13% HST
**All prices are per person, in Canadian dollars.
**Children 10+ are welcome on this tour, same price as adults.
NOTE: If you are a solo traveler and would like to share room with someone the same gender, please choose the "DOUBLE" Room option. We will find a roommate for you.
******************************************

What's included
Round trip transportation on an A/C Bus with washroom

1 night accommodation at "BEST WESTERN BROSSARD" 3.5- star

1 hot Breakfast at the hotel

Admission to International Balloon Festival of Saint-Jean-sur-Richelieu

Admission to Montreal Botanical Garden

A 2-hour free time in Downtown Montreal

Enjoy a 1-hour cruise in the heart of 1000 Islands

Escorted tour by the tour director

Complimentary bottled water on the bus


All gratuities
******************************************
OPTIONAL activities are extra.
******************************************
NOTE:

• Our tours are in ENGLISH language only.

• We assign the seats based on first paid first served. In case you and your companion pay separately, to be seated together, please send an email to "NOUSHIN" 4noushin@gmail.com after placing your order.

• The standard rooms in the hotels have maximum 2 double beds. So, the ones who book a Triple room need to know that two of them will need to sleep in 1 double bed, as the hotel does not provide any extra bed/cot.
• If it rains, the flights will be cancelled but not the show

******************************************
HOW TO PAY:

The payment options are: "Credit Card", "PayPal" or "Email money transfer".

Even for Email money transfer, you still need to register yourself through that link first (so we have your name in our list).
******************************************
OUR HOTEL:
BEST WESTERN BROSSARD, 3.5- star
This suburban Brossard, Quebec hotel is placed only a short distance from downtown Montreal and offers multilingual front desk services along with comfortable accommodations and thoughtful amenities. The popular sites of Montreal, including historic Old Montreal, are located a quick drive away from the Best Western Brossard. Guests can also easily find Circuit Gilles Villeneuve Race Track, the Montreal Casino and the Montreal Convention Center. Guests at the Brossard Best Western can enjoy starting the day with a continental breakfast or with a refreshing swim in the indoor pool. The hotel also provides on-site fitness facilities along with free wireless internet access.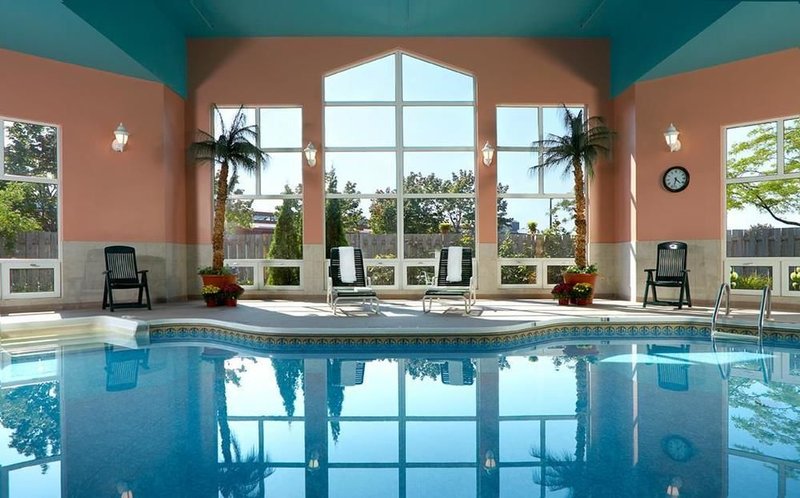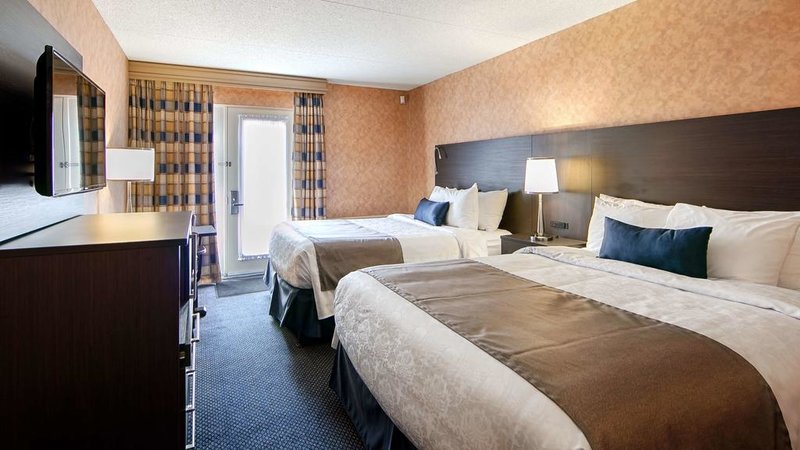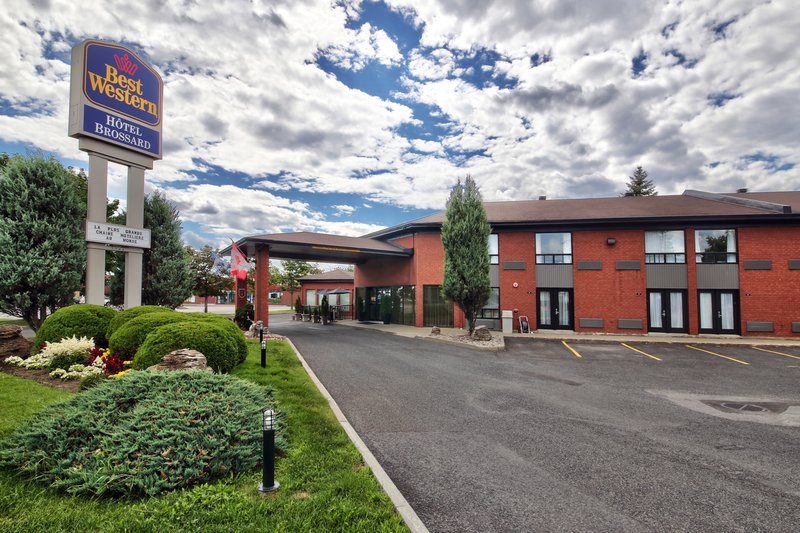 ******************************************
PARKING / PICK- UP Location
1st pick-up location: Mississauga Carpool Lot, Hurontario & Hwy 401.
Entrance into the carpool lot is on the west side of Hurontario, between the ramps to Hwy 401 East and Hwy 401 West. This parking lot is not easily visible from Hurontario and can be easily missed so please carefully follow the P Carpool signs. This is a Government of Ontario, Ministry of Transportation parking lot. Cars may be left here for up to 5 days, parking is free. This parking lot does not have a street address. The GPS location is 43.6300490, -79.6861980. When you enter the carpool, please park at your left side section.
Mississauga Carpool MAP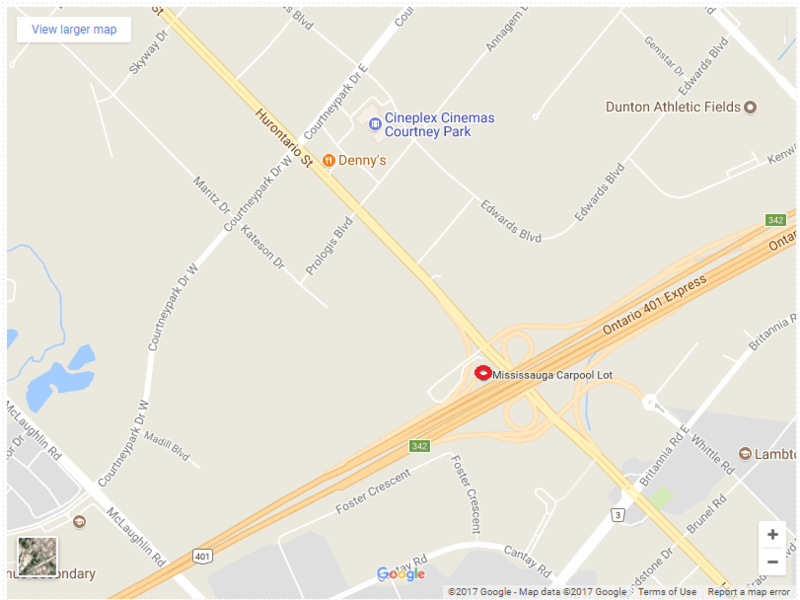 2nd pick-up location: York Mills Subway Station. The bus will stop on Yonge St., directly outside the Starbucks at 4025 Yonge St. This is the York Mills Centre office building on the North-East corner of Yonge St. & York Mills Rd. The York Mills subway station is in the basement of this building. If it is raining or snowing, you are welcome to wait either in Starbucks or in the lobby of the office tower until you see the bus stop in front of Starbucks.
FOR PARKING YOUR CAR: For overnight and multi-day trips, cars cannot be left in the TTC parking lot or the Green P parking lot. Parking is allowed in the covered parking of the York Mills Centre. The parking lot has two entrances, one on York Mills Rd and one on Yonge St. Please note that the parking cost is $25 per day (24 hours). Street address is the same as our bus pickup location, 4025 Yonge St.

3rd pick-up location: Scarborough Town Centre (Address: 300 Borough Dr, Scarborough, ON M1P 4P5) . The bus stops directly outside the Cineplex movie theatres at the Scarborough Town Centre. You are NOT allowed to park your car in this location for multi-day trips. If you wish to use this pickup location for a multi-day trip, please consider taking a taxi or public transit or have someone drop you off.
******************************************
If you have any questions, please email to: info@funtours.ca Emergency contact: 416-897-3020