Private guided tour of the AGO, Art Gallery of Ontario (WED, 25 April 2018)
Private guided tour of the AGO, Art Gallery of Ontario (WED, 25 April 2018)
Join us for a Private guided tour of

the AGO, Art Gallery of Ontario (WED, 25 April 2018)
Address: AGO Art Gallery

-

317 Dundas St W, Toronto, ON M5T 1G4
Date: WED, 25 April 2018
We will be meeting at the
"Group Entrance"
at 6:00 pm (the entrance is on Dundas Street).
Please be sure to arrive ON TIME or even earlier to allow time to organize our group and to check coats and bags. The Gallery is unable to extend program times to accommodate late arrivals.
The guided tour will start @ 6.15 PM SHARP

The following pictures show the
"Group Entrance"
location
: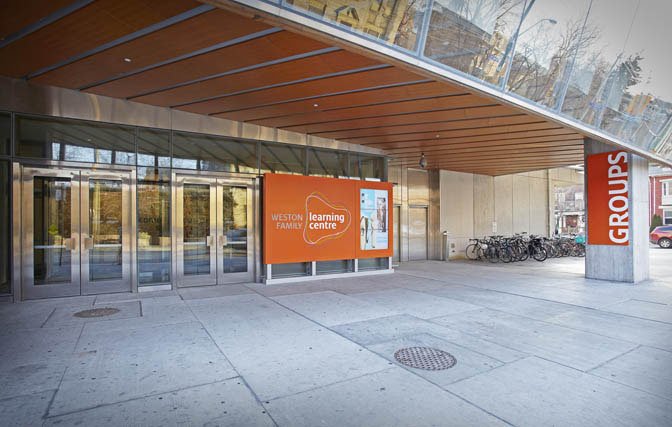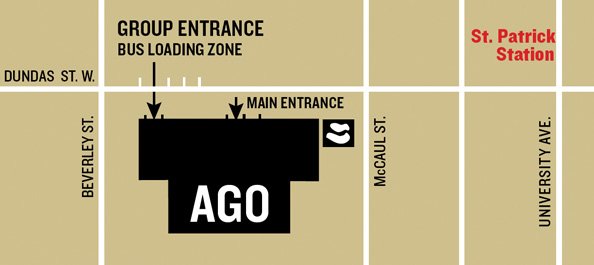 The General admission to AGO (Art Gallery of Ontario) is Free on Wednesdays after 6.00 PM. But I hired a

Private Museum Guide for the Wonderful AGO Highlights Tour

for 1 hour. Afterwards we will have approx 2 hours time to discover the museum on our own.
Price per person: $15 + hst (to cover the private guided tour).

--------------------------------------------------
The Art Gallery of Ontario is an art museum in Toronto, Ontario, Canada. Its collection includes more than 90,000 works spanning the first century to the present day. https://ago.ca/
--------------------------------------------------
Emergency contact: 416-897-3020