Fall Season in The Kawarthas and Halloween (SAT, 26 OCT 2019)
Fall Season in The Kawarthas and Halloween (SAT, 26 OCT 2019)
Fall Season in The Kawarthas and Halloween at Pioneer Village
Peterborough - Burleigh Falls Inn - Curve Lake First Nation - Historic All Hallow's Eve


3 Pick-up Locations: (Mississauga, York Mills Station, Scarborough)
TOUR DURATION: about 13 hours
************  ITINERARY ************ 
9.00 AM: Our 1st Pick-up location is: 30 Courtney Park Drive East, Mississauga. (Please arrive 15 Min earlier)
9.30 AM: Our 2nd pick-up location is: York Mills Station 
10.00 AM: Our 3rd pick-up location is: Scarborough Town Centre *(Pick-up details are mentioned at the bottom of this page)
11.30 - 12.45: Visiting The Canadian Canoe Museum: The Canadian Canoe Museum in Peterborough, Ontario, has stewarded, for the last 20 years, the world's largest collection of canoes, kayaks and paddled watercraft. More than 600 in number, the watercraft and their stories have a pivotal role to play in understanding our past and, our collective future. As part of our responsibility for this one-of-a-kind collection, we are building it a new home that aspires to be as innovative as the canoe itself. The construction of this new museum at the water's edge will be supported by a $65M campaign. Take a whirlwind tour through our new museum.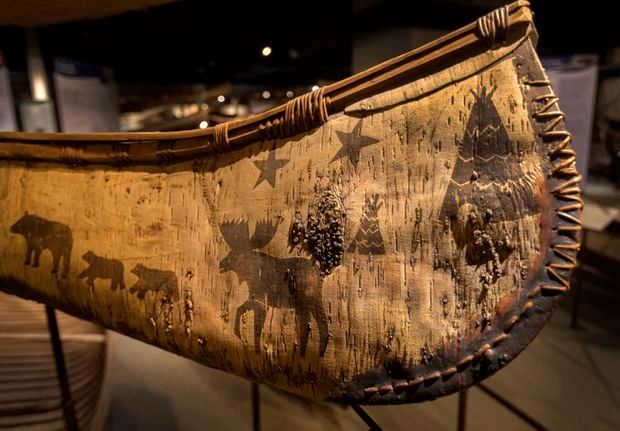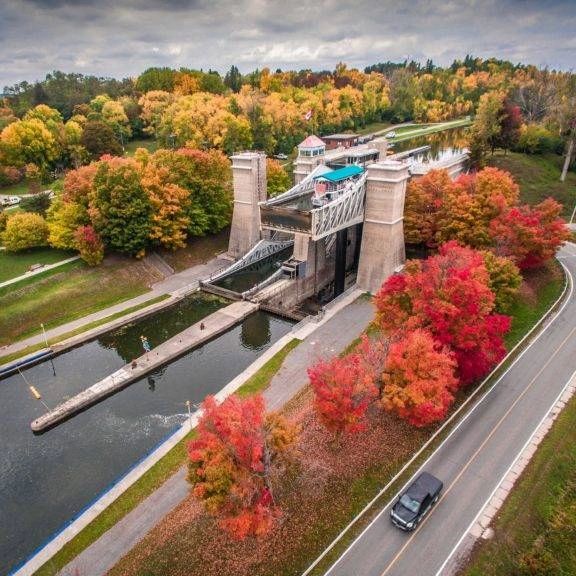 1.30 – 2.30: Enjoy a Lunch Buffet at Burleigh Falls Inn
Burleigh Falls Inn is a resort located on beautiful Stoney Lake, on the Trent Severn System
Buffet Menu: 
Fresh Rolls & Butter / Ice Water on Table / Balsamic Dressed Heritage Greens / Romaine Lettuce with House Caesar Dressing / Pickles & Relishes with Vegetable Crudité
Basmati Rice Pilaf / Roasted Vegetable Medley / Chicken Coq Au vin (Chicken braised in Mushrooms and White wine Demi) / Lemon Pepper Baked Fish ( Chef's Choice Catch) / Pasta Prima Vera – Pasta bake with Roasted Vegetables finished in a pomodoro sauce
Seasonal Fruit Crisp with Coffee or Tea service.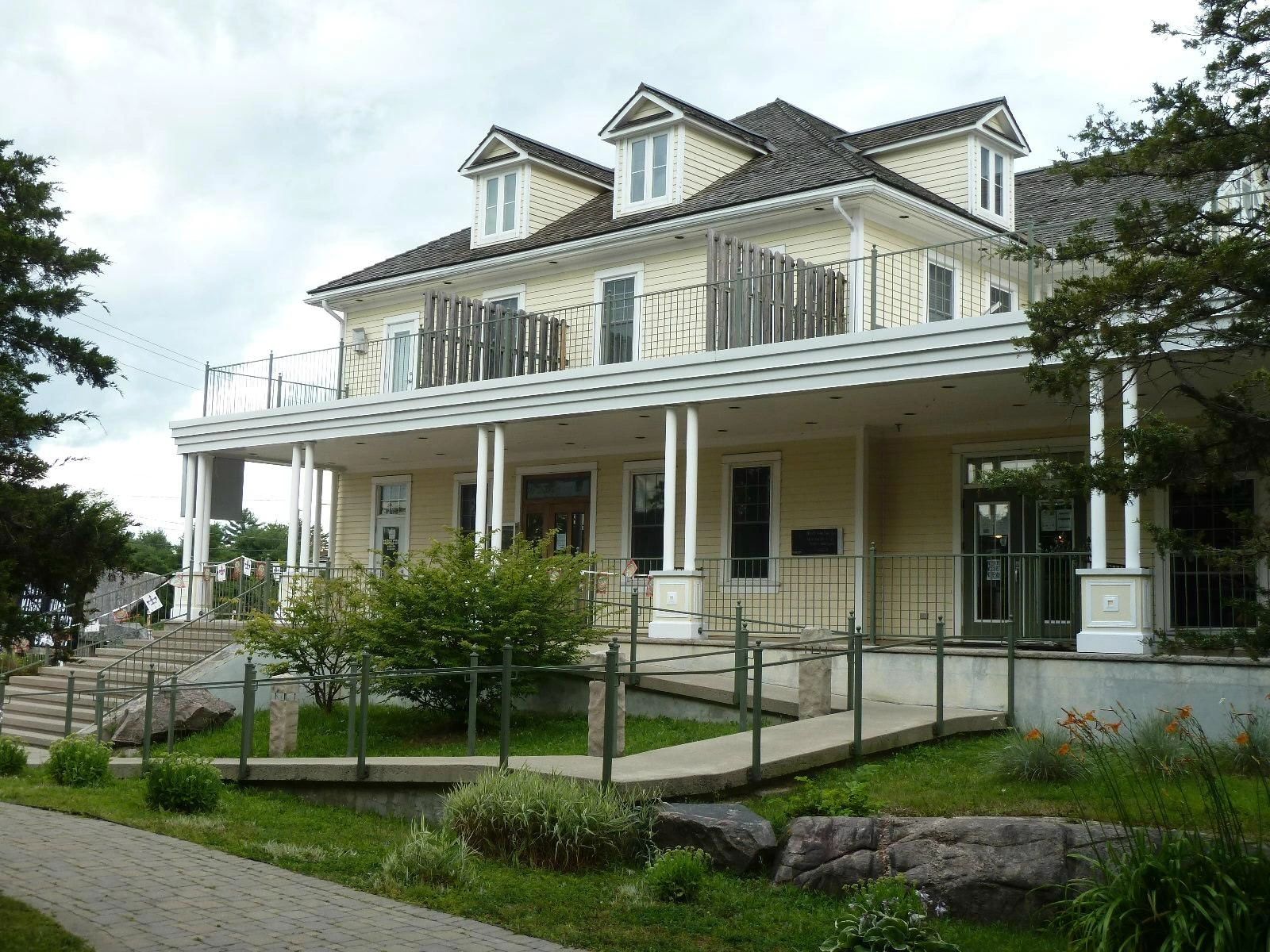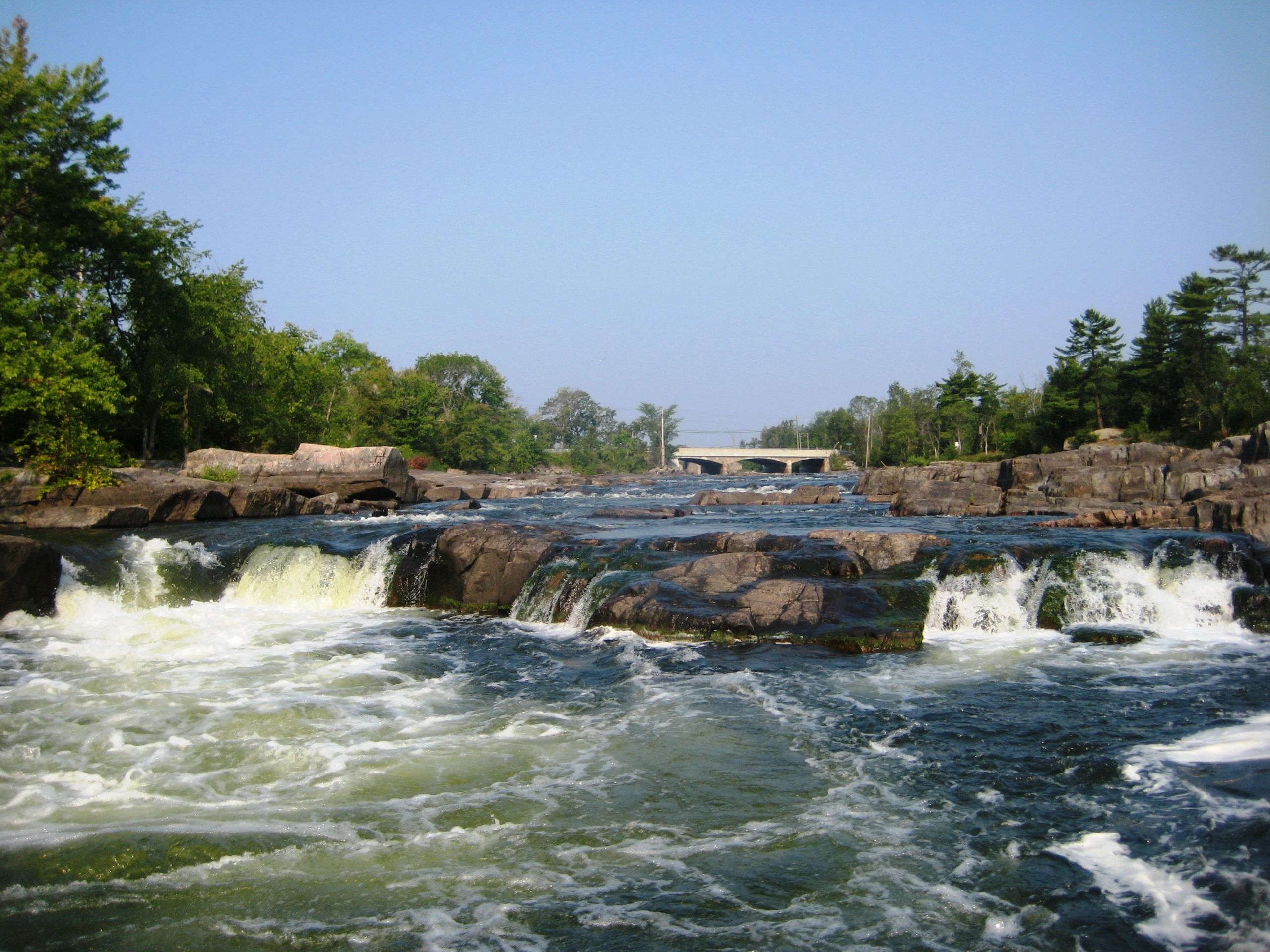 2.45 – 3.30 PM: Wine tasting at the Kawartha Country Wines!
Welcome to Kawartha Country Wines!
The first and only winery in the Kawarthas
Kawartha Country Wines is a small premium family-owned winery located north of Buckhorn, Ontario. Local fruits and berries are processed with the highest standards in order to produce award winning locally grown wines. Come in for a taste at our wine sampling bar. We have a large selection of fruit wines vinted in different styles such as dry, off dry, social, and dessert wines plus traditional red and white wines and ciders. If you're looking for award winning fruit wine, craft cider and homemade gourmet preserves all made with Ontario farm fresh fruit you have found an incredible cottage country destination.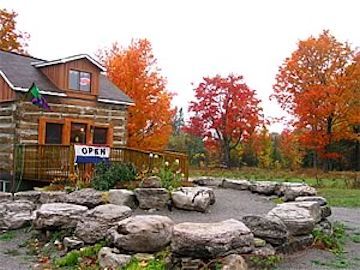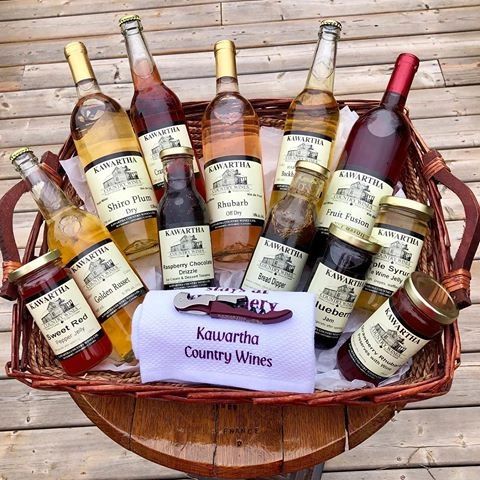 4.00 – 5.00 PM: Find your treasure at Whetung Ojibwa Centre - Curve Lake, where you will experience a touch of the past & gain insight into the present. Whetung Ojibwa Centre offers a spectacular collection of Native crafts as well as Fine Art, Jewelry, Moccasins, Leather Work, Sculptures and much more from Curve Lake First Nation and across Canada.  New and different items are constantly being added to our collection.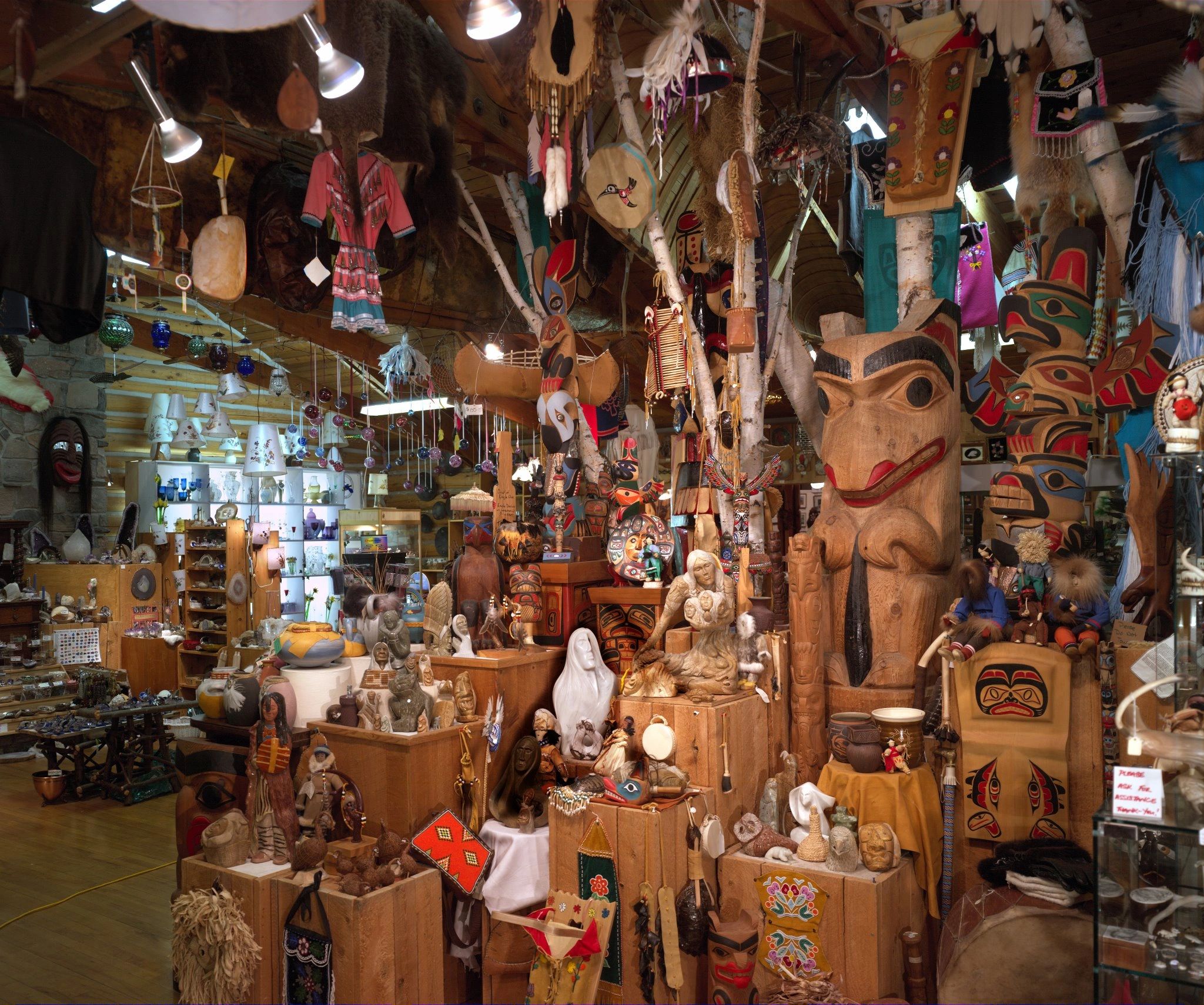 6.00 – 8.00 PM: Lang Pioneer Village
Historic All Hallows' Eve at Lang Pioneer Village
The Historic All Hallows Eve event is suitable for all ages. The entire event runs for three hours, and can be explored at your own pace. There are interpreters in the buildings and throughout the village that provide the history of the time period and material regarding Halloween; also, you are given maps upon entry which outline the locations of the special event.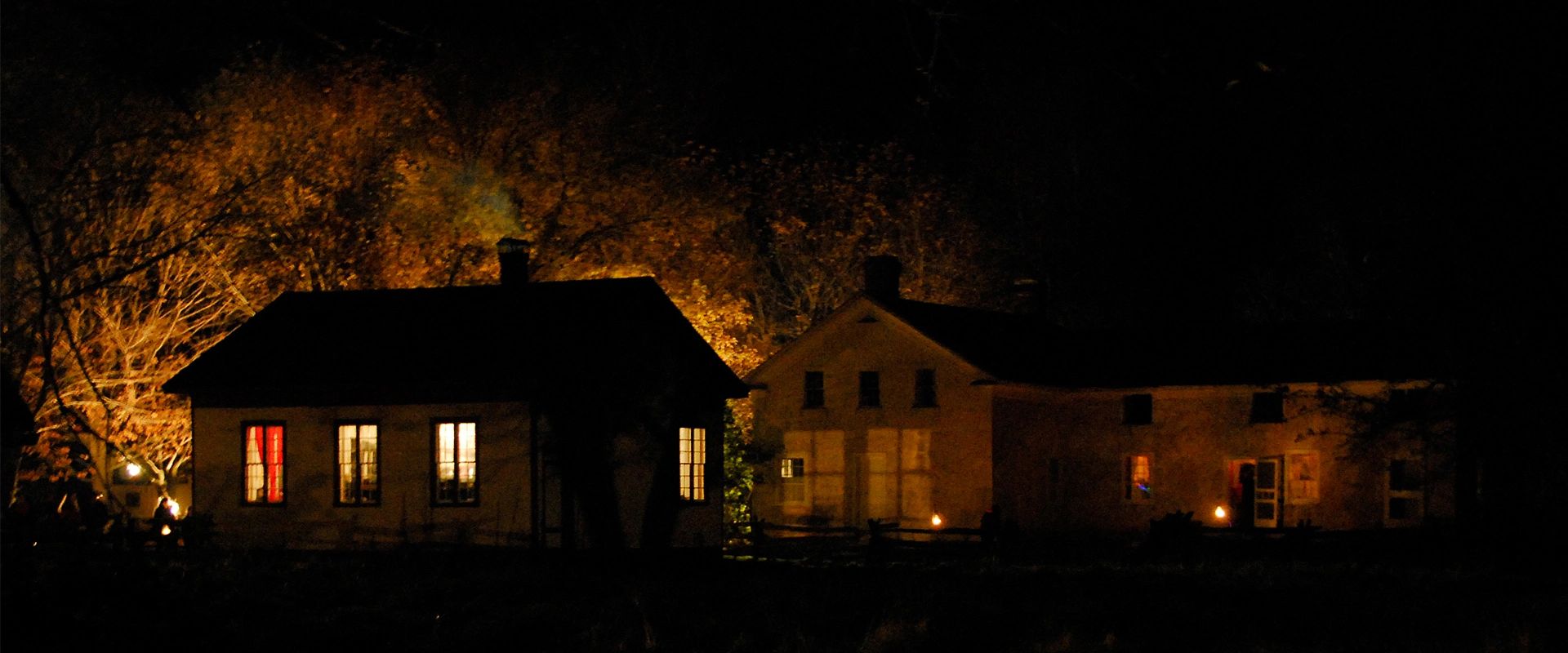 8.00 PM: We return home.
9.30: drop-off @ Scarborough Town Centre
10.00: drop-off @ York Mills Station
10.30: drop-off @Mississauga
******************************************
 
PRICE:
Adult:  $149.00 + Tax   
**All prices are per person, in Canadian dollars. 
**Children 8 and older are welcome on this tour, same price as adults.
What's Included
·          Round trip transportation on a Highway coach
·          A lunch Buffet at Burleigh Falls Inn 
·          Admission to The Canadian Canoe Museum
·          Enjoy a Wine tasting at the Kawartha Country Wines!
·          Visiting the Whetung Ojibwa Centre 
·       Attending the Historic All Hallows' Eve at Lang Pioneer Village
·          Accompanying Tour Director
·          Complimentary bottled water during the trip
·          All Gratuities
**********************************************************
NOTE

• This tour is considered as easy-medium activity. The walking last approximately 1 hour.  
• Our tours are in ENGLISH language only.

·  Appropriate clothing and footwear are highly recommended (based on the weather)
·  We assign the seats based on first paid first served. In case you and your companion pay separately, to be seated together, please send an email to:  sean@funtours.ca  after placing your order
******************************************

PARKING / PICK- UP Locations  
1st pick-up location: Mississauga - The address of the plaza is 30 Courtney Park Drive East, Mississauga. The bus will stop outside the plaza, right in front of the McDonalds. You can wait in the McDonalds until the bus arrives. The bus will be visible through the restaurant windows. Cars can be parked for the day in the plaza parking lot. Parking is free.
2nd pick-up location: York Mills Station. The bus will stop on Yonge St., directly outside the Starbucks at 4025 Yonge St. This is the York Mills Centre office building on the North-East corner of Yonge St. & York Mills Rd. The York Mills subway station is in the basement of this building. If it is raining or snowing, you are welcome to wait either in Starbucks or in the lobby of the office tower until you see the bus stop in front of Starbucks. 
3rd pick-up location: Scarborough Town Centre (Address: 300 Borough Dr, Scarborough, ON M1P 4P5) . The bus stops directly outside the Cineplex movie theatres at the Scarborough Town Centre. This pickup location is suitable for day trips. IF YOU NEED TO PARK YOUR CAR: Park anywhere near the movie theatres. Free parking all day. Cars cannot be left overnight after 2 AM. 
************* IMPORTANT NOTIFICATIONS ************* 
Our trips are for all ages
Our tours are perfectly designed for all ages. However, they are often fast-paced, and sometimes tiring, packed with adventure, new experiences and feel-good moments. Therefore, we ask that anyone wanting to travel with us carefully consider whether any PHYSICAL LIMITATIONS prevent you from fully enjoying our trips. 
Traveling with children: Due to the fast-paced nature of our group tours, all children require adult supervision. Some of our more active excursions may not be suitable for children under the age of 8. 
Embrace the nature of Group Travel
To get the most out of your tour, pack a positive attitude and an open mind. These are most certainly valuable when travelling in a group. Despite the very best intentions and planning, things can and do go wrong and occasionally we encounter problems beyond our control, such as delayed public transport and adverse weather conditions. In such situations we ask for your patience and we will endeavor to keep as close to our scheduled itinerary as possible. 
***************************************
If you have any questions, please email to: info@funtours.ca - or call: 416-874-1713