Discover the Grotto - Bruce Peninsula National Park (JUL, AUG 2019)
Discover the Grotto - Bruce Peninsula National Park (JUL, AUG 2019)
Discover the Grotto - Bruce Peninsula National Park (JUL, AUG 2019)

3 Pick-up locations: Scarborough, York Mills & Mississauga
TOUR'S DURATION: about 14 hours 

****************************************************************

The Grotto, in Bruce Peninsula National Park, is one of the top tourism attractions in Ontario. A shoreline sea cave with the beautiful blue waters, the Grotto is a unique natural wonder and memorable place to experience. The beautiful Bruce Peninsula offers visitors miles of majestic shoreline, clear-blue waters, amazing coves, sandy beaches, limestone cliffs, quiet wooded trails, and nearly endless, extraordinary scenery.  
****************************************************************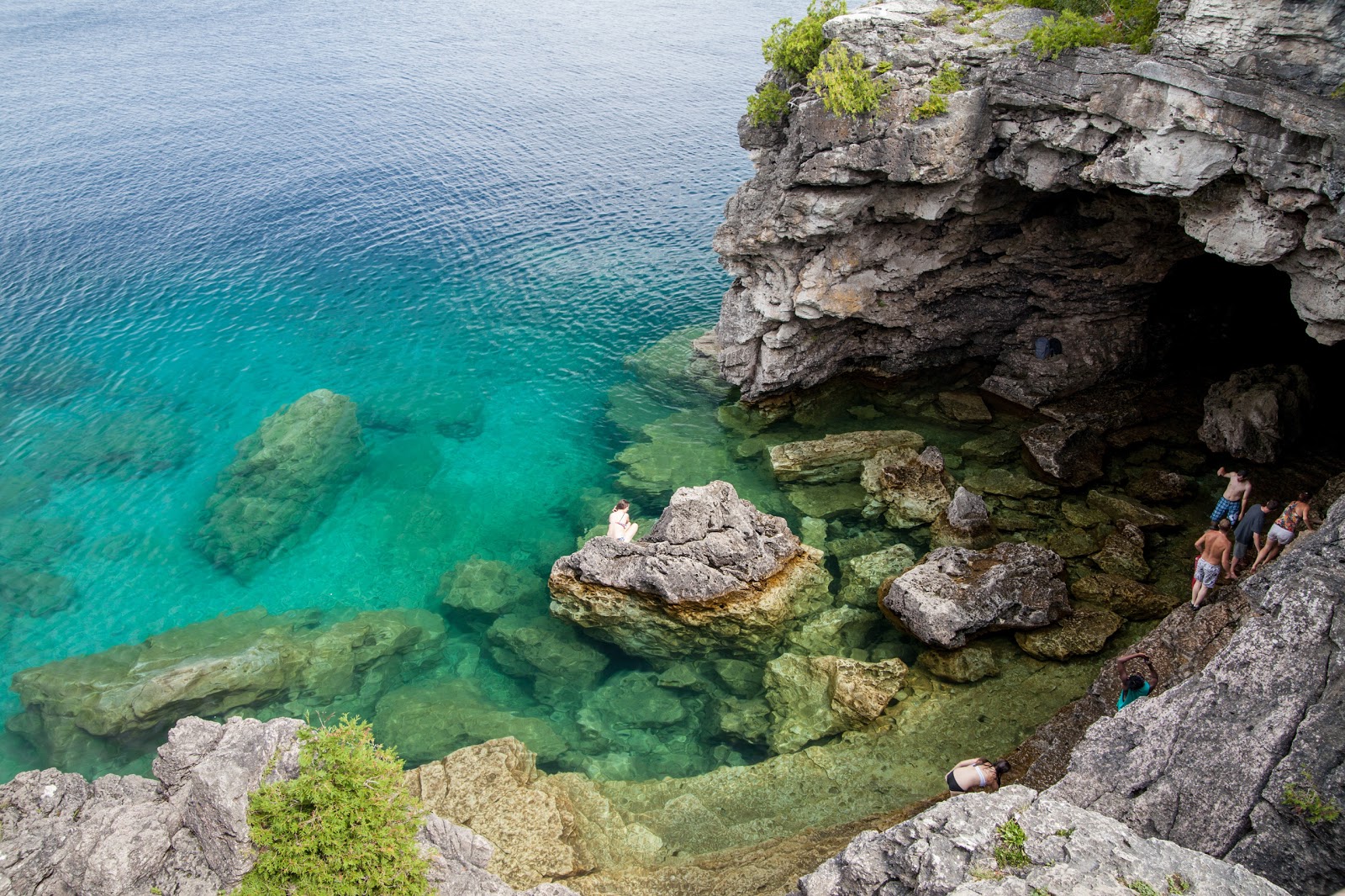 ITINERARY
7.00 AM: Our 1st Pick-up location: Scarborough Town Centre. Please arrive 15 Min before the departure time.
7.30 AM: Our 2nd pick-up location is: York Mills station
8.00 AM: Our 3rd pick-up location is: 30 Courtney Park Drive East, Mississauga. See below details for pick-ups.
Drive towards the Bruce Peninsula National Park (220 Km = 3 hours) 
9.00-9.30 AM: We will have a short coffee/washroom stop on the way. 
11.00 - 12.00 PM: Enjoy a delicious lunch at Golden Buffet in Owen Sound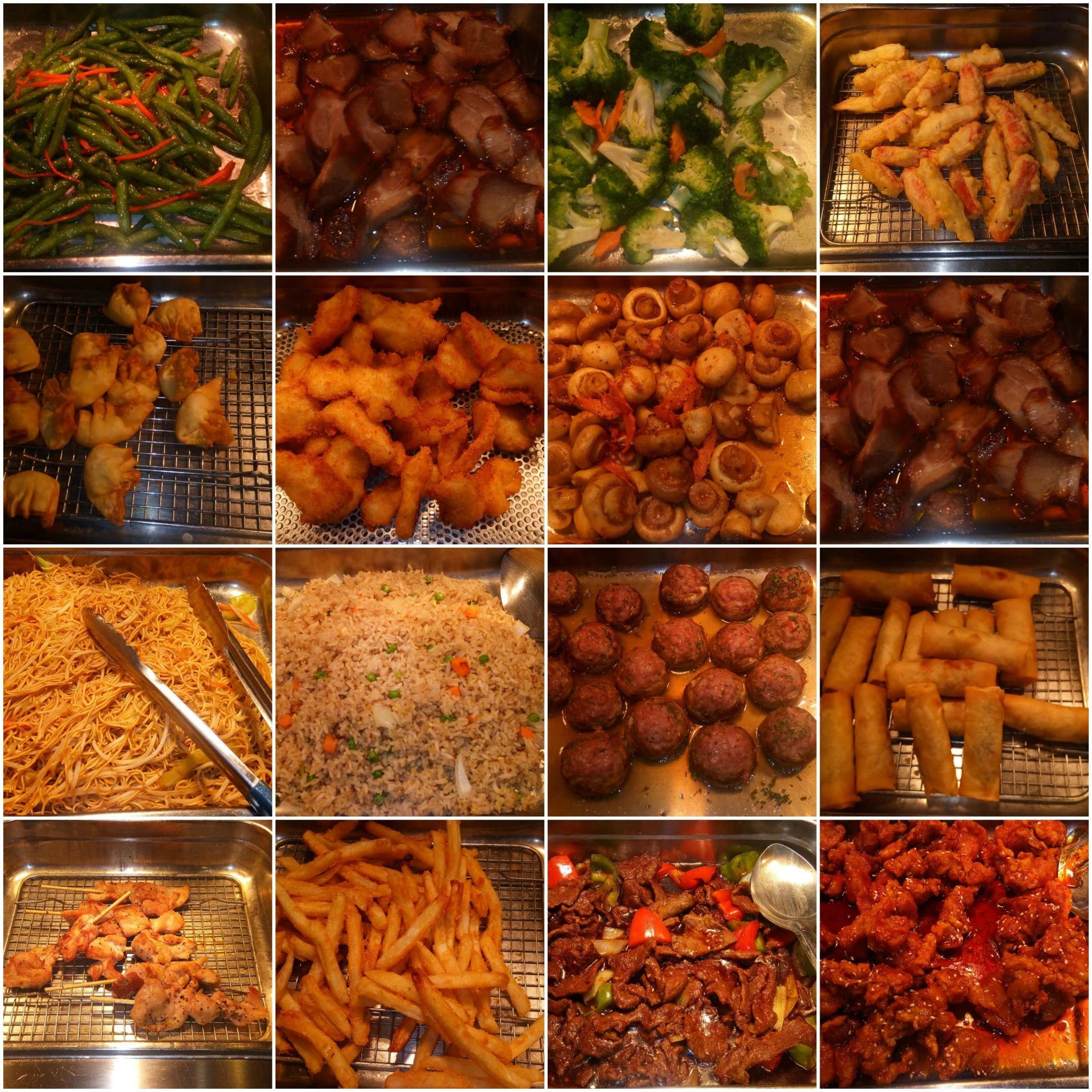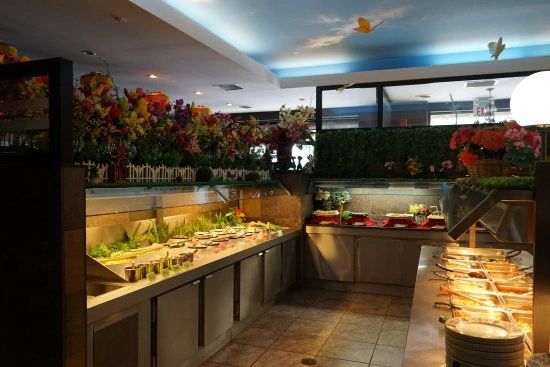 1.30 - 5.00 PM: enjoy hiking the Georgian Bay Trail and the Indian Head Cove and visit the Grotto Caves at the Bruce Peninsula National Park. You can also use your free time to enjoy Swimming, Snorkeling, or hiking...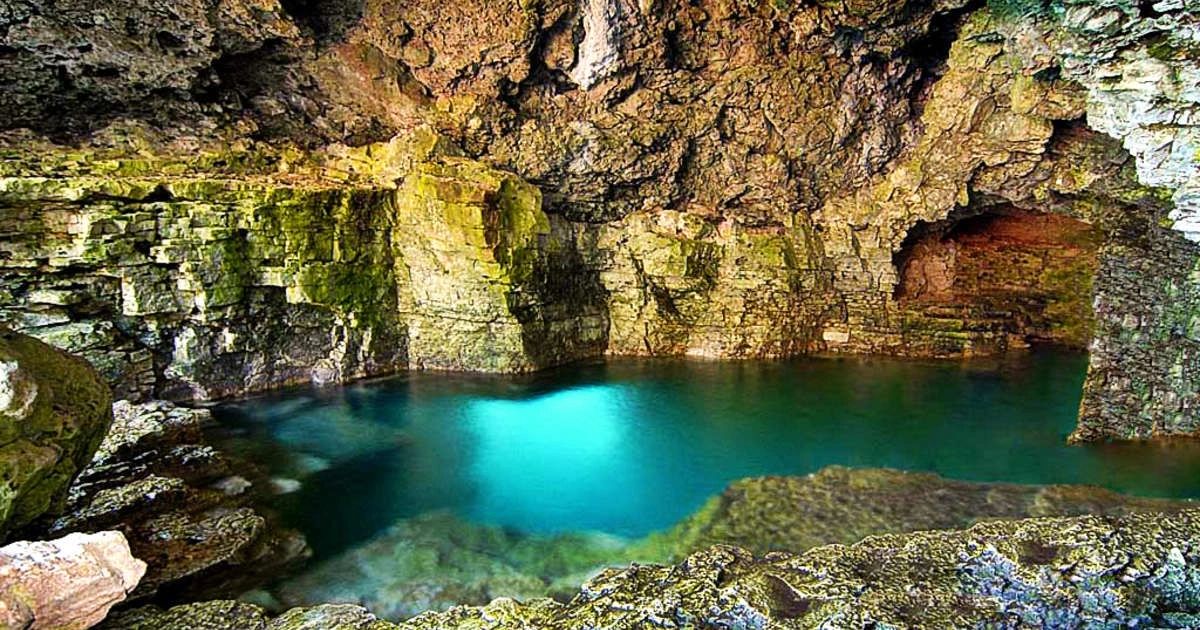 Carved over thousands of years by the waves and ice of Georgian Bay, the iconic Grotto in Bruce Peninsula National Park is a must see attraction. Accompanied by a park guide, your group will view the Grotto and experience the beautiful Georgian Bay shoreline.  Beautiful nature, water is super clean and just gorgeous for photos.  
NOTE: You will need to walk 30 minutes each way on the trail from the parking lot to the "Indian Head Cove".
BUT there is also a 5-min advance hike from the "Indian Head Cove" to "the Grotto Cave" on slippery rocks. You will need an advance level of fitness and mobility to do this part. Otherwise, you need to skip this part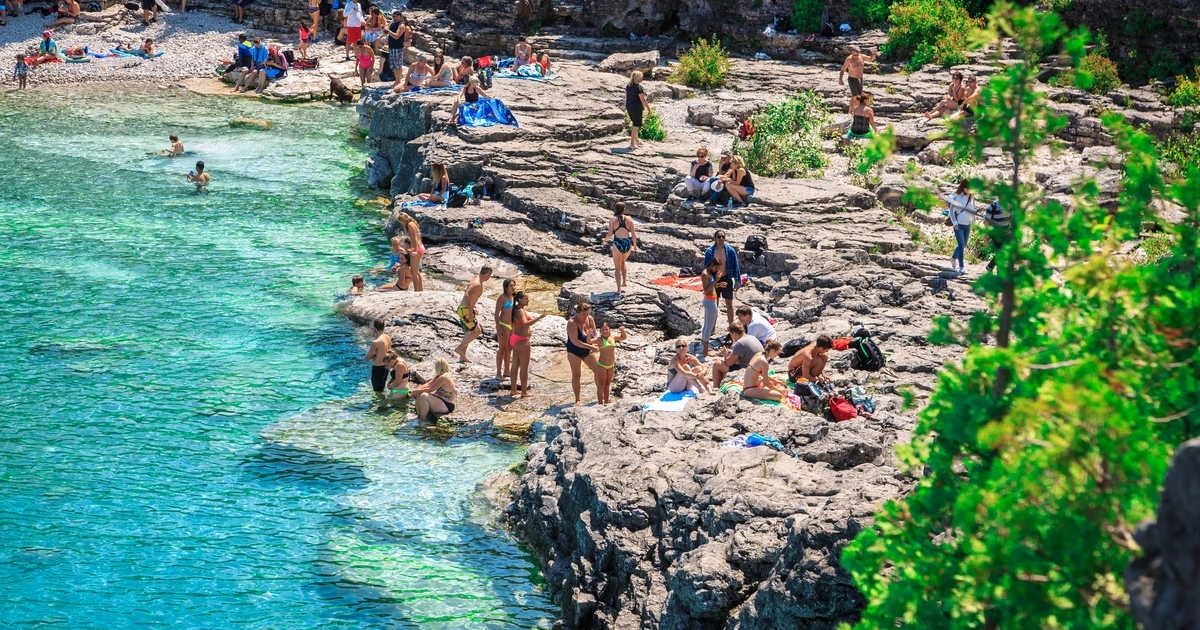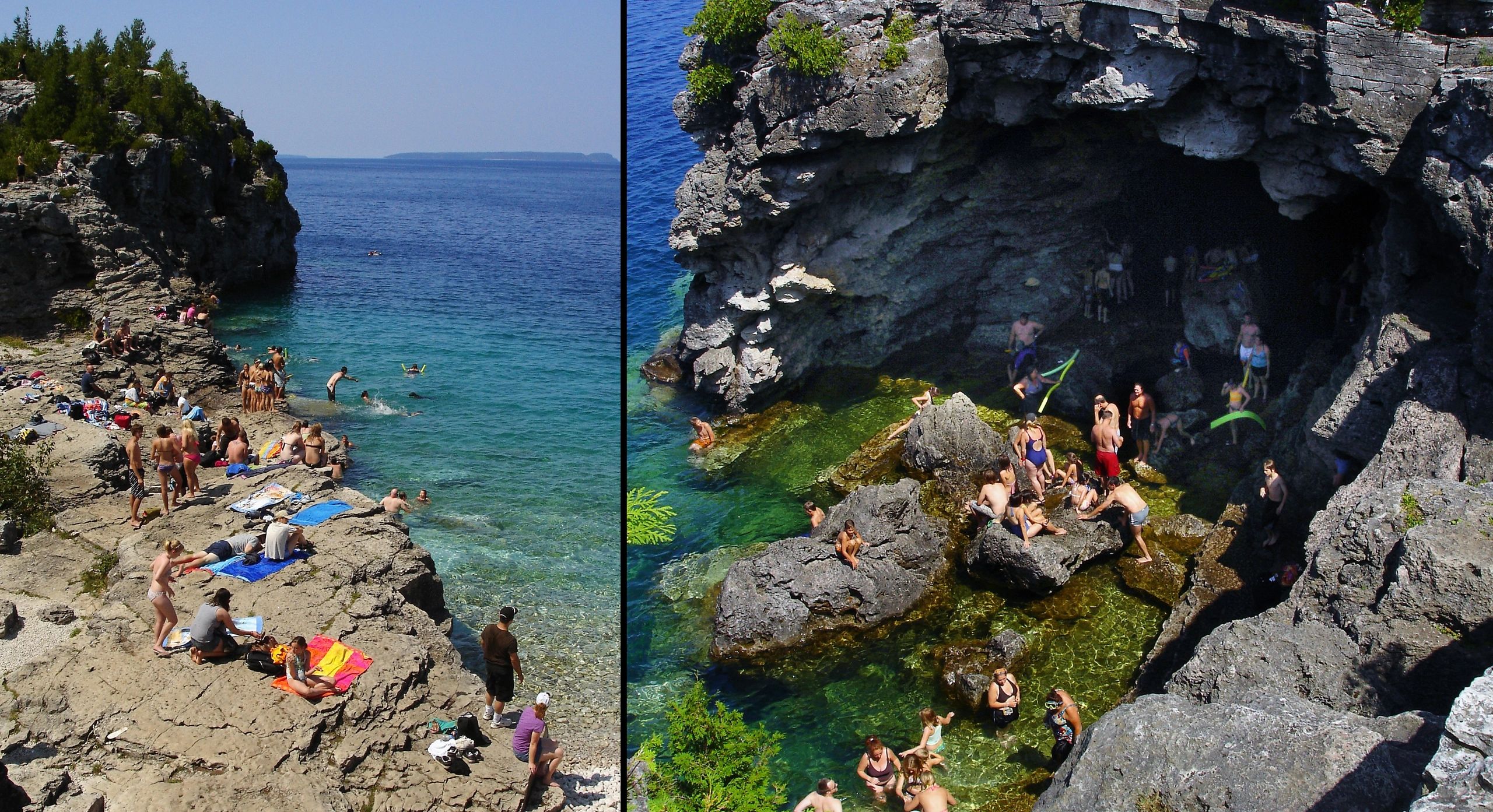 6.00 – 6.30: We will have a stop on the way for dinner/coffee/washroom (near Wiarton, ON). 
6:30 PM: Drive back to Toronto - (190 km = about 2.5 hrs).
9.00 PM: drop-off @ Mississauga 
9.30 PM: drop-off @ York Mills Station
10.00 PM: drop-off @ Scarborough Town Centre
The drop off times are all approximate, and subject to change based on the Traffic.
****************************************************************

PRICE: 
Adult/Child: $119 + 13% HST
**All prices are per person, in Canadian dollars. 
**Children 8+ are welcome on this tour, same price as adults.
What's Included
• Round trip transportation on a Highway coach 
• A delicious lunch buffet at Golden Buffet Restaurant in Owen Sound
• A guided visit to the Indian Head Cove and the Grotto at the Bruce Peninsula National Park
• All admissions 
• Accompanying Tour Director 
• Complimentary bottled water on the bus. 
• All gratuities
****************************************************************
NOTE

1-Please do not forget to bring your bathing clothes and towel in case you want to swim. Also, please be informed all risks and responsibilities involved in swimming/hiking and personal activities in this trip is waved by Toronto Fun Tours.
2- This tour is considered as easy-medium activity. The hikes last approximately 1 hour. Travelers should have a moderate physical fitness level
3- Washrooms are available at the Head of Trails and also at the shoreline. There is no designated change room.  
4- Appropriate footwear "walking shoes" and clothing (based on the weather) are highly recommended.
5- We assign the seats based on first paid first served. In case you and your companion pay separately, to be seated together, please send an email to:  sean@funtours.ca  after placing your order.  
****************************************************************

PARKING  / PICK- UP Location 

1st pick-up location: Scarborough Town Centre (Address: 300 Borough Dr, Scarborough, ON M1P 4P5) . The bus stops directly outside the Cineplex movie theatres at the Scarborough Town Centre. This pickup location is suitable for day trips. IF YOU NEED TO PARK YOUR CAR: Park anywhere near the movie theatres. Free parking all day. Cars cannot be left overnight after 2 AM.


2nd pick-up location: York Mills Station. The bus will stop on Yonge St., directly outside the Starbucks at 4025 Yonge St. This is the York Mills Centre office building on the North-East corner of Yonge St. & York Mills Rd. The York Mills subway station is in the basement of this building. If it is raining or snowing, you are welcome to wait either in Starbucks or in the lobby of the office tower until you see the bus stop in front of Starbucks. For day trips, cars can be parked in the parking lot directly across the street on the North-West corner of Yonge & York Mills Rd. This is a pay and display parking lot. Parking fee is approx. $10 for the day.


3rd pick-up location: Mississauga - The address of the plaza is: 30 Courtneypark Dr E, Mississauga, ON L5T 2Y3. The bus will stop outside the plaza, right in front of the McDonalds -on Hurontario. You can wait in the McDonalds until the bus arrives. The bus will be visible through the restaurant windows. Cars can be parked for the day in the plaza parking lot. Parking is free.
****************************************************************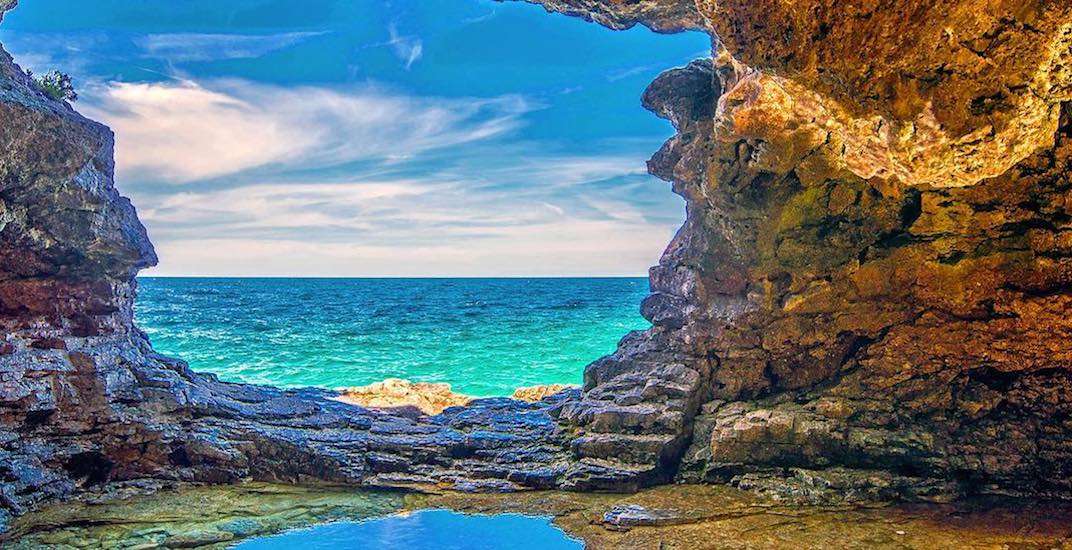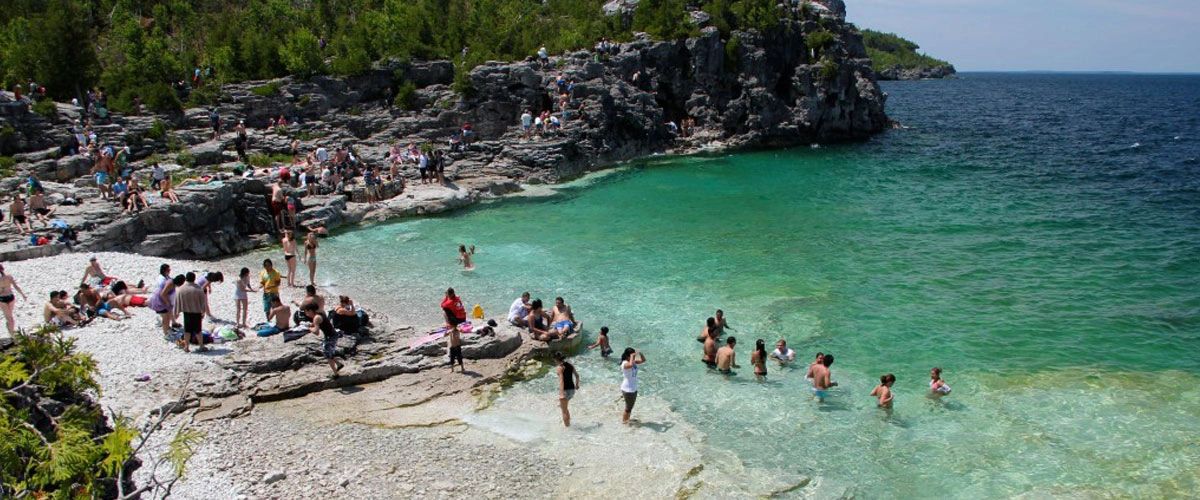 ************* IMPORTANT NOTIFICATIONS *************
Our trips are for all ages
Our tours are perfectly designed for all ages. However, they are often fast-paced, and sometimes tiring, packed with adventure, new experiences and feel-good moments. Therefore, we ask that anyone wanting to travel with us carefully consider whether any PHYSICAL LIMITATIONS prevent you from fully enjoying our trips.
Traveling with children: Due to the fast-paced nature of our group tours, all children require adult supervision. Some of our more active excursions may not be suitable for children under the age of 8.
Embrace the nature of Group Travel
To get the most out of your tour, pack a positive attitude and an open mind. These are most certainly valuable when travelling in a group. Despite the very best intentions and planning, things can and do go wrong and occasionally we encounter problems beyond our control, such as delayed public transport and adverse weather conditions. In such situations we ask for your patience and we will endeavor to keep as close to our scheduled itinerary as possible.
***************************************
If you have any questions, please email to: info@funtours.ca - or call: 416-874-1713