Cranberry Festival and Muskoka Fall Foliage Cruise (SAT, 13 OCT 2018)
Cranberry Festival and Muskoka Fall Foliage Cruise (SAT, 13 OCT 2018)
Join us to visit the famous Bala Cranberry Festival and enjoy cruising the Muskoka River aboard the Lady Muskoka :)
2 Pick-up Locations: Mississauga, and York Mills Station

Tour's duration: about 13 hours

The multi-coloured forested hills, breathtaking lake panoramas, and autumn bounty are a few of the reasons Muskoka is one of the best places in Ontario to experience Fall. One of the most charming villages for October explorations is Bala with its annual festival (Always the weekend after Thanksgiving!), celebrating its cranberry harvest. Cranberries are grown and harvested like no other crop in the world. They're also native only to North America. That makes them a fascinating part of our heritage! Drop by and learn about this unique crop!
ITINERARY

7.00 AM: Our 1st Pick-up location is: 30 Courtney Park Drive East, Mississauga. (Please arrive 15 Min earlier)
7.30 AM: Our 2nd pick-up location is: York Mills Station
8.30 – 9.00 AM: We have a short coffee/washroom stop on the way

10.00-1.00 PM: BALA CRANBERRY FESTIVAL. We will allocate 3 hrs to enjoy everything at Johnston's Marsh.
Johnston's Cranberry Marsh in Bala is the main cranberry grower in Ontario, selling over 500,000 kilograms of berries annually. Shuttle buses take visitors from downtown Bala to Johnston's Cranberry Marsh throughout the day during the festival. Johnston's is about 4 kilometres north of Bala. The marsh area is flat and low-lying, divided into growing sections by dikes. Visitors can saunter along these sandy dikes to observe the harvest. The growing areas are flooded to allow ripe berries to float, and then tiny, floating marsh "tractors" comb cranberries form the water and load them onto small bargest to await pickup. Johnson's store offers dozens of sweet and savoury cranberry products, including vinegar, fudge, and warm cranberry-apple cider. This is also home to the Muskoka Lakes Winery, which offers cranberry wine products.
Enjoy all weekend: Wagon Tours/ Helicopter Rides/ Cranberry Plunge/ Wine Tasting/Cranberry Cafe (featuring candied cranberries & other cranberry goodies!)/Farmers' Market (local honey, pumpkins & maple syrup)/Harvesting (happening all weekend!)/Shopping (in our amazing, locally inspired Wine & Gift Store!)/Fresh Ontario Cranberries/all in beautiful Bala, Muskoka! Additional costs will apply for some activities in Johnston's Cranberry Marsh.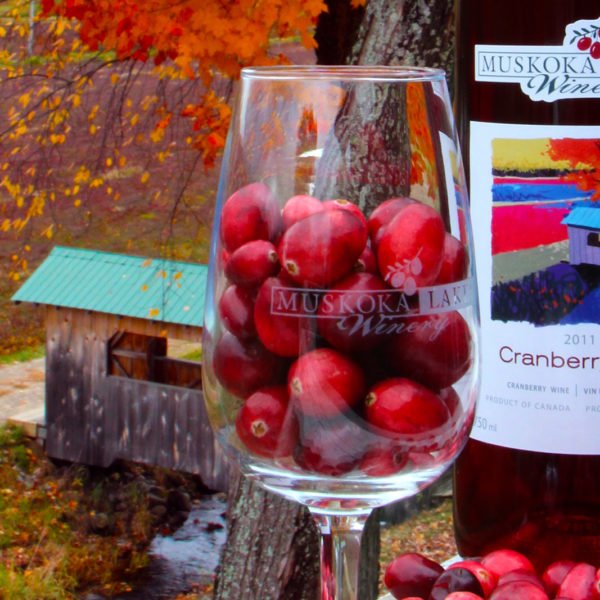 1.30 - 3 PM: Enjoy a delicious Lunch @ Quality inn Bracebridge Restaurant

• 3.30 – 4.30 PM: Enjoy a 1-hour Muskoka Fall Cruise aboard Lady Muskoka (The Ultimate Muskoka Sightseeing Experience). The three-level, 104-foot Lady Muskoka has been meandering down the Muskoka River, granting up to 300 passengers at a time an intimate look at the wildlife, the nearby cottages, and fall foliage...
4.30 PM: Drive back to Toronto

5.30-6.00 PM: We will have a short coffee/washrooms stop on the way.
We expect to arrive at York Mills Station around 7.30 and Mississauga around 8.00 PM (with regular traffic)

==========================================
PRICE:
Adult: $139.00 + Tax
Same price for children
What's Included

• Round trip transportation on a Highway coach
• Accompanying Tour Director
• A delicious Lunch at Quality Inn Bracebridge
• A 1-hour Muskoka Fall Cruise aboard Lady Muskoka
• Wagon Tour in Johnston's Cranberry Marsh

• Complimentary bottled water during the trip

• All gratuities
LUNCH MENU: Fresh Baked Bread+Green Salad with Dressing+Carrot Salad with dried local cranberries+Grilled Vegetables+Potato of the Day
Choice of Entree: Pan Seared Rainbow Trout with Citrus/Tomato Salsa /OR/ House Smoked chicken with house made sauce /OR/ House Made Pasta Arrabbiata (Vegan)
Coffee/tea

IMPORTANT: After registration and payment, please send an email to "NOUSHIN" info@FunTours.ca and let her know about your meal choice (Fish or Chicken or Pasta)
*******************************************************************************
OPTIONAL ACTIVITIES in Johnston's Cranberry Marsh: http://cranberry.ca/johnstons-cranberry-marsh/harvest/

(payment on site)
What can we do, how much does it cost, how long does it take?
• Everyone is welcome to shop in our store (which opens into the packinghouse, so you can watch your fresh cranberries being sorted and packaged while you wait!)
• Bog to Bottle Discovery (guided farm tour and tutored wine tasting – approximately 1 hour): $15/pp + tax
• Wine Tasting (approximately 20 minutes): $7/pp + tax

• Cranberry Plunge: $10/pp + tax, $8 kids 12 & under
• Hiking Trails: $5/pp + tax, $3 kids 12 & under
• All farm access pass:
• adults (wagon tour, wine tasting, cranberry plunge, trail pass) $25/pp + tax
• designated drivers (wagon tour, cranberry plunge, trail pass) $20/pp + tax
• kids (wagon tour, cranberry plunge, trail pass) $15/pp
• Helicopter Rides (not included in all access pass): $60/pp for 8-10 minutesoperated by Helicopter Canada, pay them at attraction
*******************************************************************************
• This tour is considered as easy-medium activity. The hike last approximately 1 hour.
• Our tours are in ENGLISH language only.

· Appropriate clothing and footwear is highly recommended (based on the weather)
· We assign the seats based on first paid first served. In case you and your companion pay separately, to be seated together, please send an email to "NOUSHIN" 4noushin@gmail.com after placing your order

=========================================

HOW TO PAY:
The payment options are: "Credit Card", "PayPal" or "Email money transfer".

Even for Email money transfer, you still need to register yourself through that link first (so we have your name in our list).
==========================================
PARKING / PICK- UP Location

1st pick-up location: Mississauga - The address of the plaza is 30 Courtney Park Drive East, Mississauga. The bus will stop outside the plaza, right in front of the McDonalds -on Hurontario. You can wait in the McDonalds until the bus arrives. The bus will be visible through the restaurant windows. Cars can be parked for the day in the plaza parking lot. Parking is free.
2nd pick-up location: York Mills Subway Station. The bus will stop on Yonge St., directly outside the Starbucks at 4025 Yonge St. This is the York Mills Centre office building on the North-East corner of Yonge St. & York Mills Rd. The York Mills subway station is in the basement of this building. If it is raining or snowing, you are welcome to wait either in Starbucks or in the lobby of the office tower until you see the bus stop in front of Starbucks. For day trips, cars can be parked in the parking lot directly across the street on the North-West corner of Yonge & York Mills Rd. This is a pay and display parking lot.

=========================================
If you have any questions, please email to: info@funtours.ca Emergency contact: 416-897-3020