30.000 Island Cruise and Elvis Festival (SUN, 28 JUL 2019)
30.000 Island Cruise and Elvis Festival (SUN, 28 JUL 2019)
Join us to enjoy a 2.5 hour Cruise of Muskoka-Georgian Bay's 30,000 Islands and 
the famous Elvis Festival in Collingwood
(SUN, 28 July 2019)



OVERVIEW: For one weekend a year, the town of Collingwood turns into an Elvis mecca. Join us for the famous Elvis Festival, and whether you're a die-hard Elvis fan or just love Rock n' Roll, this festival is lots of fun for everyone. After the Collingwood, we'll head to Midland to enjoy a 2.5 hour Cruise of Muskoka-Georgian Bay's 30,000 Islands, and afterwards we will enjoy a delicious dinner at Uncle Bob's Country Buffet.   
Tour's duration: approx. 13 hours
3 Pick-up Locations: (Scarborough, York Mills Station, Mississauga)
**********************   ITINERARY ********************** 
7.00 AM: Our 1st Pick-up location is Scarborough Town Centre (Please arrive 15 Min before the departure)
7.30 AM: Our 2nd Pick-up location is York Mills Station 
8.00 AM: Our 3rd pick-up location is: Mississauga. See below details for parking*
8.00 – 8.30: We will have a short coffee stop at McDonald's @ Mississauga Pick-up
10.30 AM – 1.00 PM: Attending the 25th Annual Elvis Festival
Join Elvis lovers from all over as it may be the largest festival of its kind!! So, don't be cruel, put on your blue suede shoes and join TRIPON on a hip shaking walk down memory lane. That's the beauty of the Collingwood Elvis Festival! Anyone who attends can let loose with a "whole lotta shaking going on", release your inner Elvis and feel a little bit like The King of Rock & Roll.   
You can bring a lawn chair and enjoy the street party, the tribute artists performing throughout the day and the many vendors at the Elvis Festival.  Lunch is on your own.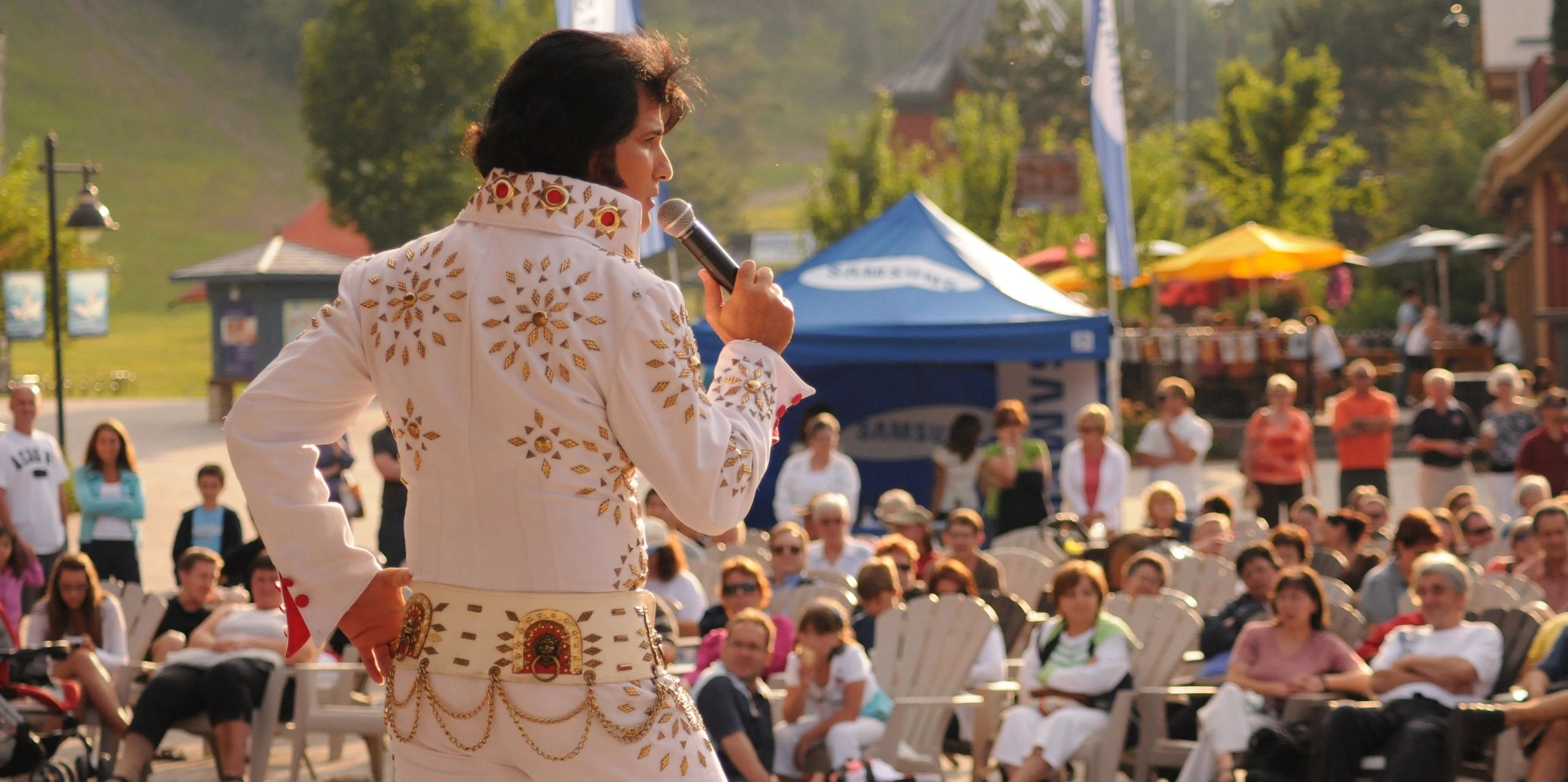 An annual event since 1995, the Collingwood Elvis Festival is the largest of its kind, and sanctioned by Elvis Presley Enterprises. It's a chance to learn more about the man, his music, his attitude and iconic image. Find out what made Elvis a pop culture giant, and how he continues to influence music and culture even today!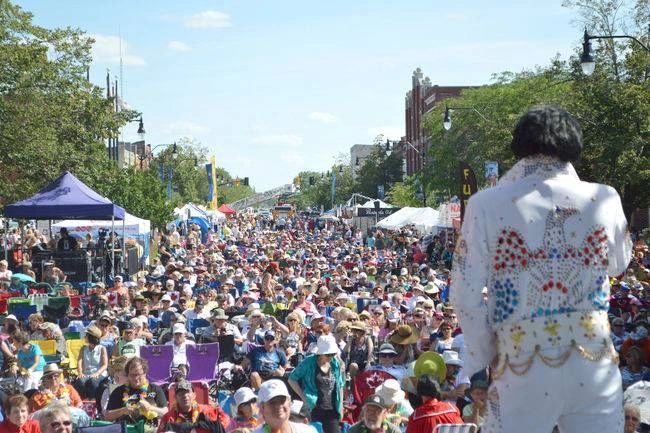 2:00 – 4:30 p.m. Enjoy a 2.5-hour Miss Midland 30,000 Islands Boat Cruise
Take a sightseeing cruise aboard the 300-passenger Miss Midland & experience the sparkling water, the windswept pines & rocky grandeur of Muskoka-Georgian Bay's 30,000 Islands – the finest cruising area in the northern hemisphere.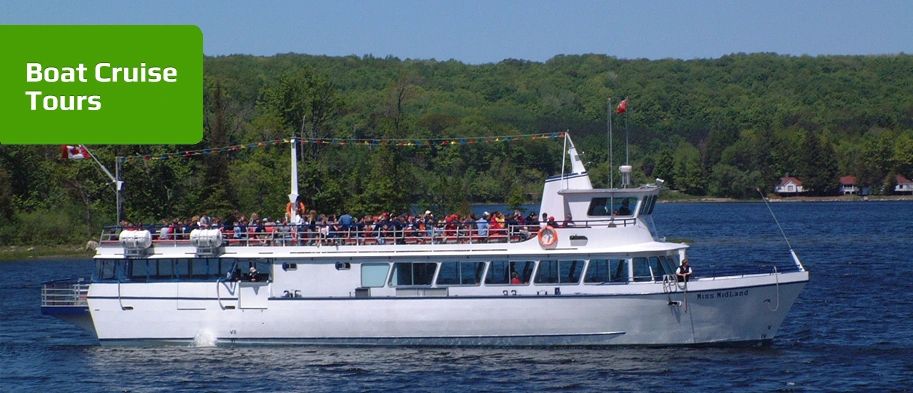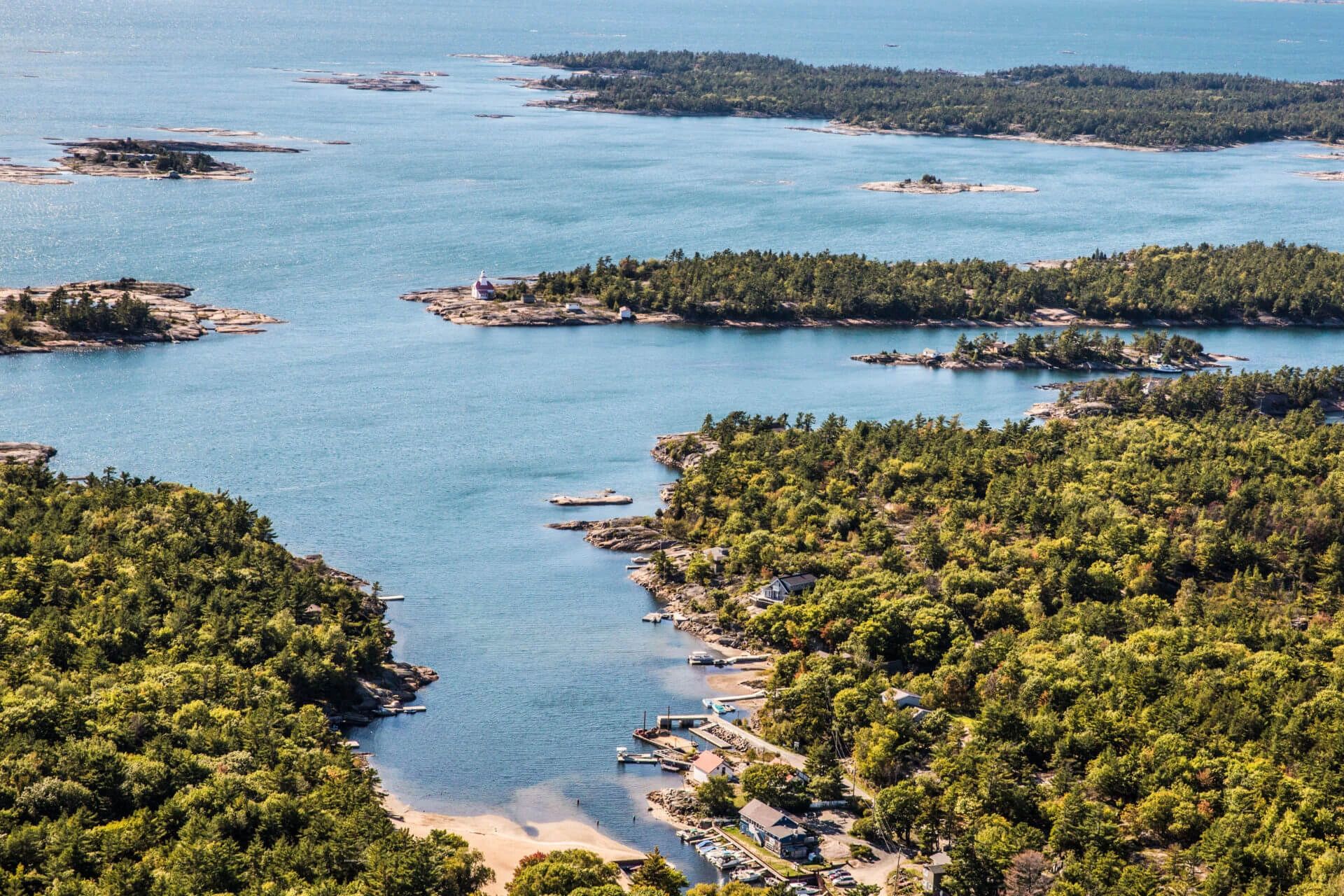 5.00 – 6.00 PM: Enjoy a delicious Dinner Buffet at Uncle Bob's Country Buffet
Pull up a chair and join us for an endless buffet of your home-style favourites. At Uncle Bob's, there's always something hot, fresh and delicious waiting for you. Enjoy the classics every day. And, with an array of delicious dishes on our buffet, there's always something new to discover at Uncle Bob's.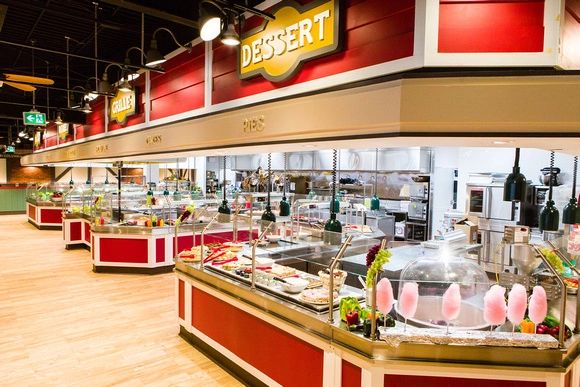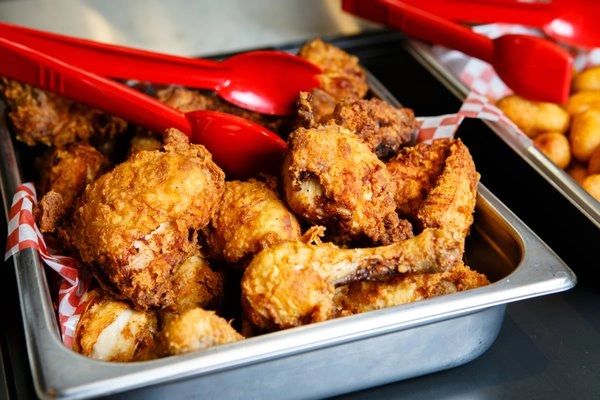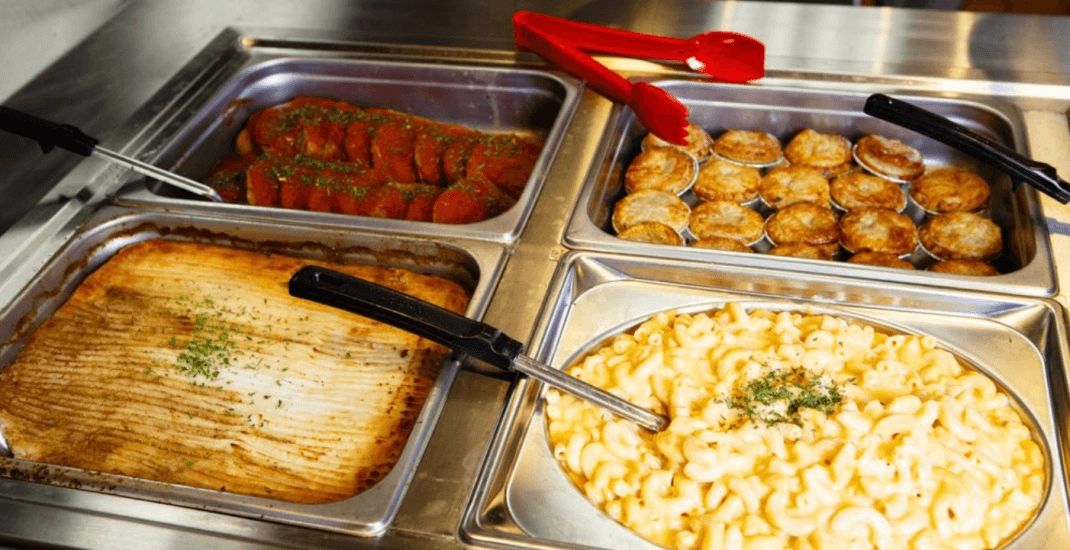 6.00 PM: Drive back to Toronto

7.00 PM: Drop off @ Mississauga
7.30 PM: Drop off @ York Mills Station 
8.00 PM: Drop off @ Scarborough Town Centre 
*****************************************
PRICES:  
Per person: $129 + 13% HST  
**All prices are per person, in Canadian dollars. 
**Children 8+ are welcome on this tour, same price as adults.
************************************
Tour includes:   
•         Round trip transportation on an A/C Bus with washroom
•         Attending the 25th Annual Elvis Festival in Collingwood
•         A 2.5-hour Miss Midland 30,000 Islands Boat Cruise
•         A delicious dinner buffet at Uncle Bob's Country Buffet
•         Escorted tour by the tour director
•         Complimentary bottled water on the bus
•         All gratuities 
*****************************************
 NOTE:
• Our tours are in ENGLISH language only.
• Appropriate clothing and footwear are highly recommended (based on the weather)
• We assign the seats based on first paid first served. In case you and your companion pay separately, to be seated together, please send an email to: sean@funtours.ca after placing your order
********************************************************************
PARKING  / PICK- UP Location 
1st pick-up location: Scarborough Town Centre (Address: 300 Borough Dr, Scarborough, ON M1P 4P5) . The bus stops directly outside the Cineplex movie theatres at the Scarborough Town Centre. This pickup location is suitable for day trips. IF YOU NEED TO PARK YOUR CAR: Park anywhere near the movie theatres. Free parking all day. Cars cannot be left overnight after 2 AM.
2nd pick-up location:  York Mills Station. The bus will stop on Yonge St., directly outside the Starbucks at 4025 Yonge St. This is the York Mills Centre office building on the North-East corner of Yonge St. & York Mills Rd. The York Mills subway station is in the basement of this building. If it is raining or snowing, you are welcome to wait either in Starbucks or in the lobby of the office tower until you see the bus stop in front of Starbucks. For day trips, cars can be parked in the parking lot directly across the street on the North-West corner of Yonge & York Mills Rd. This is a pay and display parking lot.  
3rd pick-up location: Mississauga - The address of the plaza is 30 Courtney Park Drive East, Mississauga. The bus will stop outside the plaza, right in front of the McDonalds- on Hurontario. You can wait in the McDonalds until the bus arrives. The bus will be visible through the restaurant windows. Cars can be parked for the day in the plaza parking lot. Parking is free.
******************************************************************************
CRUISE ROUTE MAP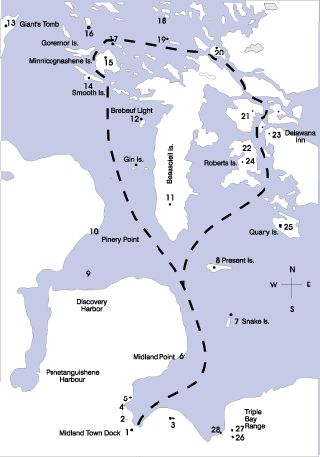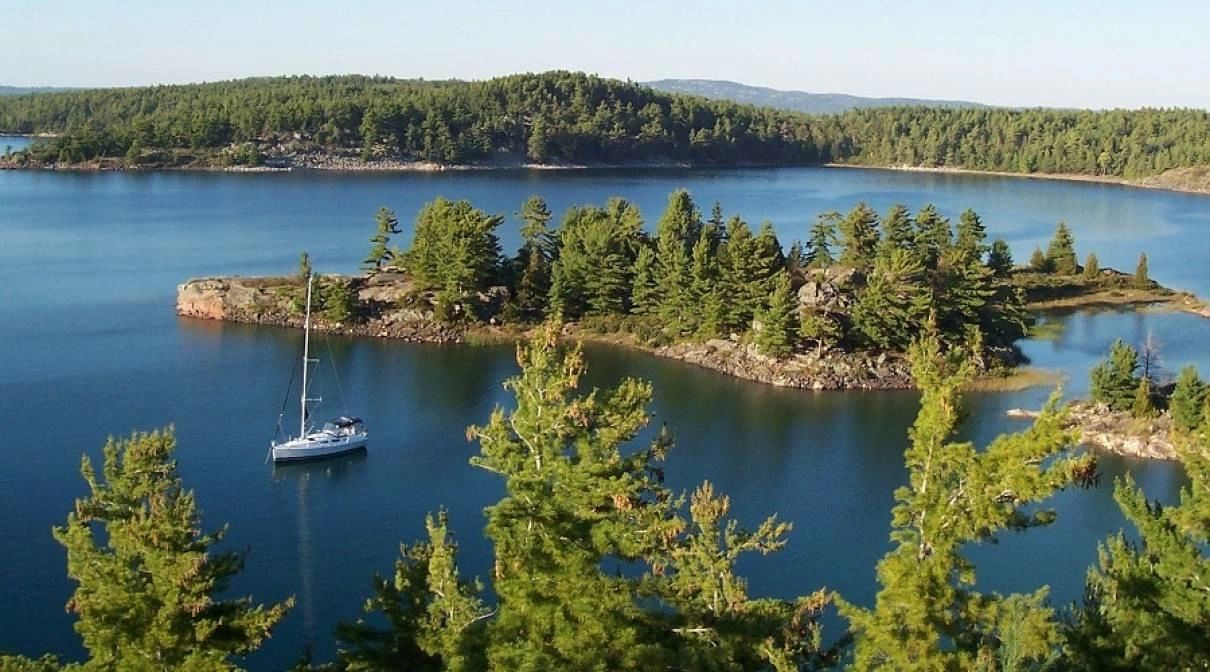 JOIN THE KING OF ROCK & ROLL WITH A WHOLE LOTTA SHAKING GOING ON!!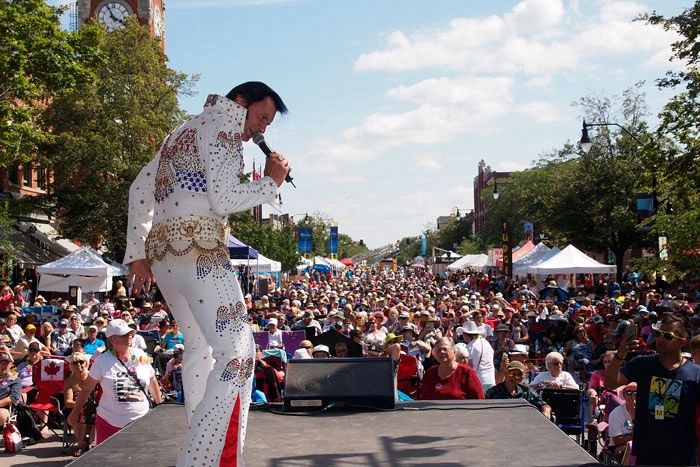 ***************************************
If you have any questions, please email to: info@funtours.ca  - or call: 416-874-1713