Christmas Fest, Lights, and Market in Southern Ontario (December 2019)
Christmas Fest, Lights, and Market in Southern Ontario (December 2019)
Christmas Fest, Lights, and Market in southern Ontario
(December 2019)
Join us on a beautiful day trip to experience the sparkling Christmas Festivals/lights/markets in southern Ontario :)

TOUR'S DURATION: about 12 hours 
3 Pick-up locations: Scarborough, York Mills, and Mississauga
Departure is always guaranteed. We NEVER cancel our tours!

****************  ITINERARY ****************
11.30 AM: Our 1st Pick-up location: Scarborough Town Centre. Please arrive 15 Min before the departure time.
12.00 noon: Our 2nd pick-up location is: York Mills station. 
12.30 PM: Our 3rd pick-up location is: 30 Courtney Park Drive East, Mississauga. See below details for pick-up/parking*. 
2.00 – 4.00 PM:  Visit the Christkindl Market, A Festival of German Christmas in Kitchener, ON
TIME FOR LUNCH & SHOPPING
Every Christmas, since medieval times, towns and cities across Germany come alive with the sights, sounds and smells of Christmas. Kitchener City Hall is home to Canada's original Christkindl Market - since 1997. We have once again been awarded "Top 100 Festivals & Events in Ontario." This year you'll notice more decorated outdoor huts and eating stands along King Street where you can enjoy Gluhwein, sweet and savoury foods to eat now, take home or wrap up for gift giving. Shop outside and inside from 100 vendors while you listen to choirs, bands and dance groups. Experience the train room, blacksmith demonstrations, live nativity and visit with our folkloric characters.
 Christkindl Market - A Festival of German Christmas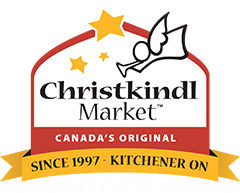 Once darkness falls, we make our way to Simcoe for the Panorama of Lights. From the comfort of our motor coach we'll see thousands of lights, themed displays and decorated neighborhoods that transform Simcoe and the downtown parks into a winter wonderland... over 65 displays and 130,000 lights!
5.00 - 6.30 PM: Simcoe Christmas Panorama River Of Lights Festival 

The bus will stop in the park and you are welcome to stroll through the park to get a closer look at the displays, and take some pictures. This is the greatest light show in Grand River country. So many (60+) fabulous displays festooned with lights, with hot apple cider, and cinnamon doughnuts, horse drawn wagon ride…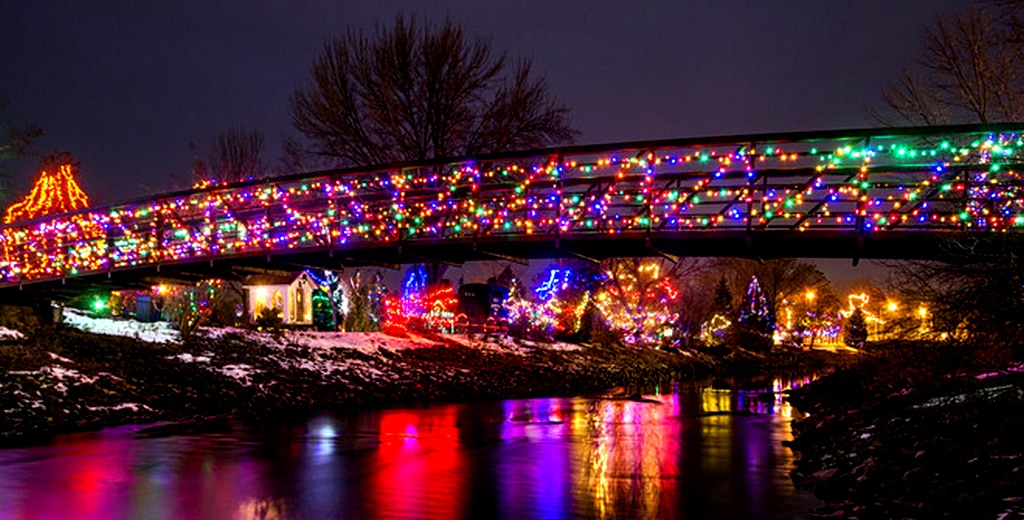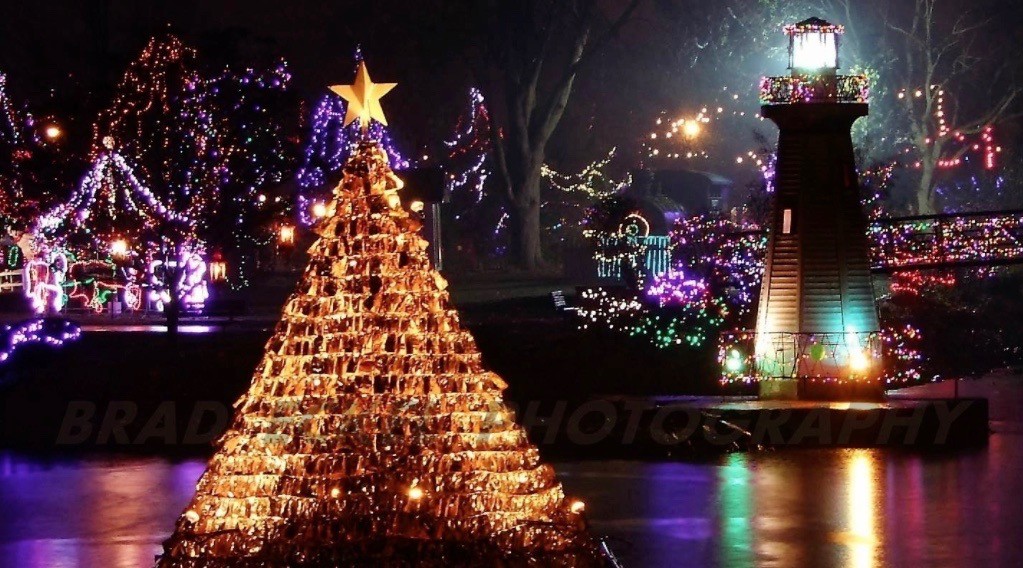 7.30 – 8.30: Enjoy an All-you-can-eat Chinese-Canadian buffet @ Mandarin, Kitchener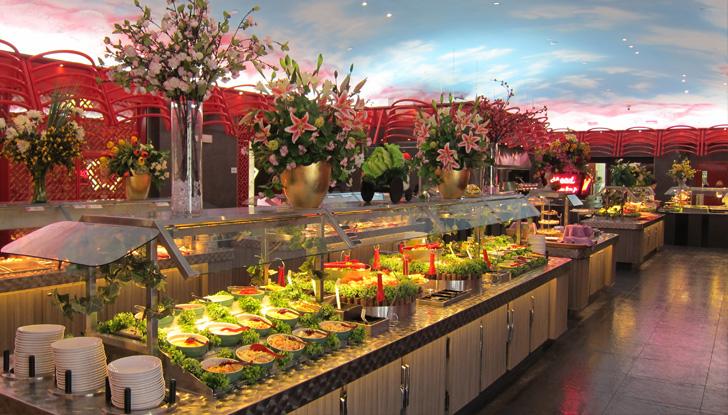 9.00 – 9.30: Enjoy visiting the Bingemans Gift of Lights: Gift of Lights is a family-friendly a two-kilometre drive-thru holiday light display with two tunnels and more animated and static light displays than ever before! Enjoy this holiday spectacle from inside the comfort of your own vehicle and tune into Gift of Lights Radio at 100.1FM. Happy Holidays!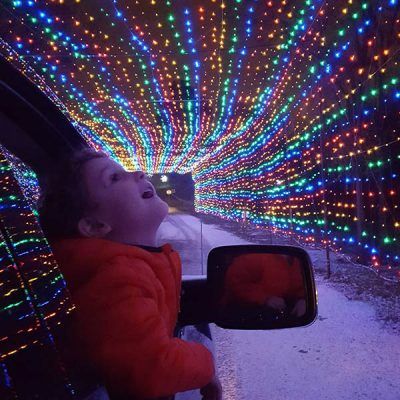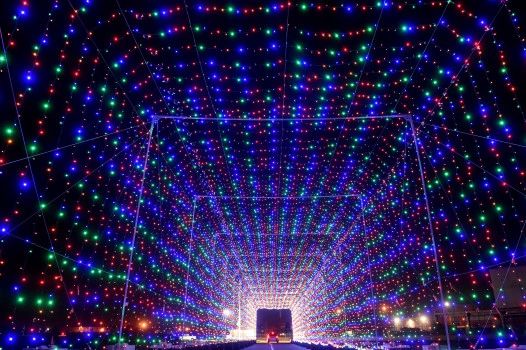 9.30 PM: We return home after this visit. Hope you have enjoyed this special Christmas in the Country :)
10.30 PM: drop-off @ Mississauga 
11.00 PM: drop-off @ York Mills Station
11.30 PM: drop-off @ Scarborough Town Centre
****************************************************************
PRICE:
Adult:  $119.00 + Tax  
**All prices are per person, in Canadian dollars. 
**Children 8 and older are welcome on this tour, same price as adults.
****************************************************************
What's included 
·  Round trip transportation on a deluxe highway motor coach with washroom
·  Visit the "Christkindl Market",  A Festival of German Christmas in Kitchener
·  Visit the "Simcoe Christmas Panorama River Of Lights" Festival. 
·  A Dinner Buffet at Mandarin Kitchener
·  Visit the "Bingemans Gift of Lights" displays and tunnels
·  Escorted tour by the tour director
·  Complimentary bottled water on the bus
·  All gratuities
NOTE: 
·          The tour is considered as easy-medium activity
·          Please dress based on the weather + comfortable walking shoes
·          We assign the seats based on first paid first served. In case you and your companion pay separately, to be seated together, please send an email to:  sean@funtours.ca  after placing your order. 
·          All of our tours are in English Language Only 
************************************************
PARKING  / PICK- UP Locations
1st pick-up location: Scarborough Town Centre (Address: 300 Borough Dr, Scarborough, ON M1P 4P5) . The bus stops directly outside the Cineplex movie theatres at the Scarborough Town Centre. This pickup location is suitable for day trips. IF YOU NEED TO PARK YOUR CAR: Park anywhere near the movie theatres. Free parking all day. Cars cannot be left overnight after 2 AM.
2nd pick-up location:  York Mills Subway Station. The bus will stop on Yonge St., directly outside the Starbucks at 4025 Yonge St. This is the York Mills Centre office building on the North-East corner of Yonge St. & York Mills Rd. The York Mills subway station is in the basement of this building. If it is raining or snowing, you are welcome to wait either in Starbucks or in the lobby of the office tower until you see the bus stop in front of Starbucks. For day trips, cars can be parked in the parking lot directly across the street on the North-West corner of Yonge & York Mills Rd. This is a pay and display parking lot. 
3rd pick-up location: Mississauga - The address of the plaza is 30 Courtney Park Drive East, Mississauga. The bus will stop outside the plaza, right in front of the McDonalds- on Hurontario. You can wait in the McDonalds until the bus arrives. The bus will be visible through the restaurant windows. Cars can be parked for the day in the plaza parking lot. Parking is free.
************************************************
************* IMPORTANT NOTIFICATIONS *************
Our trips are for all ages: Our tours are perfectly designed for all ages. However, they are often fast-paced, and sometimes tiring, packed with adventure, new experiences and feel-good moments. Therefore, we ask that anyone wanting to travel with us carefully consider whether any PHYSICAL LIMITATIONS prevent you from fully enjoying our trips.
Traveling with children: Due to the fast-paced nature of our group tours, all children require adult supervision. Some of our more active excursions may not be suitable for children under the age of 8.

Embrace the nature of Group Travel: To get the most out of your tour, pack a positive attitude and an open mind. These are most certainly valuable when travelling in a group. Despite the very best intentions and planning, things can and do go wrong and occasionally we encounter problems beyond our control, such as delayed public transport and adverse weather conditions. In such situations we ask for your patience and we will endeavor to keep as close to our scheduled itinerary as possible.
***************************************

If you have any questions, please email to: info@funtours.ca - or call: 416-874-1713