Christmas Time in Frankenmuth, Michigan, USA (23-24 NOV 2019)
Christmas Time in Frankenmuth, Michigan, USA (23-24 NOV 2019)
Christmas Time in Frankenmuth, Michigan, USA

(23-24 NOV 2019)
 Willkommen to "Michigan's Little Bavaria"


******************************************

TOUR'S DURATION: 2 days / 1 night 
3 Pick-up locations: Scarborough, York Mills Station, and Mississauga Carpool (*see below details)
Departure is always guaranteed. We NEVER cancel our tours!

****************************************** 
ITINERARY 
DAY 1, SAT 23 NOV 2019: Toronto >> Frankenmuth, Michigan
7.00 AM: Our 1st Pick-up location: Scarborough Town Centre (Please arrive 15 Min before the departure time)

7.30 AM: Our 2nd Pick-up location: York Mills Station. 
8.00 AM: Our 3rd pick-up location is: Mississauga Carpool.
During the 4 hours' drive (420 km), we will have 2 short stops on the way for breakfast and lunch. 
3.30 PM: Check in to your hotel "Bavarian Inn Lodge", freshen up and a short rest. The Bavarian Inn Lodge in offers an authentic German experience and entertainment for the entire family in the heart of Michigan.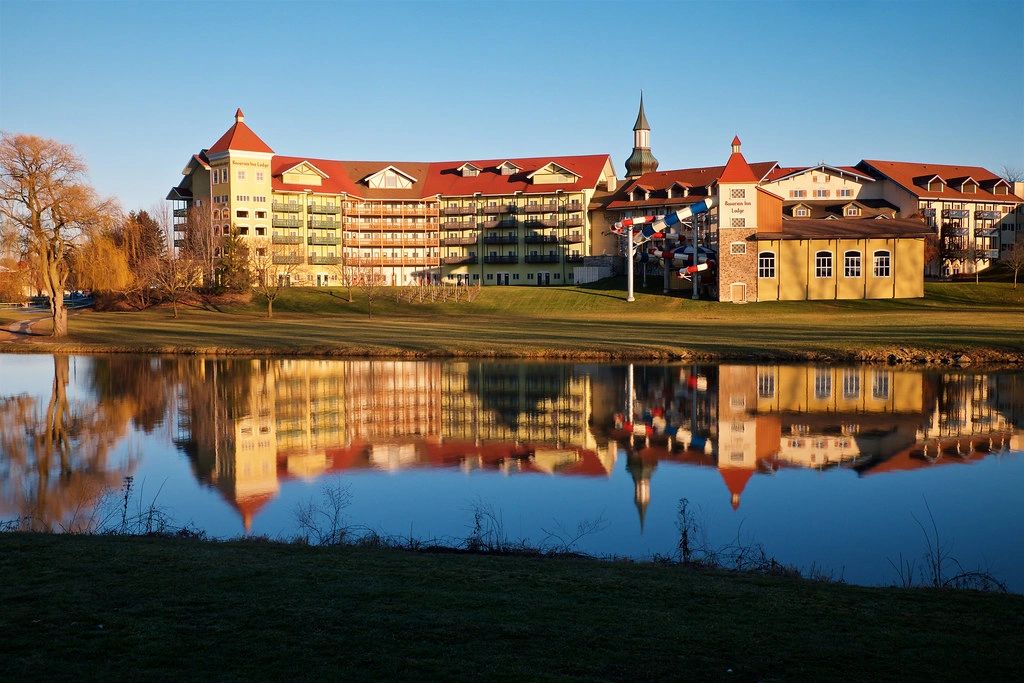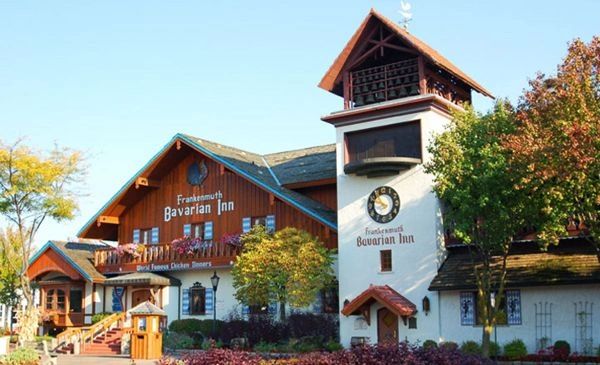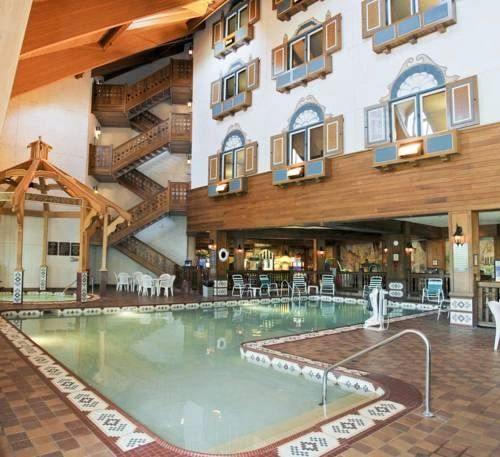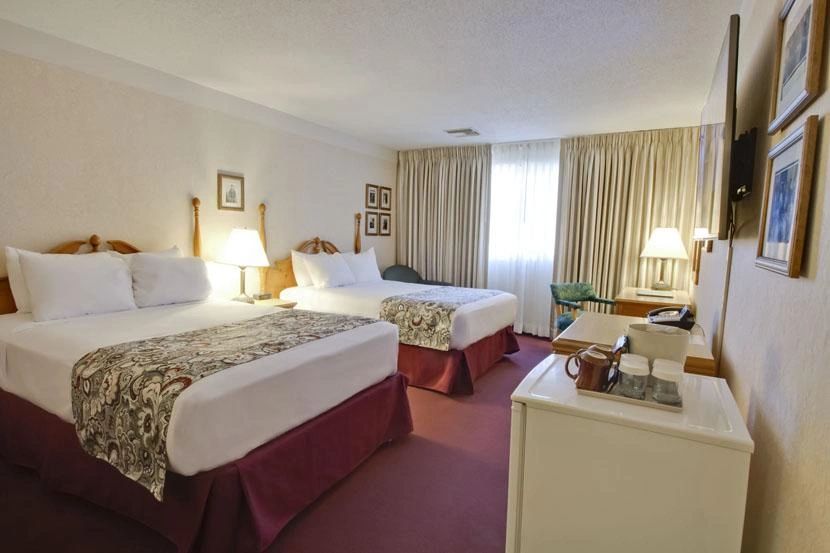 5.30 – 6.30 PM: Enjoy a 1-hour Guided Tour of Frankenmuth
Drive down Christmas Lane and view the 100,000 lights that light up the half-mile stretch.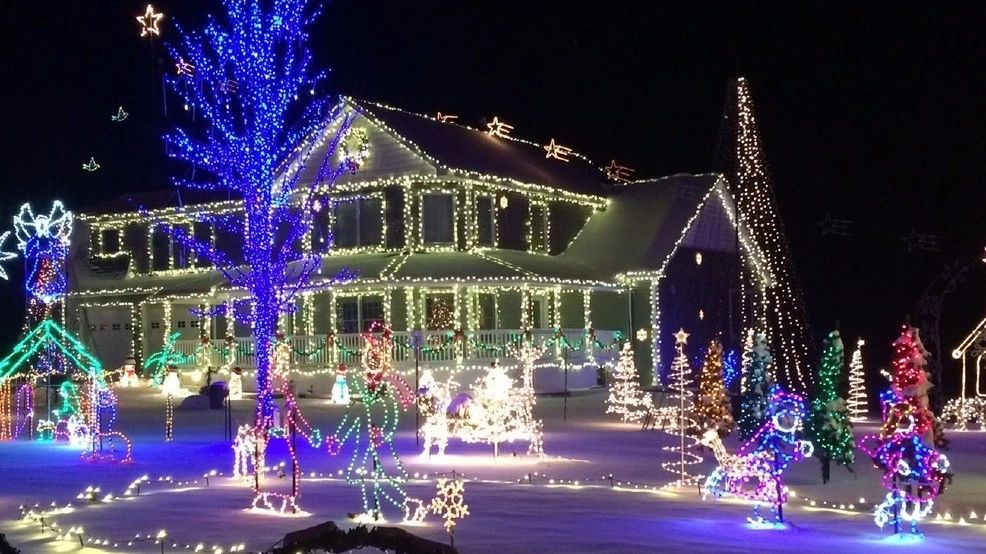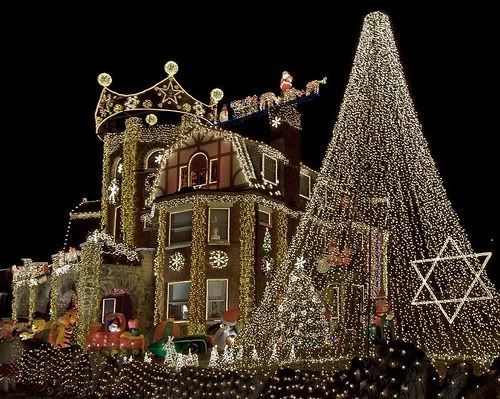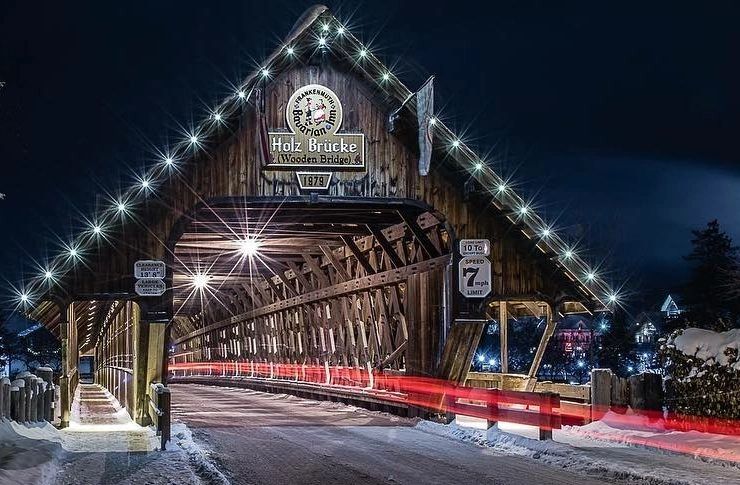 7.30 – 8.45: Enjoy the Ultimate 5 Meat Family Style Bavarian Dinner with Apfel Strudel, followed by Glockenspiel Viewing
MENU of the Ultimate 5 meat Family Style Bavarian Dinner Includes: White & Stollen Bread / Cole Slaw, Pasta Salad plus 2 seasonal salads Noodle Soup / Frankenmuth Chicken / Bratwurst / Jager Schnitzel (breaded pork cutlet) Kasseler Rippchen (smoked pork loin) Sauerbraten (marinated beef) Potato Cheese Puffs / Baked Dressing /Hot Vegetable / Buttered Noodles / Chef's Choice Dessert - Apfel Strudel ala mode Coffee, tea, milk and fountain soft drinks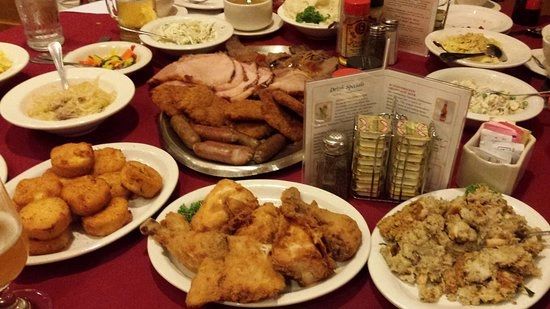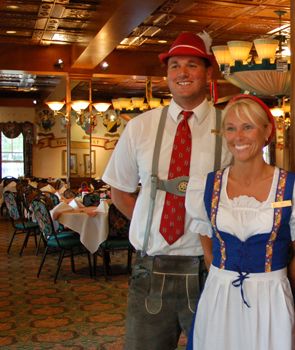 The group will be watching the Glockenspiel @ 9:00pm.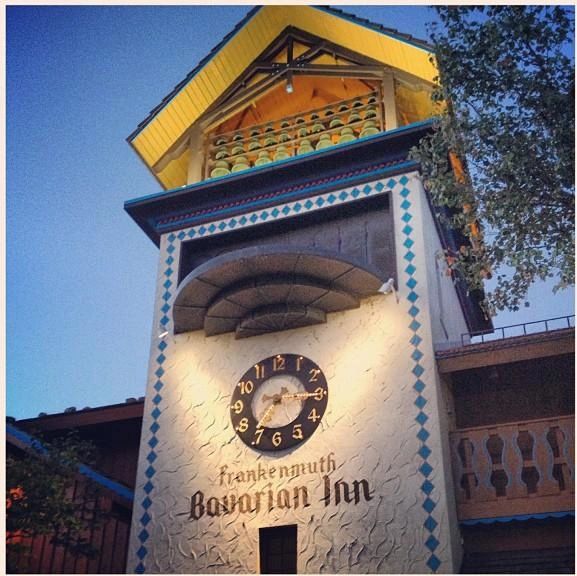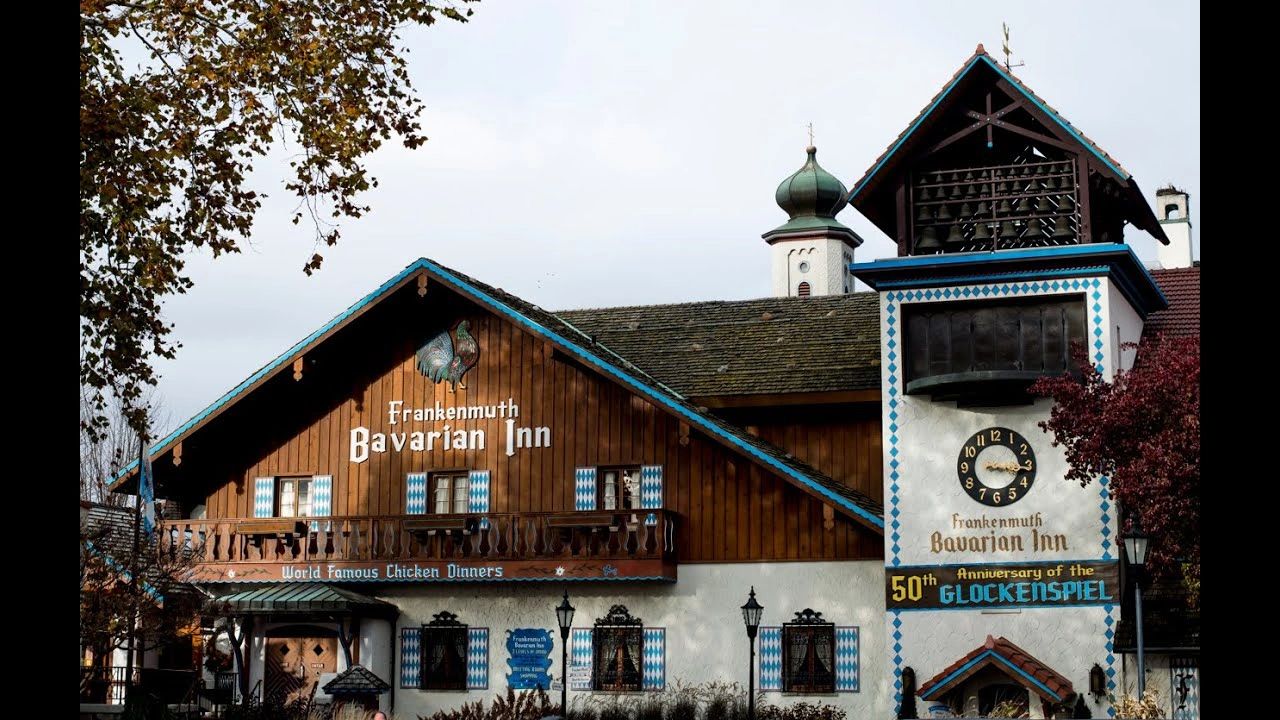 DAY 2, SUN 24 NOV 2019: Toronto >> Frankenmuth >> Toronto 
7.30 – 8.30 AM: Breakfast at the hotel and Check out
9.00 – 10.00 AM: Visit Frankenmuth Clock Company: Shop Authentic German Clocks, Clock Parts, and More 
Cuckoo Clocks in Michigan: Frankenmuth Clock Company has been a staple in Michigan's "Little Bavaria" for over 35 years. Frankenmuth Clock Company specializes in authentic, handcrafted German items, including Black Forest cuckoo clocks, wall and mantel clocks, miniature clocks, novelty cuckoo clocks, music boxes, incense smokers, nutcrackers, holiday ornaments, German pyramids, and unique German souvenirs. We import items straight from Germany, providing the authentic Bavarian experience. Frankenmuth, Michigan has long established itself as a strong German community in the American Midwest. Established over 150 years ago, Frankenmuth provides a little taste of home for those of German ancestry and lovers of the German lifestyle and traditions. As proud members in this community, Frankenmuth Clock Company is dedicated to providing authentic German items, handcrafted with care. Frankenmuth Clock Company is the largest full-service clock store in the Midwest, with hundreds of authentic, imported German clocks on display, and professional expertise in cuckoo clock and general clock parts and repairs on site. All clocks are tested and approved for sale by trained clock technicians.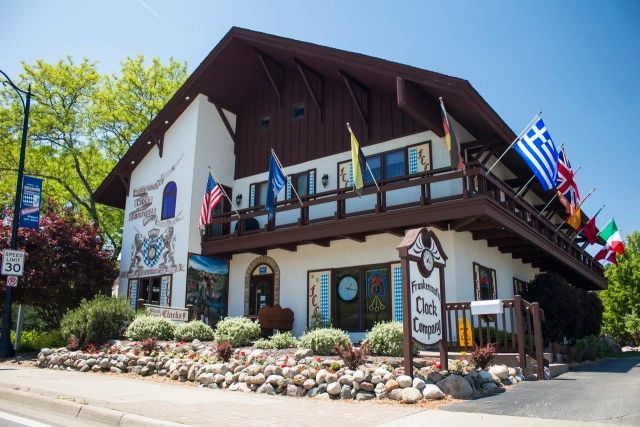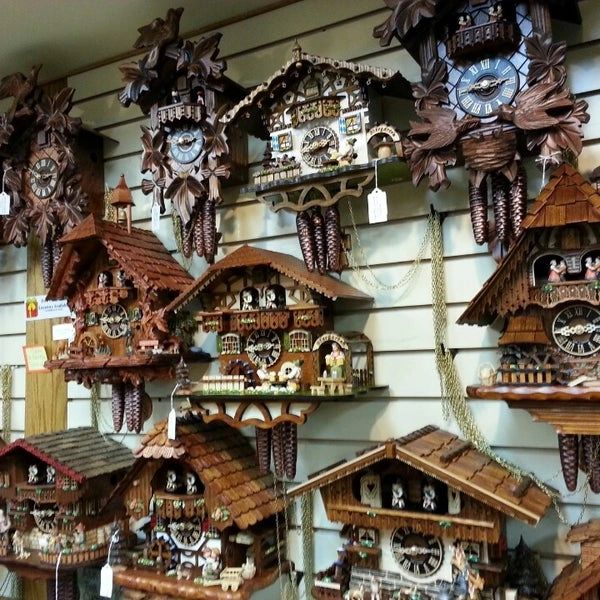 10.00 AM – 12.00 noon: Shopping at Bronner's CHRISTmas Wonderland, World's Largest Christmas Store since 1998. Bronner's is proud to provide glass Christmas ornaments to complement almost any hobby, sport, interest, or occupation with the perfect ornament! We have animal ornaments of all shapes and colors, love ornaments for the romantic, food ornaments for the cook, ethnic ornaments to celebrate heritage, and a vast selection of Santa and snowmen ornaments for the young at heart. Each year visitors purchase more than 2 million Christmas ornaments, proving that the glass ornament tradition begun hundreds of years ago still endures and continues to grow with tree ornament collectors. Holiday ornaments are just samples of the over 6,000 styles of glass ornaments available at Bronner's Christmas Wonderland, the world's largest Christmas store.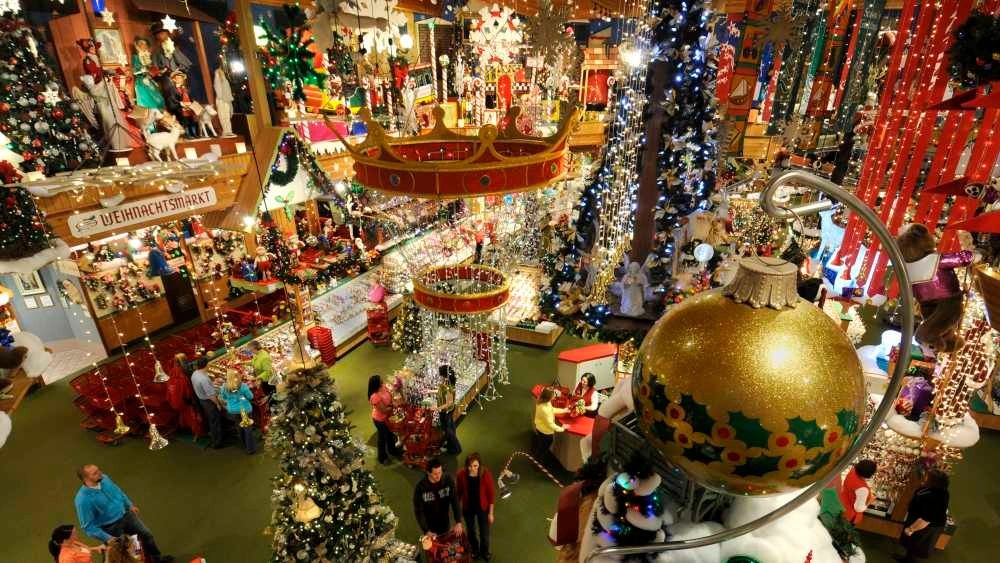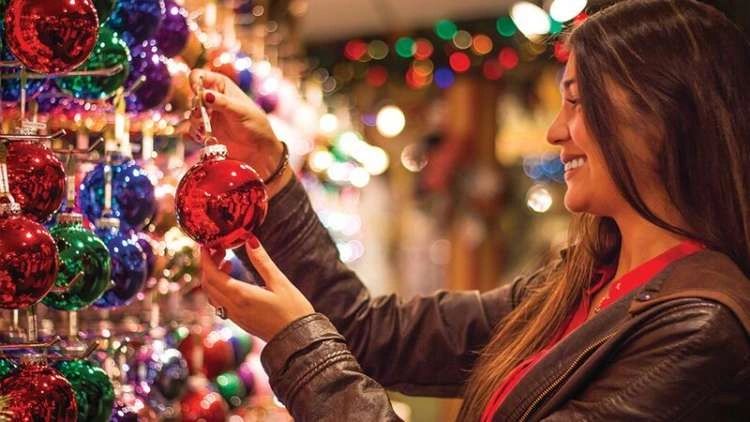 12.00 – 1.30 PM: Enjoy a WORLD FAMOUS CHICKEN DINNER @ Zehnder's of Frankenmuth, "America's Largest Family Restaurant". Zehnder's of Frankenmuth is the heart of Midwestern hospitality. In its nine dining rooms, which can seat more than 1,500 guests, Zehnder's offers a full-service menu that features all-you-can-eat family-style chicken dinners, fresh baked goods and European desserts. Each year, Zehnder's serves nearly a million guests with the superb hospitality that has made it a world-wide attraction. Our lunch will include: Soup, Appetizer, Entrée, and Dessert. Gluten Free Menu & Vegetarian Options are available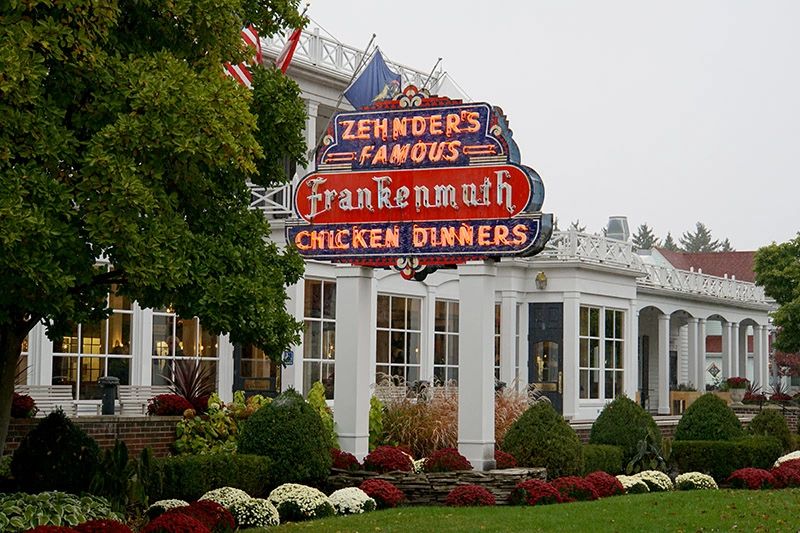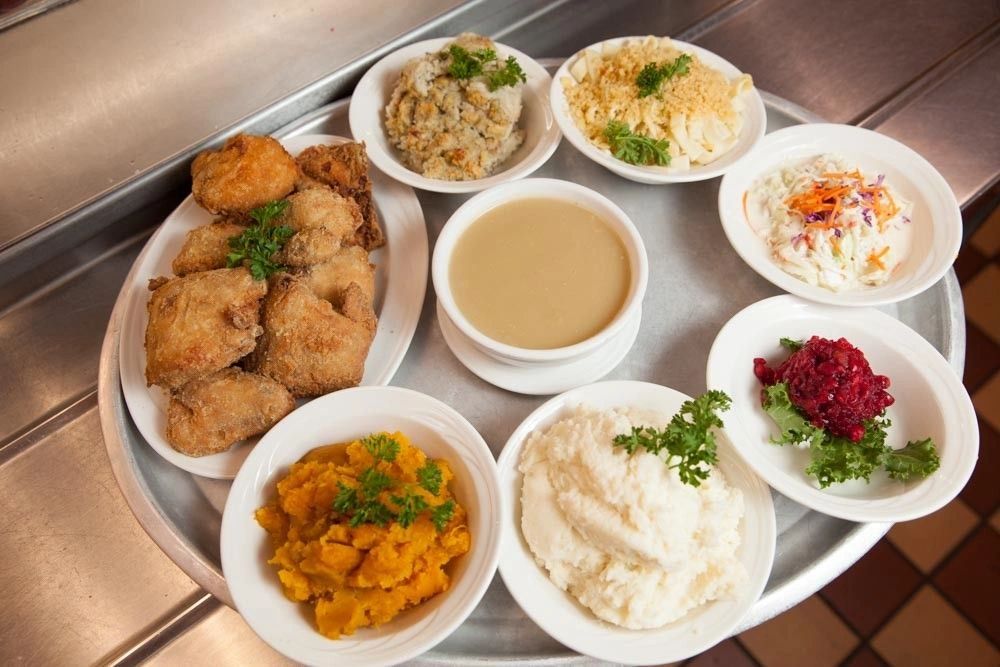 1.30 PM: Drive back to Toronto
Border Crossing
8.30 PM: Arrive in Toronto
8.30 PM: drop-off @ Mississauga

9.00 PM: drop-off @ York Mills Station

9.30 PM: drop-off @ Scarborough Town Centre
The drop off times are all approximate, and subject to change based on the Traffic.
*********************************************************************
PRICES:

· Per person in double occupancy: $379 + 13% HST (ON SALE NOW)
· Per person in single room: $479 + 13% HST
**All prices are per person, in Canadian dollars.
**Children 8+ are welcome on this tour, same price as adults.
NOTE: 
If you are a solo traveler and would like to share room with someone the same gender, please choose the "DOUBLE" Room option. We will find a roommate for you.

The standard rooms in the hotels have maximum 2 double beds. Therefore, if you are 3 or 4 people using a standard room, you need to know that two people will need to sleep in 1 double bed, as the hotel does NOT provide any extra bed/cot. 

If you are 3 or 4 people, and need to stay in "one" standard room, for registration you still need to select "Double" room option, but you will get a discount using the following coupon codes: If you are 3 people, you can use the coupon code "triple" to get a 4% OFF on your order. And if you are 4 people, you can use the coupon code "quad" to get a 6% OFF on your order
*****************************************
WHAT's INCLUDED:
•           Round trip transportation on an A/C Bus with washroom
•           1- night accommodation at the famous "Bavarian Inn Lodge" in Frankenmuth
•           1 hot breakfast at the hotel
•           Visit Frankenmuth Clock Company
•           A 1-hour Guided Tour of Frankenmuth
•           An Ultimate 5 meat Family Style Bavarian Dinner @ the "Bavarian Inn Lodge"
•           Visit Bronner's CHRISTmas Wonderland,
•           All you can eat Chicken @ Zehnder's of Frankenmuth
•           Escorted tour by the tour director
•           All gratuities
•           Complimentary bottled water on the bus
*****************************************
Travel Documents
US Immigration requires that all travellers MUST have a valid passport (or Nexus or EDL cards).  If you do not have a Canadian or USA passport, please make sure that you have the appropriate permissions or documentation to travel to the USA. YOU CANNOT TRAVEL IF YOU DO NOT HAVE ALL REQUIRED TRAVEL DOCUMENTS, SUCH AS PASSPORT AND VISA (if applicable).
Emergency Medical/Travel Insurance
Emergency medical & trip cancellation insurance is highly recommended for all passengers. If you do not have coverage under an existing policy, it can be purchased online from CAA or RBC Insurance or contact SHOKU "our insurance specialist" at 416-823-2770  email address: sh_ardani@yahoo.ca ​
************************************************************************************
PARKING / PICK-UP LOCATIONS
1st pick-up location:  Scarborough Town Centre (Address: 300 Borough Dr, Scarborough, ON M1P 4P5) . The bus stops directly outside the Cineplex movie theatres at the Scarborough Town Centre. You are NOT allowed to park your car in this location for multi-day trips. If you wish to use this pickup location for a multi-day trip, please consider taking a taxi or public transit or have someone drop you off.
2nd pick-up location: York Mills Station. The bus will stop on Yonge St., directly outside the Starbucks at 4025 Yonge St. This is the York Mills Centre office building on the North-East corner of Yonge St. & York Mills Rd. The York Mills subway station is in the basement of this building. If it is raining or snowing, you are welcome to wait either in Starbucks or in the lobby of the office tower until you see the bus stop in front of Starbucks. FOR PARKING: For overnight and multi-day trips, cars cannot be left in the TTC parking lot or the Green P parking lot. Parking is allowed in the covered parking of the York Mills Centre. The parking lot has two entrances, one on York Mills Rd and one on Yonge St. Please note that the parking cost is $25 per day (2017 rates). Street address is the same as our bus pickup location, 4025 Yonge St. 
3rd pick-up location: Mississauga Carpool Lot, Hurontario & Hwy 401.   
Entrance into the carpool lot is on the west side of Hurontario, between the ramps to Hwy 401 East and Hwy 401 West. This parking lot is not easily visible from Hurontario and can be easily missed so please carefully follow the P Carpool signs. Detailed instructions from all four directions are given below. This is a Government of Ontario, Ministry of Transportation parking lot. Cars may be left here for up to 5 days, parking is free. This parking lot does not have a street address. The GPS location is 43.6300490, -79.6861980  Our bus stops in the parking area on your left hand side.
Mississauga Carpool MAP

************* IMPORTANT NOTIFICATIONS *************
Our trips are for all ages
Our tours are perfectly designed for all ages. However, they are often fast-paced, and sometimes tiring, packed with adventure, new experiences and feel-good moments. Therefore, we ask that anyone wanting to travel with us carefully consider whether any PHYSICAL LIMITATIONS prevent you from fully enjoying our trips.
Traveling with children: Due to the fast-paced nature of our group tours, all children require adult supervision. Some of our more active excursions may not be suitable for children under the age of 8.
Embrace the nature of Group Travel
To get the most out of your tour, pack a positive attitude and an open mind. These are most certainly valuable when travelling in a group. Despite the very best intentions and planning, things can and do go wrong and occasionally we encounter problems beyond our control, such as delayed public transport and adverse weather conditions. In such situations we ask for your patience and we will endeavor to keep as close to our scheduled itinerary as possible.
***************************************
If you have any questions, please email to: info@funtours.ca  - or call: 416-874-1713