Blumination and Fireworks in Blue Mountain Village
Blumination and Fireworks in Blue Mountain Village
Blue Mountain Will Transform Into A Dreamy Christmas Village For The Holidays
3 Pick-up locations: (Scarborough, York Mills, and Mississauga)

Tour's duration: approx. 12 hours 
Departure is always guaranteed. We NEVER cancel our tours!

One thing people in Ontario can look forward to is Blue Mountain's Jingles & Joy event. This year, Blue Mountain Village will be turned into a dazzling winter wonderland, filled with thousands of "twinkling lights, festive storefronts and family-friendly entertainment." Guests can immerse themselves in the village's holiday-themed celebrations. Throughout the area, Christmas music fills the air, horse-drawn carriages pass leisurely by and shoppers weave in and out of decorated shops. Every Saturday night, the village is lit up with a display of fireworks, which offers the perfect end to a cozy winter night.
*****************  ITINERARY ***************  
11.30 AM: Our 1st Pick-up location is Scarborough Town Centre (Please arrive 15 Min before the departure)
12.00 noon: Our 2nd Pick-up location is York Mills Station
12.30 PM: Our 3rd pick-up location is: Mississauga. See below details for parking*
1.15 – 2.30 PM: Enjoy a Delicious Pizza @ the famous Boston Pizza in Orangeville. 
You choose between: Chicken Pizza, Vegetarian Pizza, Pepperoni Pizza, and Cheese Pizza. They all come with Garden salad and soft drink.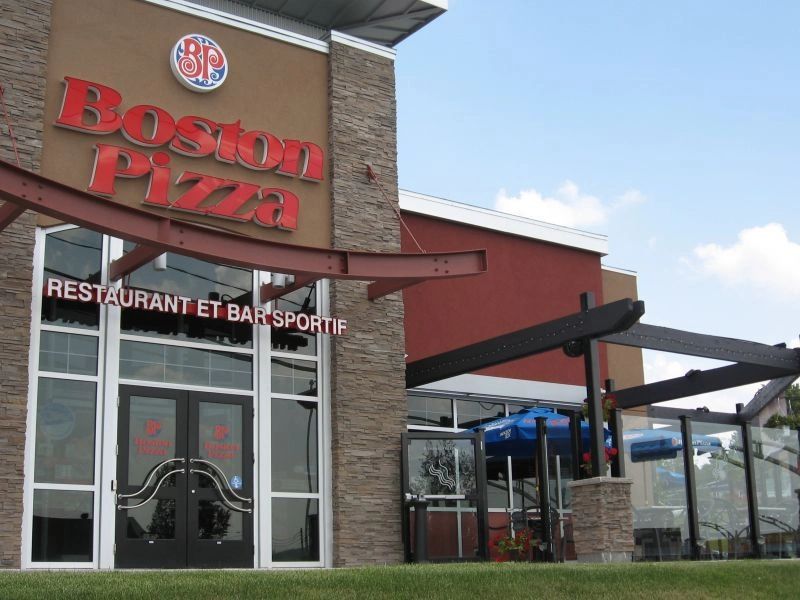 4.00 – 8.00 PM: Enjoy 4 hours free time in Blue Mountain Village

Special Christmas event
'Tis the season for Jingles & Joy in Ontario's largest pedestrian Village! Creating lasting memories at Blue Mountain this holiday season as the Village comes alive with Jingles & Joy. Thousands of twinkling lights, festive decorations, and family-friendly entertainment make the perfect backdrop to shop, dine, and play. Best of all, enjoy Family Fireworks over the Mill Pond


Blumination Dream Trail
Blumination Dream Trail is a magical, illuminated winter stroll through the Village, around the Mill Pond and straight through your imagination. It's a holiday celebration every day of the week, with entrancing nightly light shows and an experience like none other.

Fireworks at 8pm
Every Saturday night, the village is lit up with a display of fireworks, which offers the perfect end to a cozy winter night.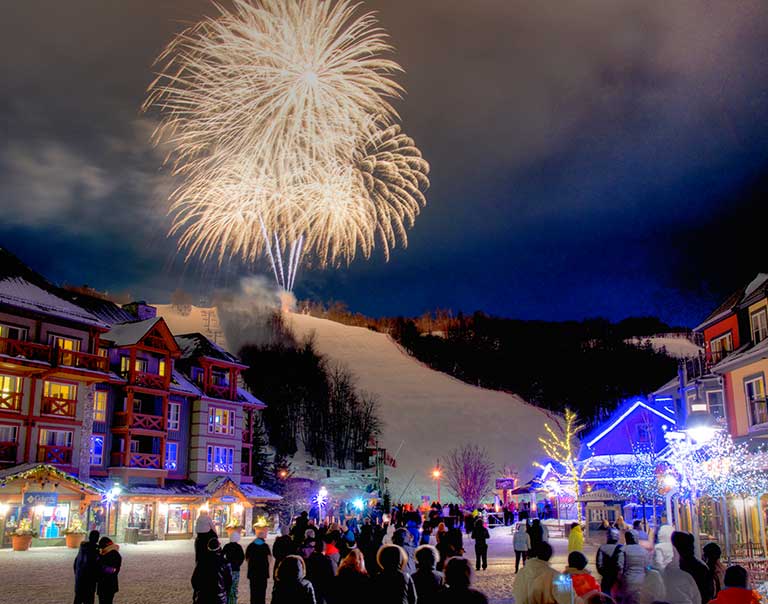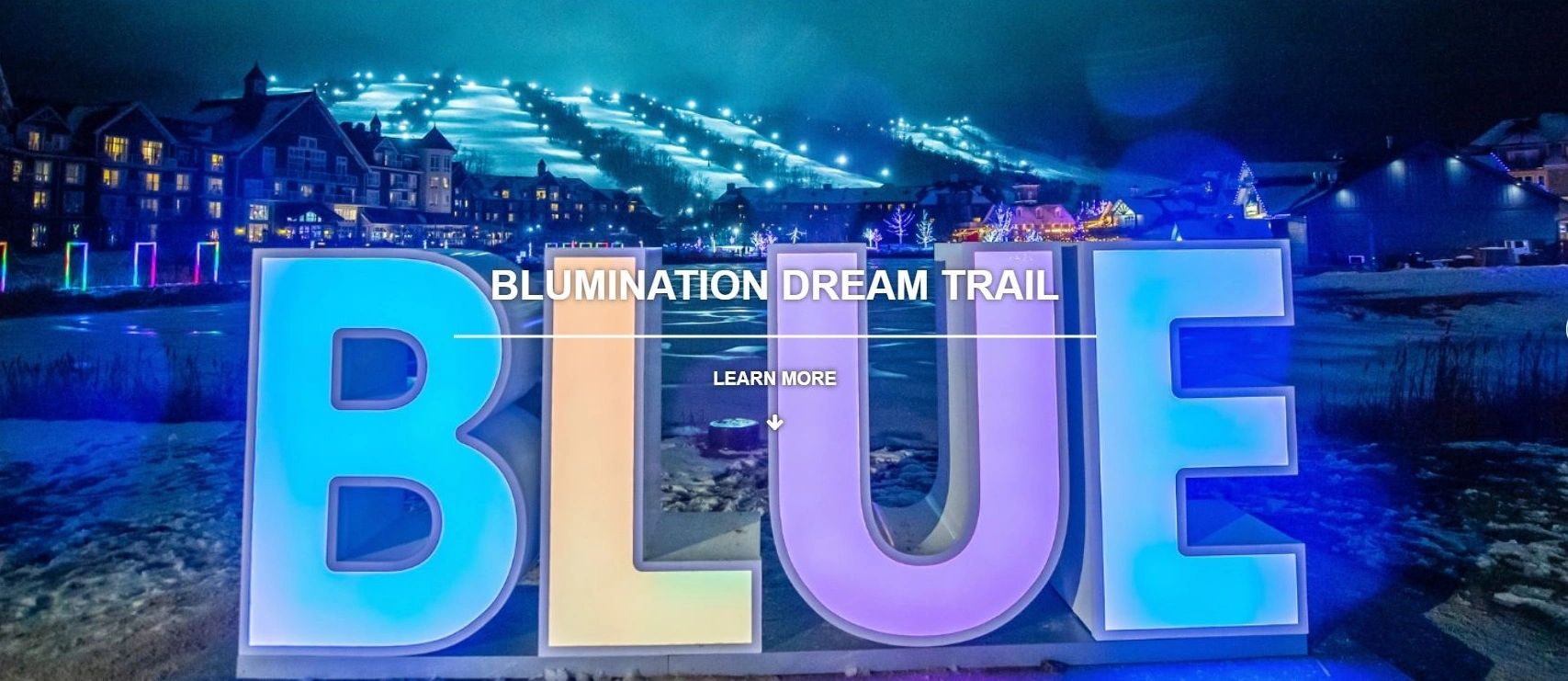 Other activities:
SHOPPING
Enjoy shopping at 40 stores, specialty shops, fashion and home decor boutiques and art galleries.
Leave the hustle and bustle of the city behind for cobblestone streets and turn-of-the-century architecture. You'll discover a unique mix of locally-owned shops and brand name stores, including art & home décor, toys, beauty products, women's fashion, and Canadian-made active wear. All shops are open late seven days a week for leisurely or last minute shopping.
SWEET & SAVOURY
Discover the sweet and savoury side of Blue Mountain at more than a dozen bars and eateries on resort
DINING
Whether you prefer casual or fine dining, Blue Mountain Village is home to more than 20 diverse restaurants & eateries that will please every palate
When the sun goes down, head to the Village's pubs, bars and clubs to grab a nightcap ….
8.00 PM: Fireworks (Starts at 8pm over the Mill Pond)

8.30 PM: Drive back to Toronto
10.30 PM: Mississauga
11.00 PM: York Mills Station
11.30 PM: Scarborough Town Centre
********************************************
PRICE:
Adult:  $99.00 + Tax  (ON SALE NOW)
**All prices are per person, in Canadian dollars. 
**Children 8 and older are welcome on this tour, same price as adults.
What's included 

• Round trip transportation on an A/C Bus with washroom
• Lunch @ Boston Pizza
• Escorted tour by the tour director 

• Complimentary bottled water on the bus
• 4-hours free time to enjoy Special Christmas Events in Blue Mountain Village
• All gratuities
******************************************
Lunch Menu
You choose between: Chicken Pizza, Vegetarian Pizza, Pepperoni Pizza, and Cheese Pizza. They all come with Garden salad and soft drink.
Gluten Free and Vegan Pizzas are also available, but you need to inform us in advance by sending an email to:  sean@funtours.ca  after placing your order.  
******************************************

NOTE:

• Our tours are in ENGLISH language only.

• Appropriate clothing and footwear is highly recommended (based on the weather)
• We assign the seats based on first paid first served. In case you and your companion pay separately, to be seated together, please send an email to:  sean@funtours.ca  after placing your order  
=========================================

PARKING  / PICK- UP Location 
1st pick-up location: Scarborough Town Centre (Address: 300 Borough Dr, Scarborough, ON M1P 4P5) . The bus stops directly outside the Cineplex movie theatres at the Scarborough Town Centre. This pickup location is suitable for day trips. IF YOU NEED TO PARK YOUR CAR: Park anywhere near the movie theatres. Free parking all day. Cars cannot be left overnight after 2 AM.
2nd pick-up location:  York Mills Station. The bus will stop on Yonge St., directly outside the Starbucks at 4025 Yonge St. This is the York Mills Centre office building on the North-East corner of Yonge St. & York Mills Rd. The York Mills subway station is in the basement of this building. If it is raining or snowing, you are welcome to wait either in Starbucks or in the lobby of the office tower until you see the bus stop in front of Starbucks. For day trips, cars can be parked in the parking lot directly across the street on the North-West corner of Yonge & York Mills Rd. This is a pay and display parking lot.  
3rd pick-up location: Mississauga - The address of the plaza is: 30 Courtneypark Dr E, Mississauga, ON L5T 2Y3. The bus will stop outside the plaza, right in front of the McDonalds- on Hurontario. You can wait in the McDonalds until the bus arrives. The bus will be visible through the restaurant windows. Cars can be parked for the day in the plaza parking lot. Parking is free.


************* IMPORTANT NOTIFICATIONS ************* 
Our trips are for all ages
Our tours are perfectly designed for all ages. However, they are often fast-paced, and sometimes tiring, packed with adventure, new experiences and feel-good moments. Therefore, we ask that anyone wanting to travel with us carefully consider whether any PHYSICAL LIMITATIONS prevent you from fully enjoying our trips. 
Traveling with children: Due to the fast-paced nature of our group tours, all children require adult supervision. Some of our more active excursions may not be suitable for children under the age of 8. 
Embrace the nature of Group Travel
To get the most out of your tour, pack a positive attitude and an open mind. These are most certainly valuable when travelling in a group. Despite the very best intentions and planning, things can and do go wrong and occasionally we encounter problems beyond our control, such as delayed public transport and adverse weather conditions. In such situations we ask for your patience and we will endeavor to keep as close to our scheduled itinerary as possible. 
***************************************
If you have any questions, please email to: info@funtours.ca - or call: 416-874-1713