Belfountain, Hockley Valley Resort, and Blue Mountain (SAT, 8 JUN 2019)
Belfountain, Hockley Valley Resort, and Blue Mountain (SAT, 8 JUN 2019)
Belfountain, Hockley Valley Resort, and Blue Mountain
(SAT, 8 June 2019)

3 Pick-up locations: (Scarborough, York Mills, and Mississauga)
Tour's duration: Approx. 12 hours
************  ITINERARY ***************  
8.00 AM: Our 1st Pick-up location is Scarborough Town Centre (Please arrive 15 Min before the departure)
8.30 AM: Our 2nd Pick-up location is York Mills Station 
9.00 AM: Our 3rd pick-up location is: Mississauga. See below details for parking*
9.00 – 9.30: Coffee/Breakfast stop at McDonald's @ Mississauga Pick-up
10.30 – 11.30 AM: Belfountain Conservation Area in Caledon
Belfountain Conservation Area is located on the Niagara Escarpment in the West Credit River Valley. The 32-acre property features a suspension bridge that spans a beautiful waterfall, a fountain and other historic features. Visitors relax from April to October amidst nature's splendour and take part in family gatherings, trout fishing in the Credit River and hiking over escarpment outcrops.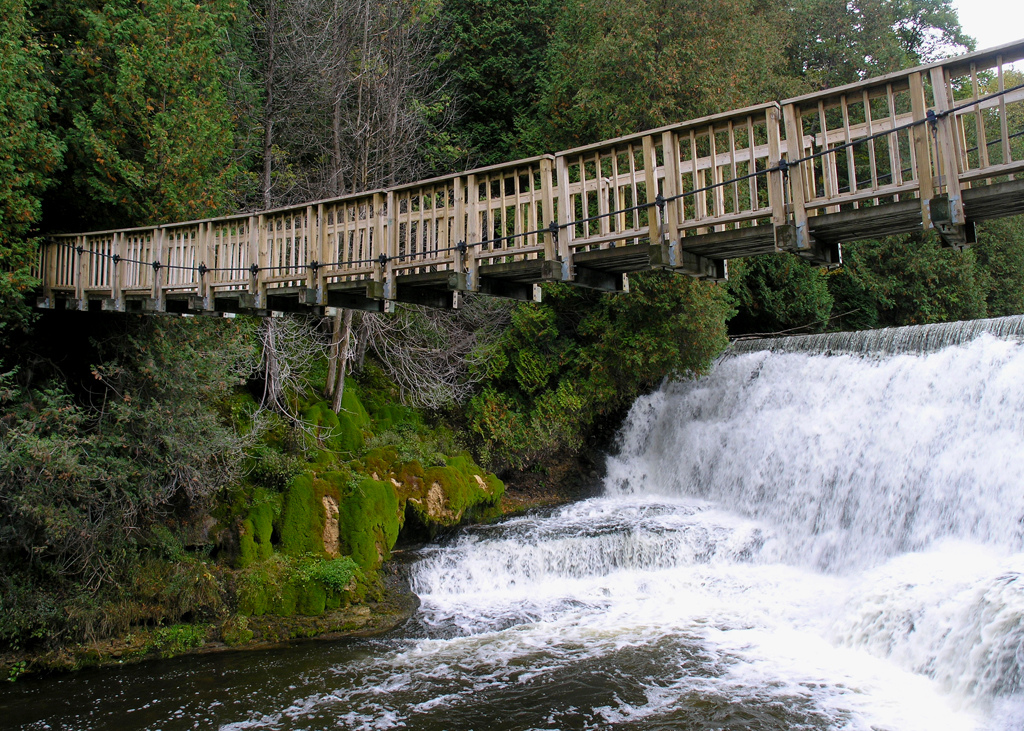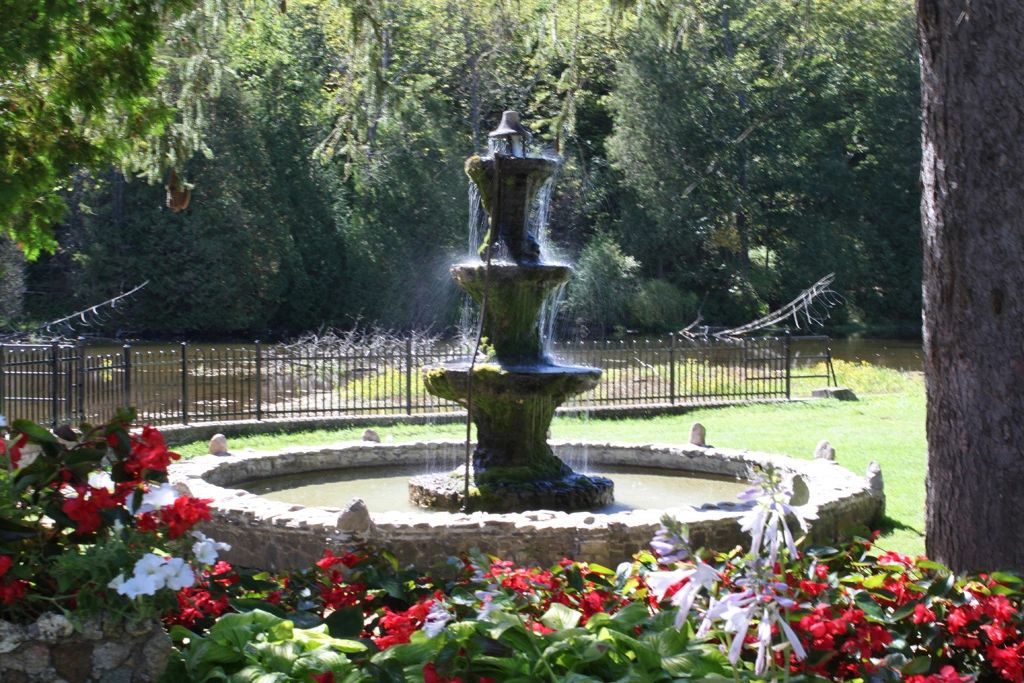 12.30 – 2.00 PM: Enjoy a lunch Buffet at Hockley valley resort in Orangeville.
Hockley Valley Resort is a year-round resort destination located in the Hills of Headwaters, in the heart of some of Ontario's most picturesque countryside.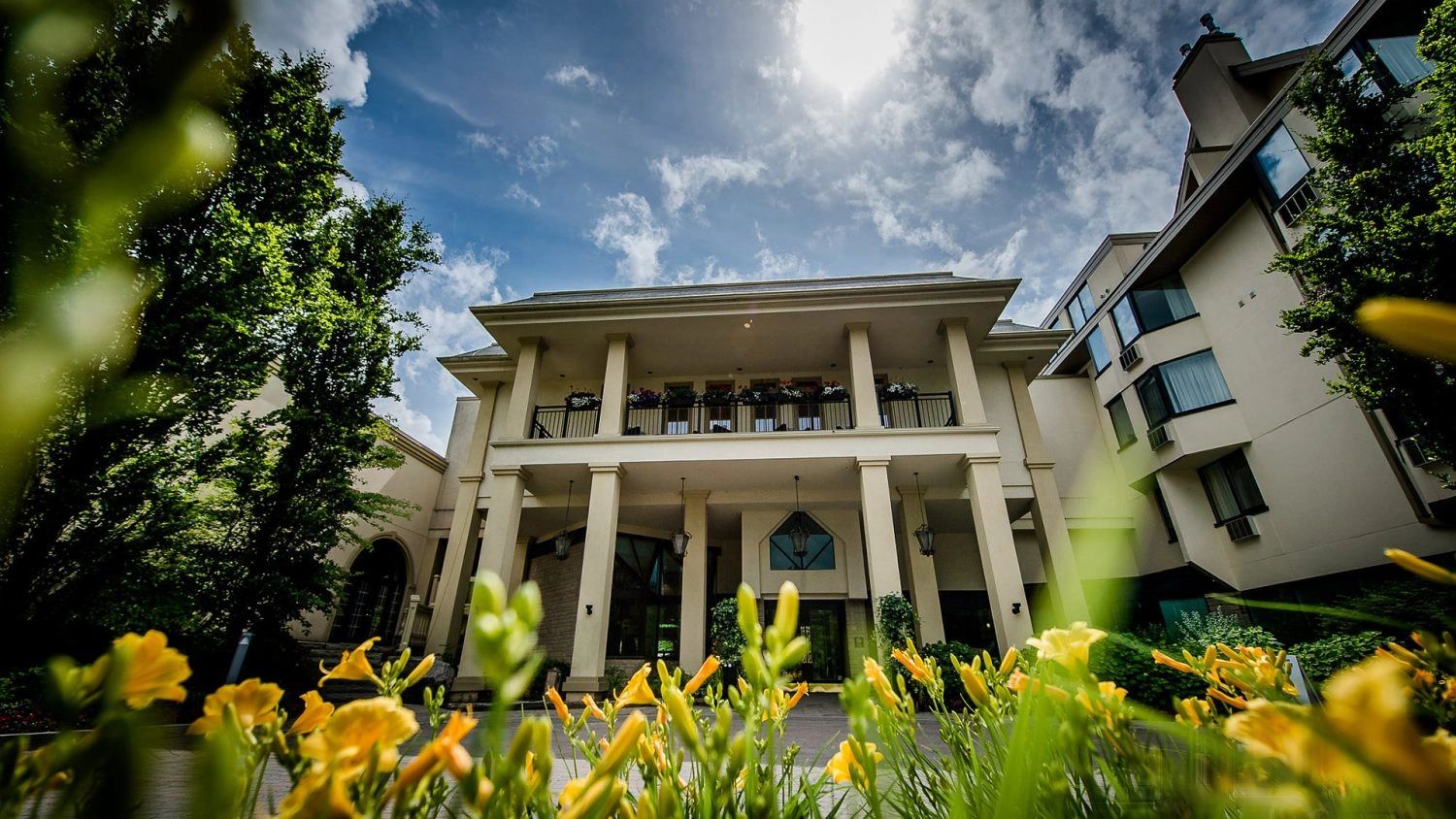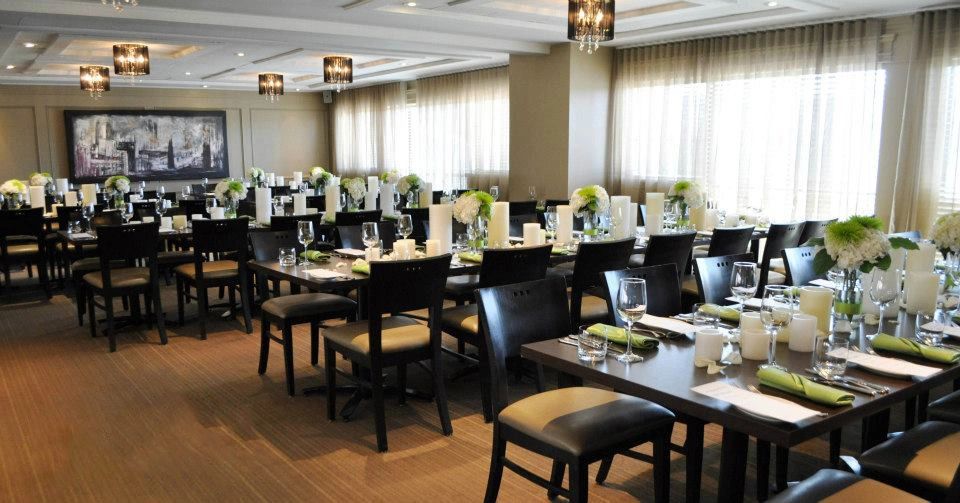 2.30 – 5.00 PM: Blue Mountains
2.5- hours free time to enjoy Optional Activities in BLUE MOUNTAIN.

5.00 PM: Drive back to Toronto
7.00 PM: Drop off @ Mississauga
7.30 PM: Drop off @ York Mills Station 
8.00 PM: Drop off @ Scarborough Town Centre 
*****************************************
PRICES:  
Per person: $139 + 13% HST  
**All prices are per person, in Canadian dollars. 
**Children 8+ are welcome on this tour, same price as adults.
************************************
Tour includes:   
·         Round trip transportation on an A/C Bus with washroom
·         Admission to Belfountain Conservation Area
·         A Lunch Buffet @ Hockley valley resort 
·         Free time in in Blue Mountain
·         Escorted tour by the tour director
·         Complimentary bottled water on the bus
·         All gratuities
*****************************************
 NOTE:
• Our tours are in ENGLISH language only.
• Appropriate clothing and footwear are highly recommended (based on the weather)
• We assign the seats based on first paid first served. In case you and your companion pay separately, to be seated together, please send an email to: info@funtours.ca after placing your order
******************************************
Lunch Buffet Menu
Includes: Hockley Salad Bar + Chef's choice Entrée that changes daily and seasonally. There will always be 1 hot protein, 1 hot starch, and 1 hot vegetable available as well as a plated vegetarian option of his choice.  + Daily Soup + Daily Desserts and Seasonal Fruit + Coffee/Assorted Tea/Infused Water/Soft Drinks
******************************************
* OPTIONAL ACTIVITIES IN BLUE MOUNTAIN VILLAGE in SPRING
Blue Mountain Spring/Sumer guide: https://www.bluemountain.ca/-/media/blue-mountain/pdf/Blue-Summer_Guide_2018.pdf
BASE CAMP ATTRACTIONS:
• APEX BAGJUMP 
• THE ROCK CLIMBING WALL 
• CASCADE PUTTING COURSE 
• OPEN-AIR GONDOLA 
• PLUNGE! AQUATIC CENTRE 
• MILL POND ACTIVITY CENTRE
 • RIDGE RUNNER MOUNTAIN COASTER
• WIND RIDER TRIPLE ZIPS 
Prices per Attraction: ADULTS (Ages 13 & up) $16 | YOUTH (Ages 12 & under) $13
MID-STATION ATTRACTIONS:
• WOODLOT LOW ROPES 
Prices per Attraction: ADULTS (Ages 13 & up) $29 | YOUTH (Ages 12 & under) $23
SUMMIT ATTRACTIONS:
• TIMBER CHALLENGE HIGH ROPES
• MOUNTAINTOP SEGWAY
Prices per Attraction: ADULTS (Ages 13 & up) $63 | YOUTH (Ages 12 & under) $48
Other activities:
SHOPPING
Enjoy shopping at 40 stores, specialty shops, fashion and home decor boutiques and art galleries.
SWEET & SAVOURY
Discover the sweet and savoury side of Blue Mountain at more than a dozen bars and eateries on resort
DINING
Whether you prefer casual or fine dining, Blue Mountain Village is home to more than 20 diverse restaurants & eateries that will please every palate
When the sun goes down, head to the Village's pubs, bars and clubs to grab a nightcap ….
********************************************************************
PARKING  / PICK- UP Location 
1st pick-up location: Scarborough Town Centre (Address: 300 Borough Dr, Scarborough, ON M1P 4P5) . The bus stops directly outside the Cineplex movie theatres at the Scarborough Town Centre. This pickup location is suitable for day trips. IF YOU NEED TO PARK YOUR CAR: Park anywhere near the movie theatres. Free parking all day. Cars cannot be left overnight after 2 AM.
2nd pick-up location:  York Mills Station. The bus will stop on Yonge St., directly outside the Starbucks at 4025 Yonge St. This is the York Mills Centre office building on the North-East corner of Yonge St. & York Mills Rd. The York Mills subway station is in the basement of this building. If it is raining or snowing, you are welcome to wait either in Starbucks or in the lobby of the office tower until you see the bus stop in front of Starbucks. For day trips, cars can be parked in the parking lot directly across the street on the North-West corner of Yonge & York Mills Rd. This is a pay and display parking lot.  
3rd pick-up location: Mississauga - The address of the plaza is 30 Courtney Park Drive East, Mississauga. The bus will stop outside the plaza, right in front of the McDonalds- on Hurontario. You can wait in the McDonalds until the bus arrives. The bus will be visible through the restaurant windows. Cars can be parked for the day in the plaza parking lot. Parking is free.
******************************************************************************
If you have any questions, please email to: info@funtours.ca  - or call: 416-874-1713