Beautiful Fergus & Elora with St. Jacobs (SAT, 26 MAY 2018)
Beautiful Fergus & Elora with St. Jacobs (SAT, 26 MAY 2018)
Join us on a beautiful day trip to Elora, Fergus, and St. Jacobs :)
Tour's duration:
approx. 12 hours
3 Pick-up locations: (Scarborough, York Mills, and Mississauga)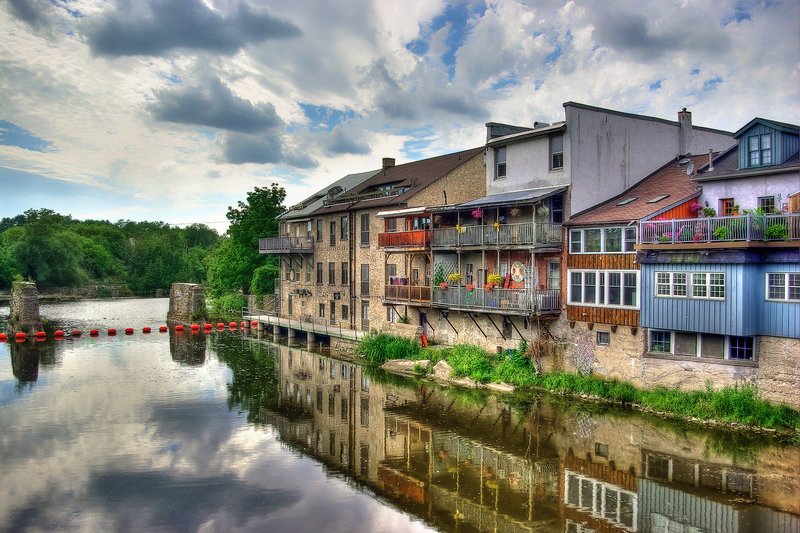 ************ ITINERARY ***************

8.00 AM: Our 1st Pick-up location is Scarborough Town Centre (Please arrive 15 Min before the departure)
8.30 AM: Our 2nd Pick-up location is York Mills Station
9.00 AM: Our 3rd pick-up location is: Mississauga. See below details for parking*
10.00 - 12.00 PM: St. Jacobs Farmers Market & Antique Market
12.30 – 2.00 PM: Enjoy a delicious lunch buffet at The Crossroads Family Restaurant in Elmira
2.30- 5.00 PM: Guided tour of Fergus & Elora including the spectacular Elora Gorge and Templin Gardens.
5.00 PM: Drive back to Toronto
6.30: drop-off @Mississauga
7.00: drop-off @ York Mills Station
7.30 : drop-off @ Scarborough Town Centre
=========================================
PRICES:
Per person: $109 + Hst
**All prices are per person, in Canadian dollars.
**Children 8 and older are welcome on this tour, same price as adults.
What's included
• Round trip transportation on a deluxe highway motor coach with washroom.
• A 2-hour Guided tour of Fergus & Elora
• Visit St. Jacobs Farmers Market & Antique Market
• A lunch buffet at The Crossroads Family Restaurant in Elmira
• Escorted tour by the tour director
• Complimentary bottled water on the bus.
• All gratuities
NOTE
-The tour is considered as easy-medium activity. Each hike last approximately 30 min-1 hour.
-Please dress based on the weather + comfortable walking shoes.

-We assign the seats based on first paid first served. In case you and your companion pay separately, to be seated together, please send an email to "NOUSHIN" 4noushin@gmail.com after placing your order.
=========================================

PARKING / PICK- UP Location
1st pick-up location: Scarborough Town Centre (Address: 300 Borough Dr, Scarborough, ON M1P 4P5) . The bus stops directly outside the Cineplex movie theatres at the Scarborough Town Centre. This pickup location is suitable for day trips. IF YOU NEED TO PARK YOUR CAR: Park anywhere near the movie theatres. Free parking all day. Cars cannot be left overnight after 2 AM.
2nd pick-up location: York Mills Subway Station. The bus will stop on Yonge St., directly outside the Starbucks at 4025 Yonge St. This is the York Mills Centre office building on the North-East corner of Yonge St. & York Mills Rd. The York Mills subway station is in the basement of this building. If it is raining or snowing, you are welcome to wait either in Starbucks or in the lobby of the office tower until you see the bus stop in front of Starbucks. For day trips, cars can be parked in the parking lot directly across the street on the North-West corner of Yonge & York Mills Rd. This is a pay and display parking lot.
3rd pick-up location: Mississauga - The address of the plaza is 30 Courtney Park Drive East, Mississauga. The bus will stop outside the plaza, right in front of the McDonalds-on Hurontario. You can wait in the McDonalds until the bus arrives. The bus will be visible through the restaurant windows. Cars can be parked for the day in the plaza parking lot. Parking is free.
=========================================
The spectacular Elora Gorge has welcomed tourists for over 150 years. Its timeless majesty and beauty keep visitors coming back year after year, savouring the views from its steep limestone cliffs, enjoying the tree-lined hiking trails, paddling the rapids or simply soaking their toes. Every season offers a new and wonderful experience. Just a short stroll from downtown Elora, the Gorge can be viewed from Lover's Leap in Victoria Park.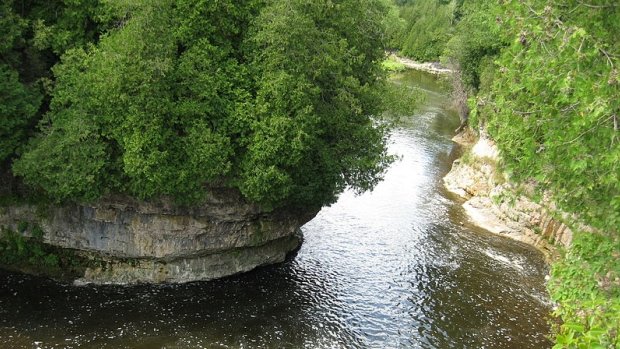 FERGUS TEMPLIN GARDENS - FERGUS, ON

Templin Gardens is a picturesque centrepiece which is located in the heart of downtown Fergus and offers visitors a close-up view of the river. The greenspace is maintained by the Fergus Horticultural Society.

The Templin Gardens built in the late 1920's is named after the legendary family that owned and operated the Fergus News Record newspaper for years. Hugh Templin, in particular, was one of the most respected newspaper editors in Canada.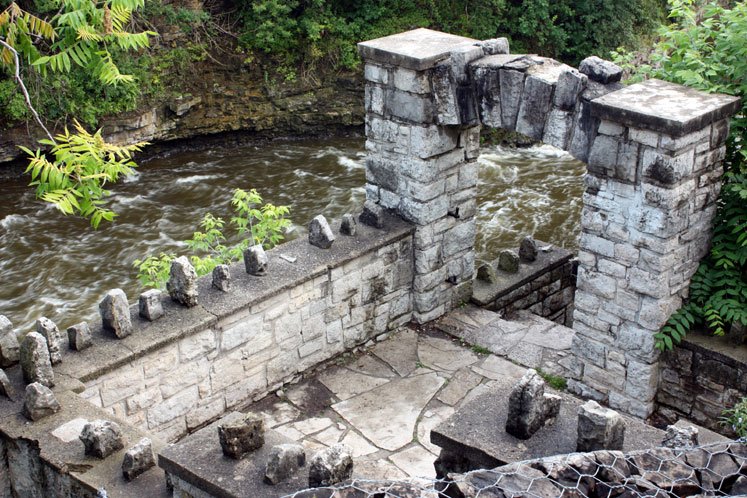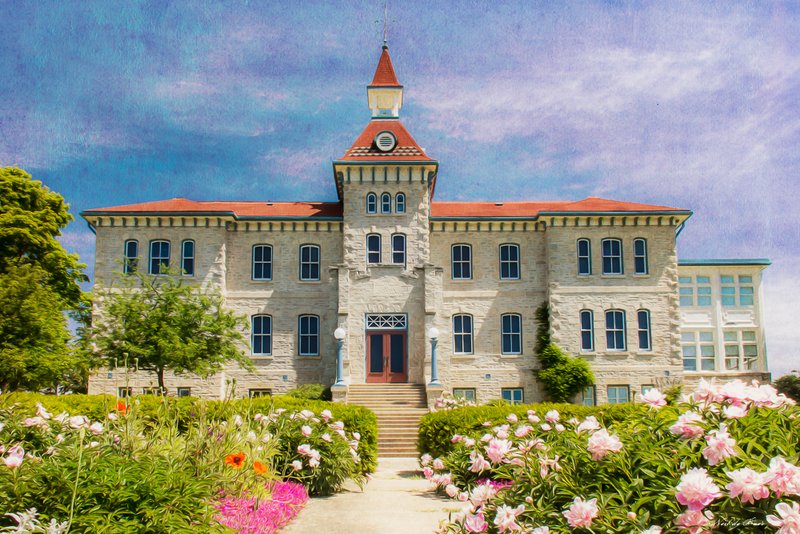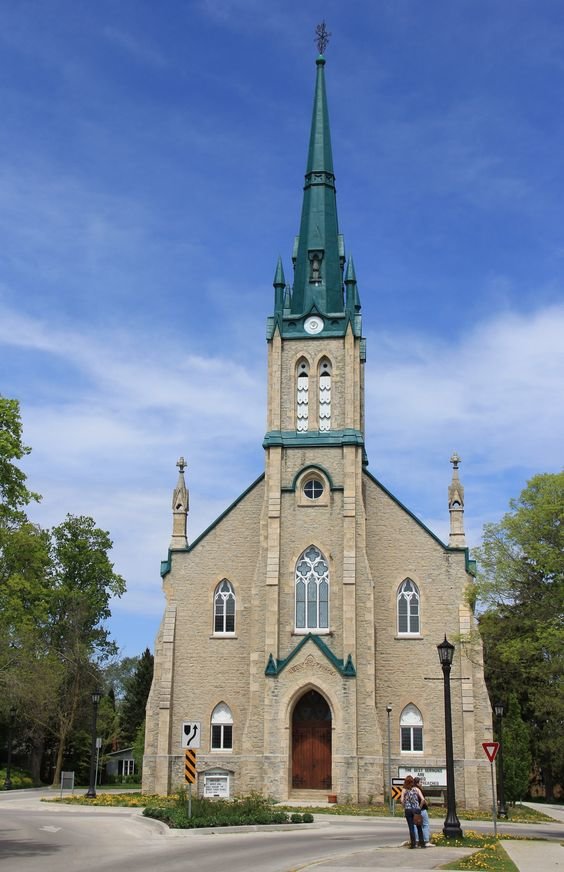 St. Jacobs Farmers Market & Antique Market

Experience Canada's Largest Year-Round Farmers' Market. Every week, hundreds of vendors bring you Ontario's farm-fresh foods, crafts, imported goods and most things imaginable, plus amazing ready-to-eat foods, all in a variety of buildings and outdoors too.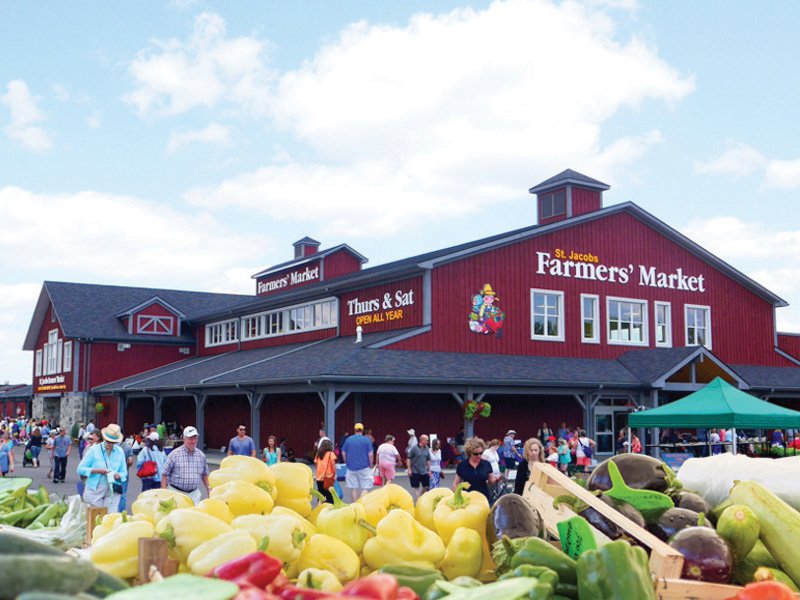 =========================================
If you have any questions, please email to: info@funtours.ca - Emergency contact:
416-897-3020