Fall colors of Algonquin Park (October 2019)
Fall colors of Algonquin Park (October 2019)
Join us on a fabulous day trip to see the Algonquin Park's Fall Colors  
3 Pick-up Locations: Mississauga, York Mills Station, and Vaughan (Hway 400/Major Mackenzie Dr. W) 

Tour's duration: about 14 hours
Toronto – Algonquin Park – Spectacle Lake – Toronto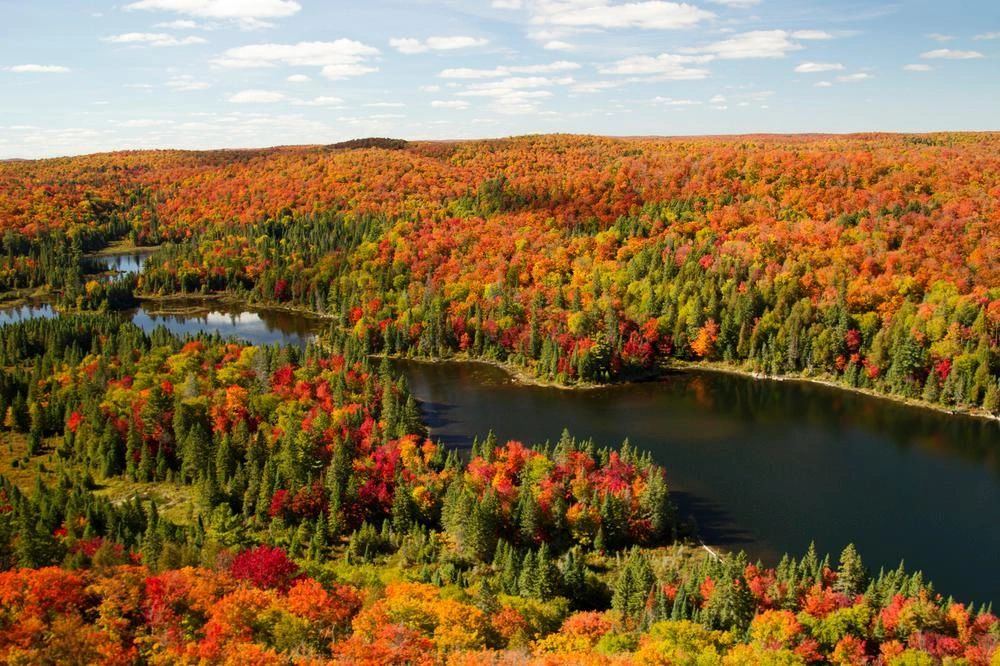 Algonquin Park is Ontario's oldest, largest and most visited Provincial Park.  It is one of the most beautiful destinations in Ontario, especially during the fall colours! It is world famous for its hiking, canoeing, sightseeing, fishing, bird watching and moose sightings. Along with the Moose you could possibly see White-tailed Deer, Black Bears, Beavers, Loons and Gray Jays just to name some of the wildlife. Algonquin Park has 7,725 square kilometers of forests, beaches, lakes, bogs, and cliffs. Maple trees, aspens, tamaracks, spruces, and red oaks all change colour in September and October, so you can be sure your trip will be beautiful.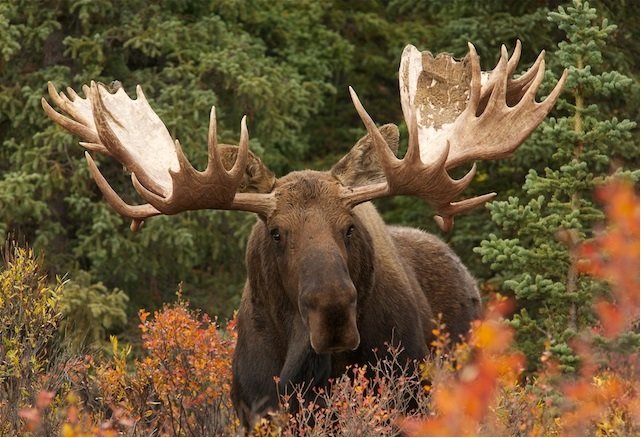 ************  ITINERARY ************ 
7.00 AM: Our 1st Pick-up location is: 30 Courtney Park Drive East, Mississauga. (Please arrive 15 Min earlier)
7.30 AM: Our 2nd pick-up location is: York Mills Station  
7.50 AM: Our 3rd pick-up location is: Vaughan (Hway 400/Major Mackenzie Dr. W) 
We will drive towards Algonquin Park West Gate (260 Km – 3 hours).

8.30 AM: We will have a short stop for Breakfast en route (cost of breakfast is not included)
11.00 AM: We will visit Algonquin Visitor Centre, where we have 1 hour time to watch a short video and indoor walk around to see the natural and cultural history exhibits, and viewing Deck. 
12.00 noon: Drive from Algonquin Visitor Centre to Spectacle Lake Lodge (52 km =1 hour),
1.00 PM: We will enjoy a delicious lunch buffet at Spectacle Lake Restaurant.
After lunch, you will have free time to enjoy Canoeing in Spectacle Lake
3.00 PM:  Drive back to Algonquin park to visit Logging Museum (30 min drive), where we have a hiking in the outdoor museum along a very beautiful marsh. The hiking trail is an easy-to-walk 1.3-kilometres trail.
4.30 PM: Drive back to Toronto (310 km). We will have a short washroom/coffee stop on route.
We expect to arrive at Vaughan around 8.00 PM, York Mills Station around 8.30 PM and Mississauga around 9.00 PM (with regular traffic)  
**********************************************************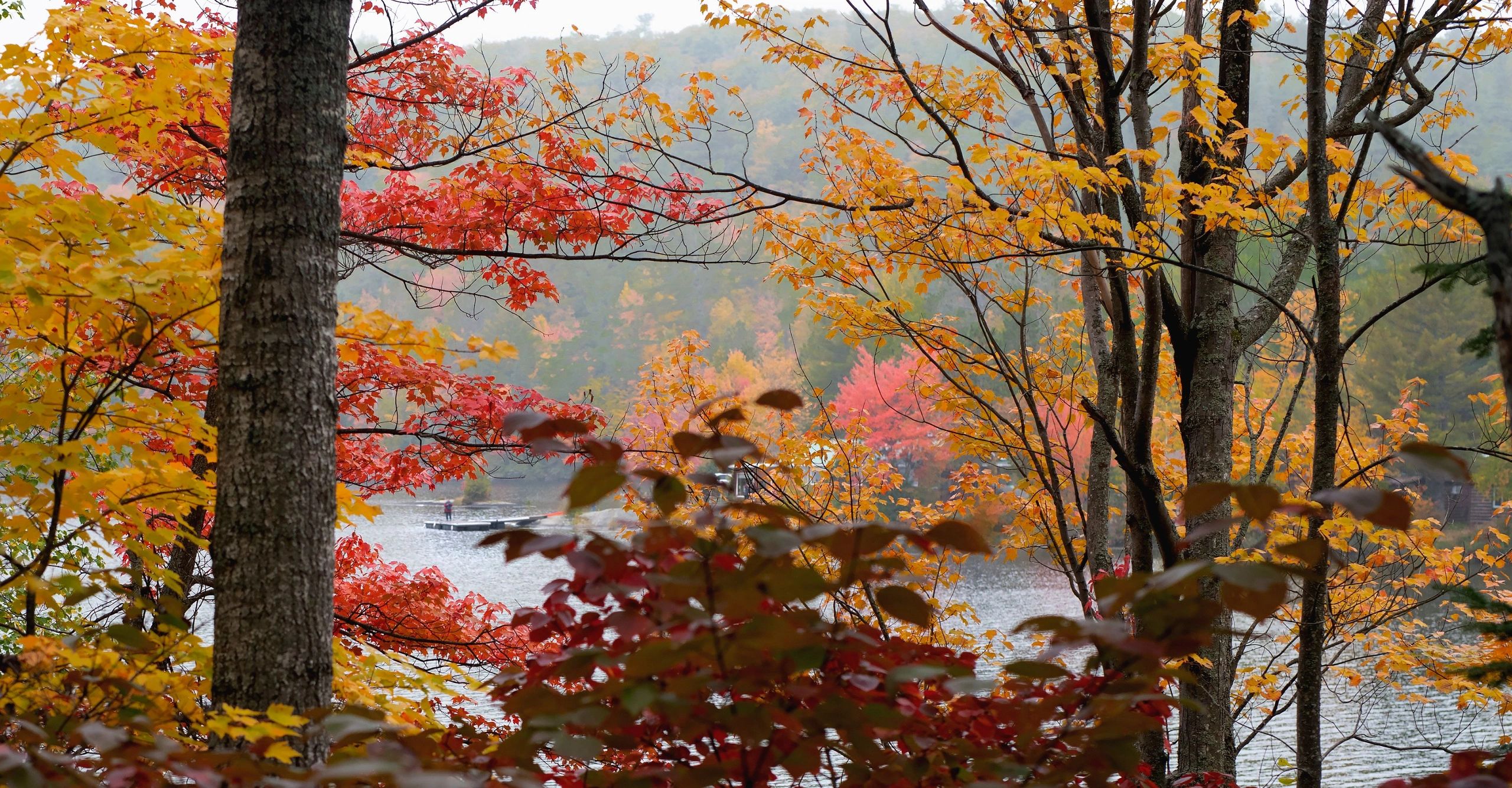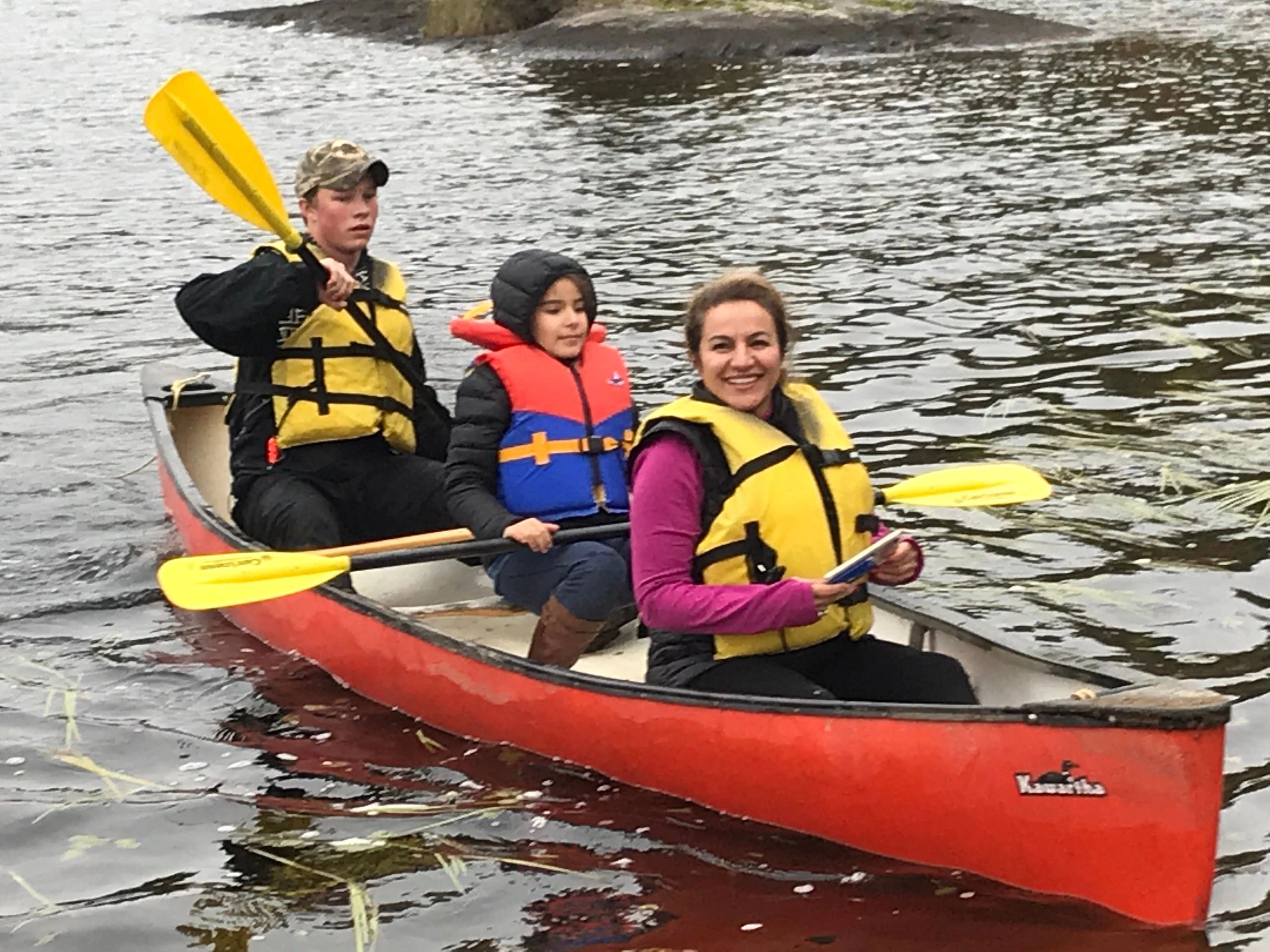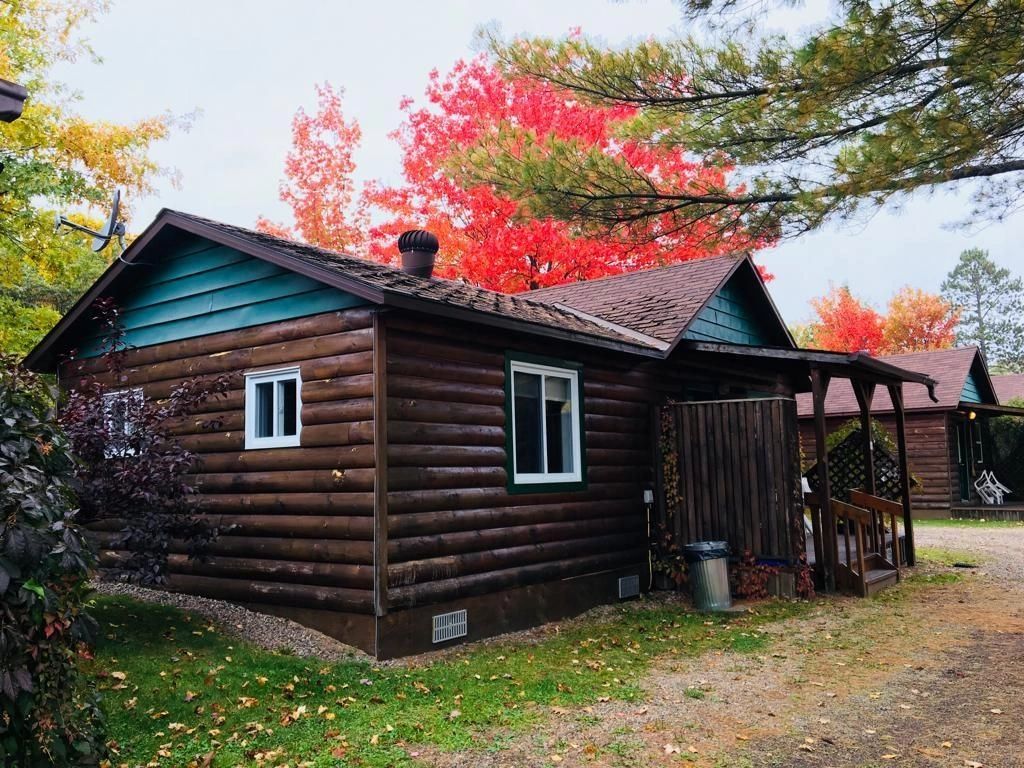 PRICE:

Adult:  $139 + Tax
**All prices are per person, in Canadian dollars. 
**Children 8 and older are welcome on this tour, same price as adults.
What's Included
·  Round trip transportation on a Highway coach
·  Lunch Buffet at a nice restaurant in Spectacle Lake
·  Accompanying Tour Director
·  Canoeing in Spectacle Lake (weather permitting)
·  Admission to Algonquin Provincial Park
·  Visit the Visitor Centre and Logging Museum
· Complimentary bottled water during the trip
· All Gratuities 

* Lunch Buffet Menu: 
• Salad Bar - • Perogies -• Meatballs - • VeggieLasagna -• Veggie Dish - • Chicken Dish - • Fish - - Including Tea, Coffee and desserts.
**********************************************************

NOTE
• This tour is considered as easy-medium activity. The hike last approximately 1 hour.  
• Our tours are in ENGLISH language only.

·  Appropriate clothing and footwear are highly recommended (based on the weather)
·  We assign the seats based on first paid first served. In case you and your companion pay separately, to be seated together, please send an email to:  info@funtours.ca  after placing your order
**********************************************************

PARKING / PICK- UP Location

1st pick-up location: Mississauga - The address of the plaza is 30 Courtney Park Drive East, Mississauga. The bus will stop outside the plaza, right in front of the McDonalds -on Hurontario.  You can wait in the McDonalds until the bus arrives. The bus will be visible through the restaurant windows. Cars can be parked for the day in the plaza parking lot. Parking is free.
2nd pick-up location: York Mills Station. The bus will stop on Yonge St., directly outside the Starbucks at 4025 Yonge St. This is the York Mills Centre office building on the North-East corner of Yonge St. & York Mills Rd. The York Mills subway station is in the basement of this building. If it is raining or snowing, you are welcome to wait either in Starbucks or in the lobby of the office tower until you see the bus stop in front of Starbucks. For day trips, cars can be parked in the parking lot directly across the street on the North-West corner of Yonge & York Mills Rd. This is a pay and display parking lot.
3rd pick-up location is: Vaughan Carpool Lot (Hway 400/Major Mackenzie Dr. W). This carpool lot is at the intersection of Hwy 400 & Major Mackenzie Dr. W.  Please check the directions through google map. This is a Government of Ontario, Ministry of Transportation Carpool Lot. Cars may be left here for up to 5 days. Parking is free. Carpool name: Hwy 400 Carpool Lot Stop # 5749   Address: Vaughan, ON L4H 2V7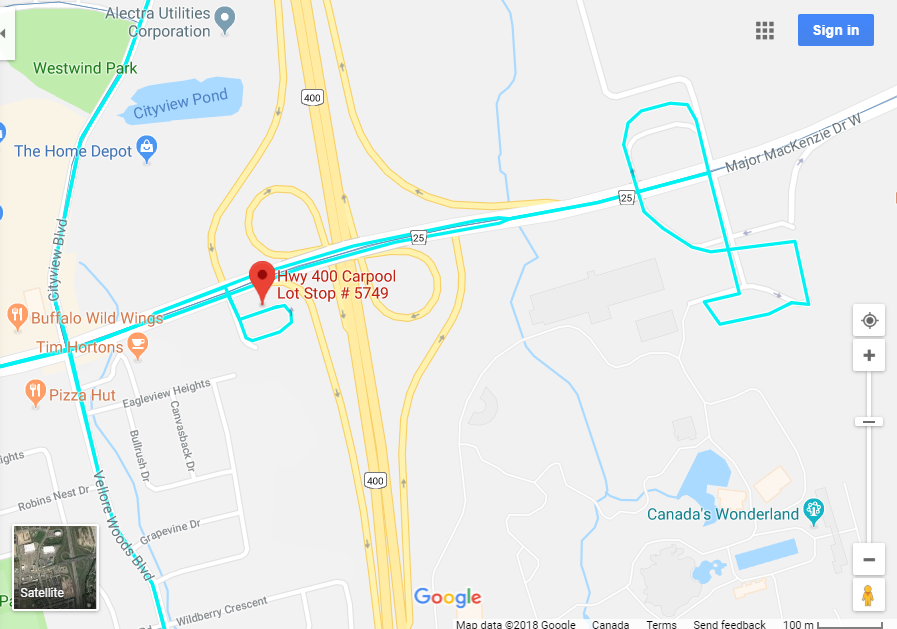 **********************************************************

If you have any questions, please email to: info@funtours.ca  - or call: 416-874-1713